Finnish films in Cannes 2022
Image: The Woodcutter Story, photographer Tero Ahonen / Aamu Film Company
We have a new meeting place in Cannes!
Welcome to the Scandinavian House! The new hub for Scandinavian Films is located very centrally, across the street from Palais des Festivals, on 11 Square Mérimée. Come and meet us there!
Book a meeting online
You can also set up an online meeting with our International team to discuss Finnish films and how we can help your festival find the films you need.
In Semainde de la critique
The Woodcutter Story
Original title: Metsurin tarina
Written and directed by Mikko Myllylahti
Produced by Film Company Aamu
International sales: Totem Films
Pepe is a woodcutter in an idyllic small town in Finland. In the span of a couple of days, a series of tragic events gradually destroys his quiet and happy life – but Pepe seems to be fine with it all. As if he held a secret to existence that is hard to grasp.
Minority co-production in Competition
Boy From Heaven
Directed by Tarik Saleh
Produced by Atmo Sweden
Finnish co-production company Bufo
Short Film Corner: Producers' Room
Finnish films in Short Film Corner
Cannes Docs: Docs-in-Progress
On Saturday, May 21, 2022
Clout Chasers – Like, Follow and Love Me!
By Anna-Maija Heinonen and Krista Moisio
Production company: Polygraf
Gen Z has created a new set of rules on how to gain the approval of their peers. This need for approval has created a phenomenon and a subculture called clout or clout chasing.
Clout Chasers is a modern coming-of-age story that mixes observational material with social media content, produced by the main characters in the film.
Finnish films screening in Marché du Film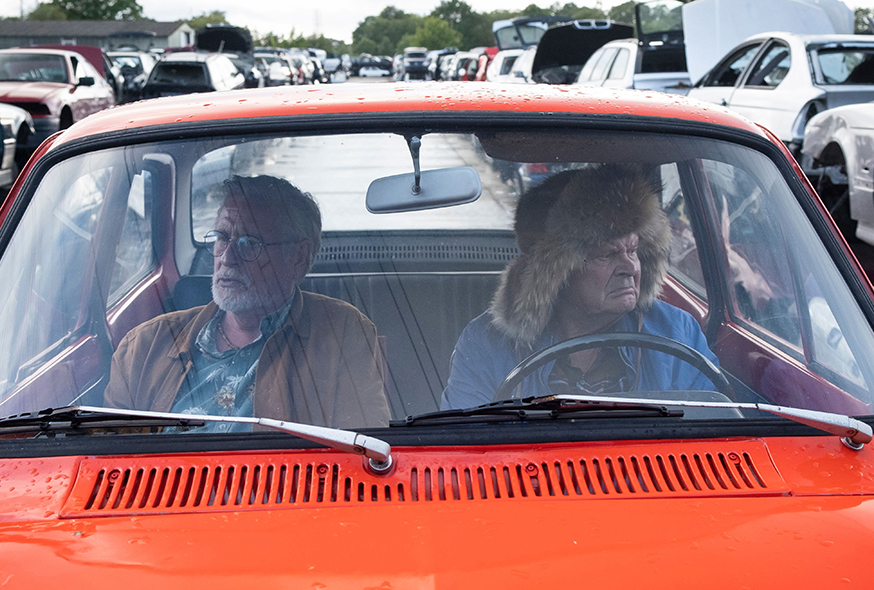 The Grump: In Search of an Escort
By Mika Kaurismäki
Sales: The Yellow Affair
Documentary
Karaoke Paradise
By Einari Paakkanen
Sales: Rise and Shine World Sales

The Wait
Directed by Aku Louhimies
International sales: Wide
In Semaine de la Critique
The Woodcutter Story
By Mikko Myllylahti
Sales: Totem Films
Yellow Sulphur Sky
By Claes Olsson
Sales: Feel Content