Details
A quiet staircase of an ordinary office building. Two colleagues, Markku, an older accountant, and Eeva, younger HR manager are heading down the stairs, one after another. It turns out that earlier that day, Eeva has had to tell Markku that he has been fired from the company after many years. Markku is bitter and full of rage. Then something unordinary happens.
DIRECTOR: Nalle Sjöblad
SCREENWRITER: Antero Jokinen
CINEMATOGRAPHY: Daniel Lindholm, F.S.C.
EDITING: Aleksi Raij
SOUND DESIGN: Akseli Soini
MUSIC: Marko Nyberg
SET DESIGN: Santtu Toivola
COSTUME AND MAKE-UP DESIGN: Kaisa Pohjola
CAST: Martti Suosalo, Iida Kuningas
PRODUCER: Jani Pösö, Teemu Nikki
PRODUCTION COMPANY: It's Alive Films
Directors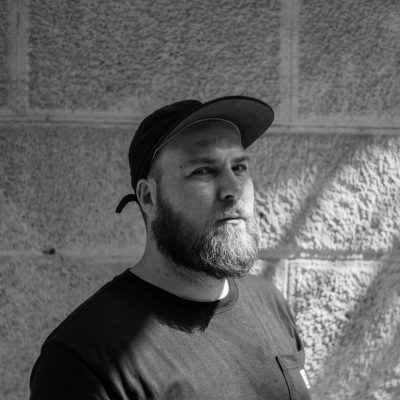 Nalle Sjöblad
Born in 1982, Nalle Sjöblad is a director who has to write his own biographies and thus succumbs to feelings of deep modesty. Overcoming these feelings he hopes that his filmmaking is perceived as both honest and relevant. Nalle has spent the last 10 years directing commercial films, the ironic opposite. In the process, he has found a storytelling style that is both humorous and dark.