2020 | 10 min
Documentary films, under 30min
Best Possible Life
Maailman onnellisin kansa
Details
United Nations selected Finland as the happiest country in the world twice in a row. Finns are still very sceptical about this recognition – we tend to see ourselves as melancholic, pessimistic and dreary. Is this really the best possible life? A poetic documentary plows through archives deep into the nation's soul and visits places where these Nordic people can be found at their happiest.
DIRECTORS: Jussi Sandhu, Ville Hakonen
SCREENWRITERS: Jussi Sandhu, Ville Hakonen
CINEMATOGRAPHY: Ville Hakonen, Jussi Sandhu
EDITING: Ville Hakonen, Jussi Sandhu
PRODUCERS: Pasi Hakkio, Niina Virtanen
PRODUCTION COMPANY: Wacky Tie Films
Directors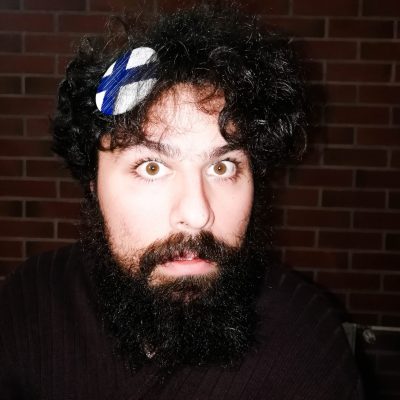 Jussi Sandhu
is a writer-director and an editor based in Tampere, Finland. 27 First Years is his documentary directorial debut. Sandhu works in the production company Wacky Tie Films, partly owned and founded by him.
Otto Suuronen
International Promotion Advisor
• festival distribution strategy for short films and short documentary films
• travel support and material support for international promotion: short films and short documentary films
• monthly short film screenings at Kino K-13
• curating short film programmes