2020 | 88 min
Forest Giant
Metsäjätti
Details
Pasi returns to his childhood town, asked to reconfigure the local forest factory. With a child on the way with his upper-class wife, Pasi sees an opportunity – this is his ticket to climb the professional ladder in the company. On arrival, he bumps into his childhood friend Janne, who works in the factory he is about to downsize. Pasi begins to struggle with the fact that he is supposed to care for the profits – not for the people.
Festivals:
Haugesund 2020, Nordic Film Days Lübeck 2020

DIRECTOR: Ville Jankeri
SCREENWRITERS: Ville Jankeri, Timo Turunen
CINEMATOGRAPHY: Aarne Tapola
EDITING: Harri Ylönen
MUSIC: Marko Nyberg
CAST: Jussi Vatanen, Sara Soulié, Hannes Suominen, Anu Sinisalo, Philip Zanden, Tommi Korpela
PRODUCERS: Rimbo Salomaa, Markus Selin, Jukka Helle
PRODUCTION COMPANY: Solar Films
Directors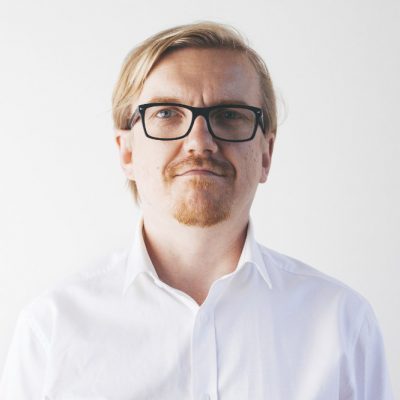 Ville Jankeri
graduated from the National Film and Television School (NFTS). In 2007, Ville was chosen to make a short film The Last Wash for the Berlin Today Award competition. Sixpack (2011), his first feature film was both a critical and commercial success. His second feature Gold Digger (2016) was also successful in the box office. Forest Giant is his third feature.
Jenni Domingo
International Promotion Coordinator
• festival distribution strategy for feature films
• travel support and material support for international promotion: feature films