93 min
comedy

,

first/second feature

,

Feature Films
Ladies of Steel
Teräsleidit
Details
Inkeri, 75, has hit her husband on the head with a solid iron frying pan and is planning to bury him in their garden. Before facing the rest of her life in prison, there may yet be a moment left to really live. Inkeri makes her sisters Sylvi and Raili join her on a trip to the Koli National Park. Will Inkeri find in her that free young woman who desired a feminist revolution in the 70s?
International premiere:
Göteborg 2020

EFA nominated for European Comedy 2020

DIRECTOR: Pamela Tola
SCREENWRITERS: Pamela Tola, Aleksi Bardy
CINEMATOGRAPHY: Päivi Kettunen F.S.C.
EDITING: Antti Reikko F.C.E
MUSIC: Panu Aaltio
SOUND DESIGNER: Panu Riikonen
PRODUCTION DESIGNER: Heini Erving
COSTUMER DESIGNER: Tiina Kaukanen
MAKE-UP DESIGNER: Riikka Virtanen
CAST: Leena Uotila, Seela Sella, Saara Pakkasvirta, Heikki Nousiainen, Pirjo Lonka, Jani Volanen
PRODUCERS: Aleksi Bardy, Dome Karukoski, Sirkka Rautiainen
PRODUCTION COMPANY: Helsinki-filmi
SALES: The Yellow Affair
Directors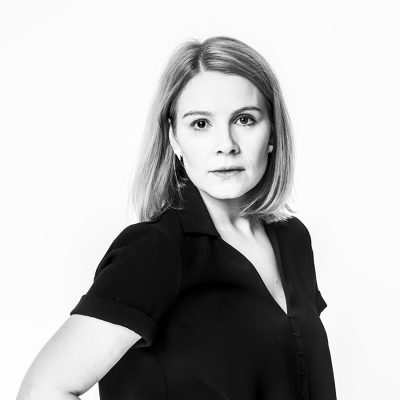 Pamela Tola
is a Finnish actress, writer and director. She's a household name with three Jussi-nominations and has starred in films such as Frozen Land (2005), Lapland Odyssey (2010) and Aurora (2019). She has a MA in Theatre Arts from the Theatre Academy of Helsinki. Ladies of Steel is her second feature film as a writer and director.
Jenni Domingo
International Promotion Coordinator
• festival distribution strategy for feature films
• travel support and material support for international promotion: feature films