2021 | 15 min
children & youth

,

drama

,

Short films
Mad from the Sun
Auringonpistos
Details
A middle-aged woman wakes up one morning only to find a bloody message from her teenage years taped to her window. Does first love ever die?
DIRECTOR: Anna Äärelä
SCRIPT: Anna Äärelä
CINEMATOGRAPHY: Max Smeds
SOUND: Jani Nikander
SET DESIGN: Ansku Heiskanen
COSTUME DESIGN: Elina Äärelä
EDITING: Inka Lahti
MUSIC: Sonja Pennanen, Mikko Pennanen
CAST: Julia Von Lerber, Amos Brotherus, Saara Kotkaniemi
PRODUCER: Pilvi Kuusrainen
PRODUCTION COMPANY: Bufo
Directors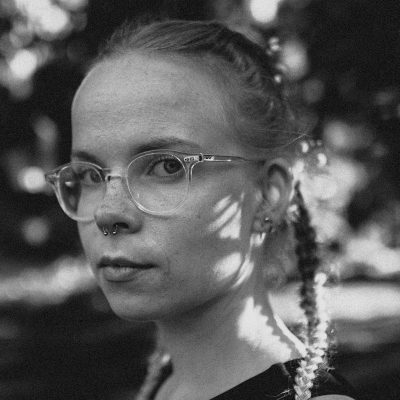 Anna Äärelä
is a Finnish writer-director. She holds a Master's degree in film directing from Aalto University. During her studies she wrote and directed over ten short films. She started out as a freelance photographer and is still working as one. Prior to her studies in film, she graduated with a degree in Finnish Sign Language interpretation. The use of language has always been a big part of her work alongside with her strong visual style.
Otto Suuronen
International Promotion Advisor
• festival distribution strategy for short films and short documentary films
• travel support and material support for international promotion: short films and short documentary films
• monthly short film screenings at Kino K-13
• curating short film programmes