2019 | 28 min
LGBTIQ+

,

Documentary films, under 30min
Manning Up
Details
James Lórien MacDonald – Jamie to his friends – has come a long way since he thought he was the world's worst lesbian. At 37 years old, he begins testosterone treatments as he transitions from female to male, and at the same time shakes up his fledgling stand-up comedy career by taking every audience with him on this bewildering testosterone-fuelled ride.
DIRECTOR: Aira Vehaskari
SCREENWRITER: Aira Vehaskari
CINEMATOGRAPHY: Aira Vehaskari, Kai Simon Fredriksen
EDITING: Antti Tuomikoski
SOUND DESIGN: Janne Jankeri, Jani Ruohomaa
PRODUCTION MANAGER: Oona Saari
GRAPHIC DESIGN: Tuomas Korolainen
PRODUCER: Jouko Aaltonen
PRODUCTION COMPANY: Illume
Directors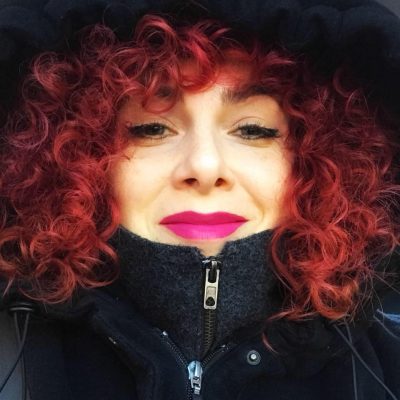 Aira Vehaskari
has a Master's degree in journalism from Columbia University, and has worked all over the world, from the Brazilian rainforests to the minefields of Cambodia. She began producing a number of short docs as a journalist for the Finnish National Broadcasting Company Yle and CNN before turning her skills to half-hour films. A dual American-Finnish citizen, she is currently based in New Orleans.
Otto Suuronen
International Promotion Advisor
• festival distribution strategy for short films and short documentary films
• travel support and material support for international promotion: short films and short documentary films
• monthly short film screenings at Kino K-13
• curating short film programmes