Details
Mervi is a gay girl living in the hipster quarters of Helsinki. She has been living together with Kata for a year – now they are encouraged by the circumstances to finally come out of the closet. First they'll tell Mervi's parents – it's an easy start since Kata has a muslim backround. Kata's parents still live in Berlin and her mom is a well-known black muslim politician – soon they are going to come to Finland.
International premiere:
Warsaw Film Festival 2020

DIRECTOR: Teemu Nikki
SCREENWRITERS: Teemu Nikki, Jani Pösö
CINEMATOGRAPHY: Sari Aaltonen
EDITING: Matti Näränen
PRODUCER: Jani Pösö
PRODUCTION COMPANY: It's Alive Films
SALES: Intramovies
Director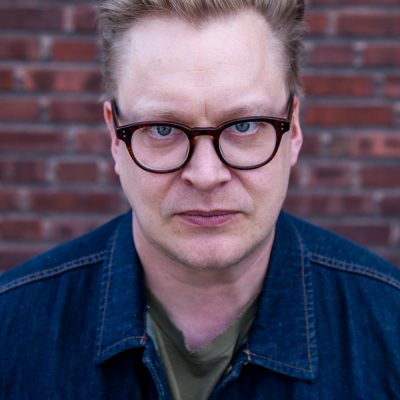 Teemu Nikki
is a self-educated, award winning filmmaker and son of a pig-farmer from Sysmä, Finland. His latest feature, Euthanizer, has been a festival success and was the official Finnish Oscar entry for the 2019 Academy Awards. Nikki has also directed numerous short films and popular TV series. Nikki's style is best described as a good-willed yet unapologetic political satire of humanity.
Jenni Domingo
International Promotion Coordinator
• festival distribution strategy for feature films
• travel support and material support for international promotion: feature films