2019 | 29 min
Documentary films, under 30min
Reflecting Ice
Jään vetovoima
Details
Ice dancers Olesia Karmi and Max Lindholm have lived their lives for figure skating, but after demanding seasons their career ends in Olesia's injury. Max finds a new path for his life quickly, but Olesia struggles to cope without ambitions and goals. How does it feel knowing your biggest dreams will never come true? If you're not an athlete anymore, who are you? Do you ever dare to dream again?
DIRECTOR: Nina Forsman
SCREENWRITER: Nina Forsman
CINEMATOGRAPHER: Hannu Käki
ADDITIONAL CINEMATOGRAPHERS: Mikko Parttimaa, Kerttu Hakkarainen, Ville Hakonen, Nina Forsman
EDITING: Jussi Sandhu
DRAMATURGE: Magnus Gertten
SOUND DESIGNER: Pinja Mustajoki
MUSIC: Tommi Mäki
PRODUCERS: Niina Virtanen, Pasi Hakkio
PRODUCTION COMPANY: Wacky Tie Films
Directors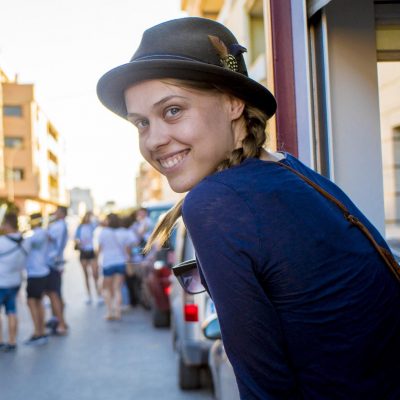 Nina Forsman
is a documentary filmmaker and an editor from Tampere, Finland who graduated from Tampere University of Applied Sciences in 2011. She has worked as an editor for companies like Yellow Film & TV, Siro Creative and Solar Television since 2012. Forsman is a lifelong fan of figure skating and with her documentary wants to study what life is actually like behind the scenes of the sport.