2020 | 12 min
The Bouncer
Poke
Details
A night club bouncer gets disgusted of all the violence and repression of the weak he is seeing. He has to act to protect the victims.
International premiere:
Tribeca 2021

DIRECTOR: Aleksi Salmenperä
SCRIPT: Jani Volanen
CINEMATOGRAPHY: Heikki Färm F.S.C.
SOUND: Kirka Sainio
EDITING: Samu Heikkilä
CAST: Jani Volanen, Elina Knihtilä, Kari Hietalahti, Tommi Korpela
PRODUCER: Mikko Tenhunen, Yrjö Nieminen
PRODUCTION COMPANY: Mjölk Movies
SALES: Interfilm
Directors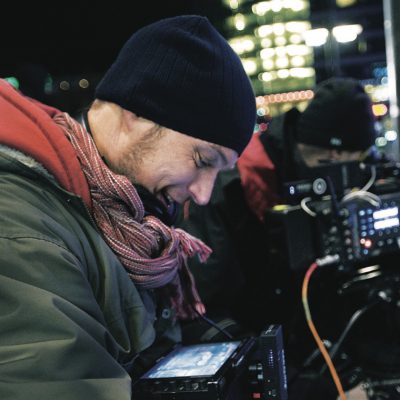 Aleksi Salmenperä
is a Finnish filmmaker whose works have premiered in major film festivals such as Berlinale (A Bad Family, 2009), Hot Docs (Alcan Highway, 2013) and San Sebastian (A Man's Job, 2007). He won the Finnish film award Jussi for Best Director with Distractions (2015), and The Mine (2016) was nominated for the Dragon Award for Best Nordic Film in Gothenburg IFF.
Otto Suuronen
International Promotion Advisor
• festival distribution strategy for short films and short documentary films
• travel support and material support for international promotion: short films and short documentary films
• monthly short film screenings at Kino K-13
• curating short film programmes