More environmentally sustainable film and TV productions in Finland with albert: free training and tools available for the industry
From early 2022, five production companies have tested the UK-developed albert toolkit in Finland to reduce the emissions of their selected productions.
Press release from Audiovisual Producers Finland / Image: Dance Brothers, Endemol Shine Finland
The international system is free at point of use for productions and will be available now for all professionals in Finland. In Finland, the system is managed by Audiovisual Producers Finland – APFI, Finland's trade association for producers of audiovisual content.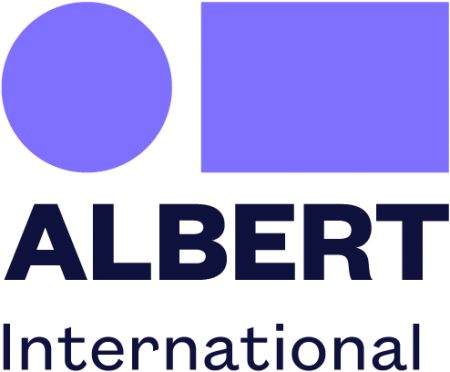 The use of albert is a part of a Strategy on Sustainability that aims to develop the social, cultural, economic, and ecological sustainability of the film and TV industry. There has never previously been any collective data on the environmental effects of film and TV productions in Finland, so the strategy concentrates first on ecology.
Production companies need to register as an albert user after which the productions will have free access to a carbon calculator, and the opportunity to aim for a certification. APFI will organize online sustainability trainings regularly.
According to Carys Taylor, the Director of albert, collaboration with Finland and APFI is a key to tackling the climate crisis: "The albert toolkit was built with the global media industry in mind, allowing productions across the world to work out the carbon footprint of their production using local carbon factors whilst equally collaborating with production companies in other countries."
In the UK, albert has been in use since 2011. To reduce emissions, Taylor says there are three areas everyone should focus on: "'Communication, planning and having management and heads of departments on board."
In Finland, the use of albert has been piloted in early 2022 by five production companies: Tekele Productions, Fisher King, Endemol Shine Finland, Warner Bros. International Television Production Finland and Yle which collaborated with Tampere University of Applied Sciences.
Dance Brothers, produced by Endemol Shine Finland, is a co-production between Netflix and Yle and the first Finnish series to have its world premiere on Netflix. The series' producer Max Malka and production manager Nina Erwes consider sustainability to be one of the cornerstones of producing.
"There has been a lot to learn about albert when routines and all the data don't yet exist. Different facts about consumption are outlined when using the system, which in turn allows for a better response to consumption," Malka and Erwes sum up their experience of the pilot phase.
Yle participated in the pilot phase with a family drama Pieniä ihmeitä (eng. The Little Miracles) and the domestic production of the Beijing Olympics. According to Marja Salonen, Yle's producer and albert support for the projects, piloting was done not only as a producer but as a broadcaster too: "We were able to concretely experience how the data available influences decisions and especially ecological decisions. Environmental issues need to be considered in time for them to have a real impact on decision-making."
In Finland, the administration of the system is centralized for APFI and its Sustainability Manager Anne Puolanne: "APFI's role is to be a concrete helping hand for productions that want to adopt new tools. The productions make their own decisions, but we can steer where it's important to focus."
According to Puolanne, the pilot phase proved that Finland is already very sustainable in some respects, but on the other hand the sample is very small: "Only now we'll be able to start to build an overall picture of the industry's operations, after which it will be possible to decide in which areas the industry should develop first."
Finland's national sustainability strategy initiative is partly funded by a consortium of key partners of the industry, which currently include:
Ministry of Education and Culture
Finnish Broadcasting Company Yle
Promotion Centre for Audiovisual Culture AVEK
Finnish Film Foundation
The Finnish Television Academy (incl. all commercial broadcasters)
Business Finland
City of Helsinki
City of Forssa
Finnish Lapland Film Commission
North Finland Film Commission
West Finland Film Commission
East Finland Film Commission
Southeast Finland Film Commission
Film Tampere
Åland Film Commission
Trade Union for Theatre and Media Finland
AVATE (union of Finnish Actors' Union, Association of Finnish Film Directors SELO, and Writers Guild of Finland)
Since 2021, Audiovisual Producers Finland – APFI, Finland's trade association for film and TV producers, has spearheaded the creation of a national sustainable development strategy for the audiovisual sector, together with other main industry stakeholders, ultimately targeting a more sustainable work culture for all audiovisual professionals.
Albert is the leading screen industry organisation for environmental sustainability. Founded in 2011, albert supports the film and TV industry to reduce the ensustainable future. The BAFTA-owned, industry-backed organisation offers online tools and training, events, practical vironmental impacts of production and to create content that supports a vision for a guidance and thought leadership to all screen industry professionals to help them identify and act upon opportunities on and off screen which can lead to effective climate action.