Street address: Katajanokanlaituri 11 A, Katajanokka, Helsinki
Postal address: Finnish Film Foundation, Kanavakatu 12, 00160 Helsinki, Finland
The wheelchair lift is located at the eastern end of the building: Katajanokanlaituri 11 B, 00160 Helsinki
Telephone:
+358 9 6220 3027
+358 9 6220 3015
kinok13@ses.fi

Public transportation
Trams from the city center: 4, 4H ja 5
leave the tram on the Kauppiaankatu stop (on Kruunuvuorenkatu)
continue 120 meters east on Kruunuvuorenkatu
turn right on Pikku satamakatu
continue for 100 meters on Pikku Satamakatu, across Kanavakatu and past the parking area
there are seven steps to the entrance
in case you need the wheelchair lift, turn left on Katajanokanlaituri
continue about 50 meters until you reach Katajanokanlaituri 11 B
By car
You can reach the wheelchair lift by car, at the address Katajanokanlaituri 11 B.
The Finnish Film Foundation has eight parking spaces at the western end of the building. These spaces are usually available in the evenings and on weekends, but during daytime they are most probably in use. You must always contact our staff should you wish to use these parking spaces. The eastern end of the building has parking spaces subject to charge.
The parking spaces are not completely accessible. You should also take into consideration that parking in Katajanokka is often in great demand.
The wheelchair lift
The wheelchair lift is located at the eastern end of the building, at Katajanokanlaituri 11 B. The main entrance is about 30 meters from the lift. The decked loading dock which leads from the lift to the entrance is 180 cm wide and has a railing.
The wheelchair lift is locked. Our staff will assist with the lift. Please contact: kinok13@ses.fi, tel. 09 6220 3027
There is a 10-centimeter high threshold at the main entrance. The heavy doors do not open automatically. Our staff can help you by the entrance.
Wheelchairs in the cinema
The two wheelchair spaces are located next to the cinema entrance, at the edge of the last row. They are easy to access and they have a great view to the screen. In some cases, we can allow smaller wheelchair also behind the back row.
WC
In the cinema lobby, there is an accessible toilet. It does not, however, completely follow the guidelines:
the door is 80 cm wide
there is a handle only on the right side of the toilet seat, and the handle is 70 cm from the wall
Induction loop
There is a built-in induction loop inside the cinema.
Assistants and guide dogs
A personal assistant can attend the screening free of charge. Guide dogs are also warmly welcomed to the cinema!
Further information on Kino K13's accessibility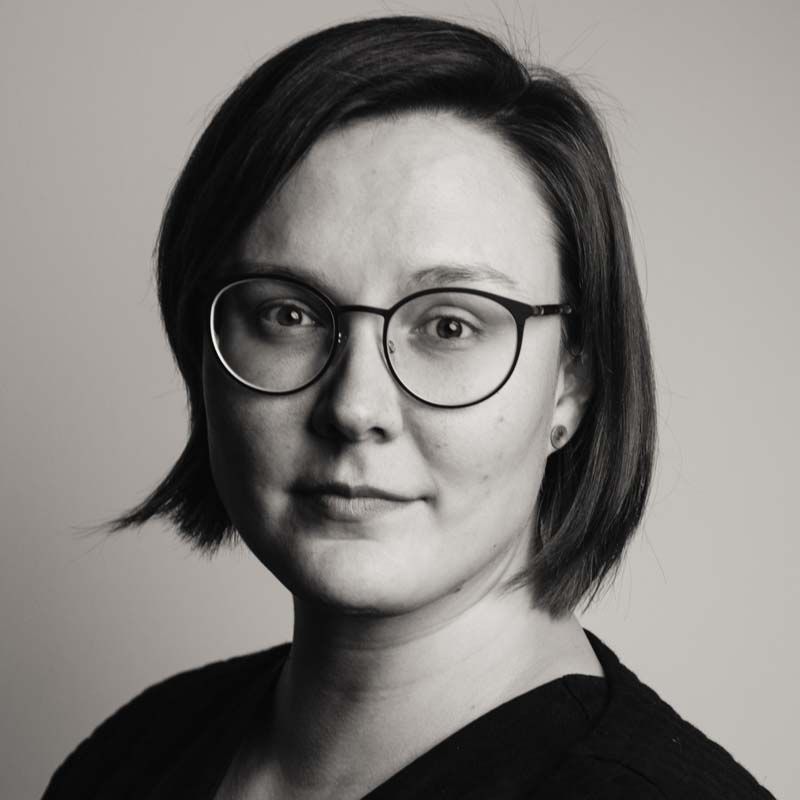 Reeta Onninen
Cinema Manager
• bookings and billing
• cinema projectionist