New visual identity for Finnish Film Foundation – new logo and animated logo available now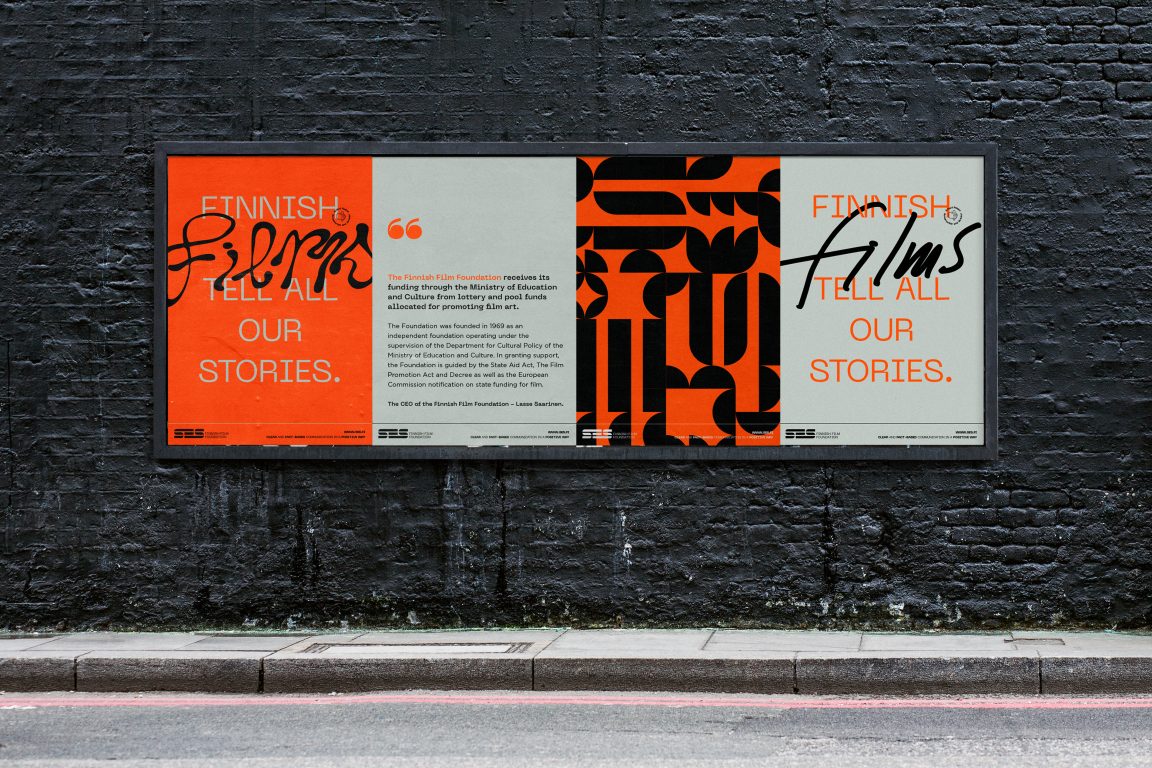 The visual identity was designed by Keskiö Design.
For the visual identity, we gathered handwritten texts from the Finnish film industry. The handwritten words 'films', 'elokuvat' and 'filmer' can be seen also in the animated logo, which is included in the opening credits of films that have received production support from the Foundation.
Projects and productions that have received support from the Foundation and partners of the Foundation can download the logo in Finnish, Swedish, English and Northern Sámi. The download page also includes information about the use of the animated logo: