Ten films go into production with the Finnish Film Foundation's support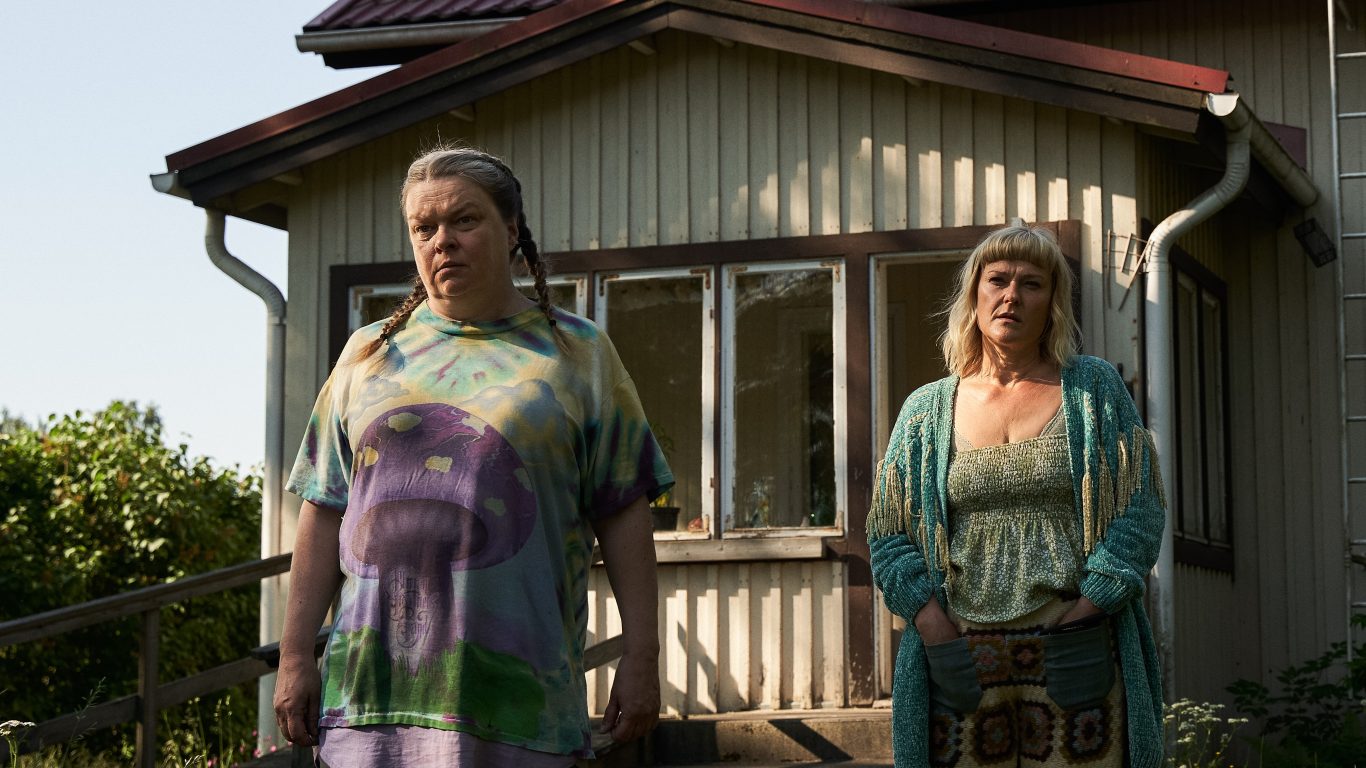 Finnish Film Foundation's Board granted production support to ten projects in October.
Image: 100 litraa sahtia by Teemu Nikki / Rami Rusinen, It's Alive Films
The total support sum was 1.284 million euros. The supported films include two feature films, by Erol Mintaş and Teemu Nikki, and five documentary films, including one Norwegian-Finnish co-production.
The three supported short films were selected in a project for new short films aimed at 10–12-year-old children. The project is a co-operation between Finnish Film Foundation, AVEK, The Church Media Foundation and Yle. The selected films will be shown on Yle towards the end of 2024.
Feature Films
Earth Song
Director: Erol Mintaş
Scriptwriters: Erol Mintaş, Mikko Viljanen
Producers: Mete Sasioglu, Erol Mintaş
Production company: Sons of Lumière
Support sum: 475,000 euros
Budget: 1,434,000 euros
A Kurdish-Finnish woman finds her life and family crumbling apart, as her father makes an unexpected, devastating visit, which forces her to confront her complicated past with the father and her adopted 12- year-old daughter.
100 litraa sahtia
Director & scriptwriter: Teemu Nikki
Producer: Jani Pösö
Production company: It's Alive Films
Support sum: 260,000 euros
Budget: 1,296,000 euros
Documentary Films
The Curse of Kane
international minority co-production
Directors & scriptwriters: August B. Hanssen, Even G. Benestad
Producers: Carsten Aanonsen, Juha Löppönen, Sami Jahnukainen, Katrine A. Sahlstrøm
Finnish co-production company: Mouka Filmi
Production company: Indie Film (Norway)
Support sum: 30,000 euros
Budget: 750,000 euros
We've all dreamed about making it big. About doing something that sets us apart and makes an indelible claim about who we are. Gunnar Ryan Wiik is a dreamer. But what makes him stand out is that he is seemingly willing to do anything to make his dreams come through. Yet somehow his dreams never see the light of day. But that is all about to change – or is it?
Days of Wonder (Päivät ihmeitä täynnä)
Director & scriptwriter: Karin Pennanen
Producers: Sonja Lindén
Production company: Avanton Productions
Support sum: 99,000 euros
Budget: 259,000 euros
In a Box
Directors & scriptwriters: Okku Nuutilainen, Liinu Grönlund
Producer: Juha Löppönen
Production company: Mouka Filmi
Support sum: 120,000 euros
Budget: 333,000 euros
The Last Chapter
Director & scriptwriter: Mohamed El Aboudi
Producers: Kirsi Mattila, Mohamed El Aboudi
Production company: Icebreaker Productions
Support sum: 125,000 euros
Budget: 316,000 euros
Immigrants don't stay young forever. Two friends in Finland, Ugandan Justine and Sudanese Sisto, face a second culture shock caused by retirement: loneliness, ambivalence between longing to return to old country and wanting to stay close to children, disappointment at their children no longer following old traditions. Both try to find a balance to their lives.
Pepe
Director: Severi Koivusalo
Scriptwriters: Severi Koivusalo, Aleksi Bardy
Producer: Aleksi Bardy
Production company: Aurora Pictures
Support sum: 85,000 euros
Budget: 275,000 euros
Short Films
Ipanat ilmassa
Director: Olli Ilpo Salonen
Scriptwriters: Saara Räntilä, Annalisa Schmuckli
Producers: Saara Räntilä, Annalisa Schmuckli
Production company: Empire Pictures
Support sum: 30,000 euros
Budget: 92,000 euros
Luola
Director & scriptwriter: Krista Hannula
Producer: Hanna Kauppi
Production company: MRP Matila Röhr Productions
Support sum: 30,000 euros
Budget: 90,000 euros
Pukuhuone
Director & scriptwriter: Sebastian Granskog
Producer: Mia Palmgren
Production company: Character House
Support sum: 30,000 euros
Budget: 90,000 euros