A versatile selection of Finnish media art at International Film Festival Rotterdam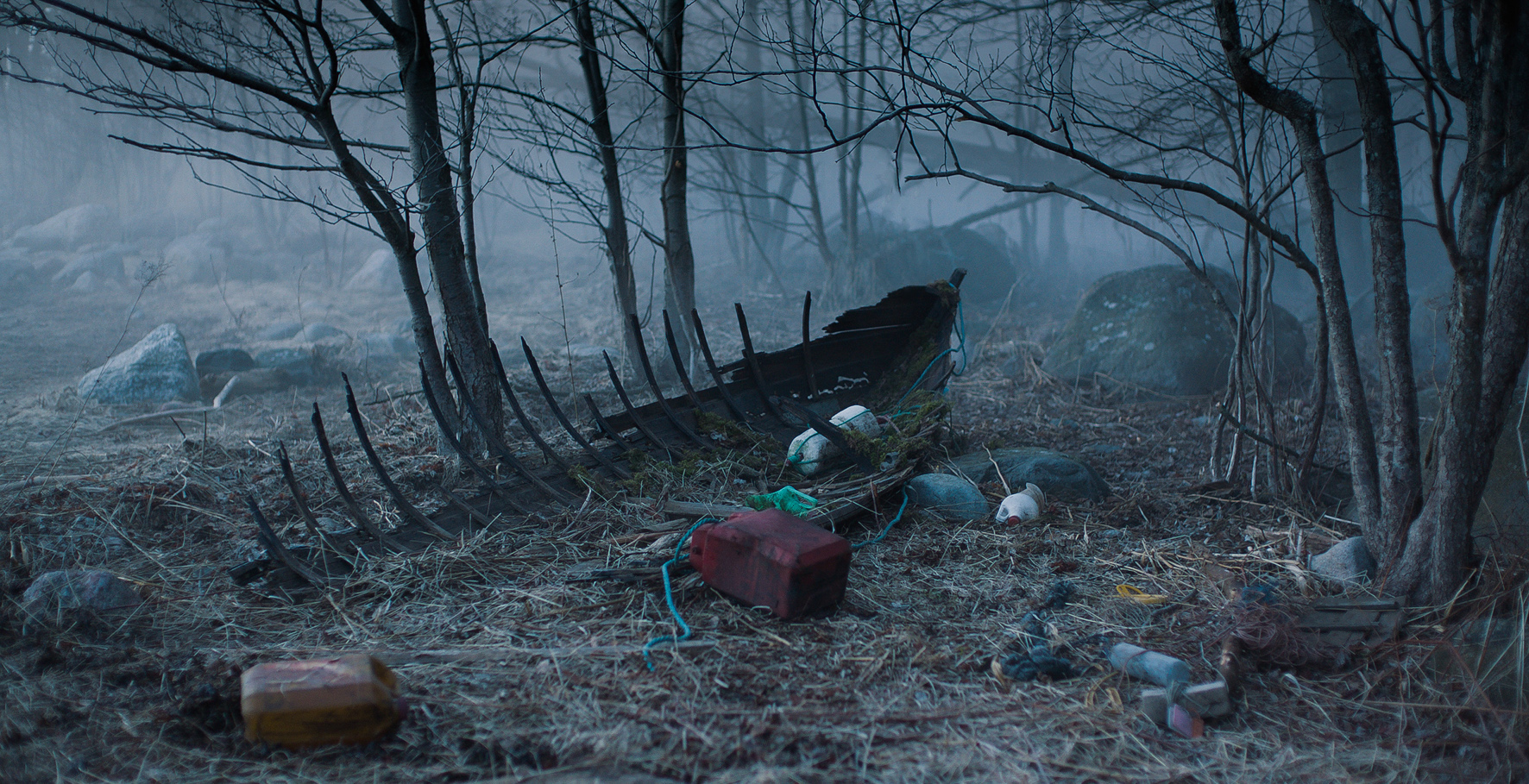 Bright Future, IFFR's programme dedicated to young and emerging film talent with their own style and vision, marks the festival premieres for The Stroker (2019) by Pilvi Takala and Fruits of the Loom (2019) by Jaakko Pallasvuo, Antti Jussila, and Jari Kallio.
The Stroker is based on Pilvi Takala's two week-long intervention at Second Home, a trendy East London coworking space for young entrepreneurs and startups. During the intervention Takala posed as a wellness consultant named Nina Nieminen, the founder of cutting-edge company Personnel Touch who were allegedly employed by Second Home to provide touching services in the workplace. Takala's film Players (2010) was nominated for the 2011 Tiger Award for Short Films in Rotterdam.
In Fruits of the Loom, a communist and a capitalist set for a quest to find the lost utopia by breaking into abandoned summer cottages. Instead of a possible cohabitation, a bewitched future is incubated in the icy waters. Pallasvuo's, Jussila's, and Kallio's previous collaboration, Bridge Over Troubled Water (2017) was also premiered in the Bright Future section of IFFR.
Included in the IFFR Perspectives strand, Say No More is IFFR's thematic programme about listening, about actively reaching out to make contact with the image, instead of 'obeying' or passively undergoing it. The short film selection marks the festival premiere for Patrik Söderlund's (IC-98) Realms (2018), produced by Testifilmi. A short film about geological epochs, kingdoms of life and mass extinctions, Realms voyages through deep time from the primeval ocean to the post-human future, where animate and inanimate nature are levelled to black dust.
Say No More includes also Mika Taanila's exhibition Works on Paper. The exhibition consists of prepared film books from the series Film Reader, seen in the Nordic Pavilion of the Venice Biennial 2017, and a paper installation My Silence (on paper), a composed celebration for ineffability. The exhibition is open from January 23 to February 10.
Again this year the distributors of DINAMO, the Distribution Network of Artists' Moving Image Organizations, are present at IFFR. The Finnish organization AV-arkki is a member, and the programme coordinator of AV-arkki, Tytti Rantanen, will attend the annual meeting of the network.
AV-arkki's title for DINAMO screening "Footprints" is Marja Helander's awarded short film Birds in the Earth (2018), which will be screened also in the international short film competition of the Sundance Film Festival. Birds in the Earth is a short film based on dance. The main characters are two young Sámi ballet students; Birit Haarla and Katja Haarla. The movie tells a bit melancholic story through their dance performances. At the same time it examines the deeper questions of the ownership of Sámi land.