Domestic films had a market share of 23.7% in cinemas last year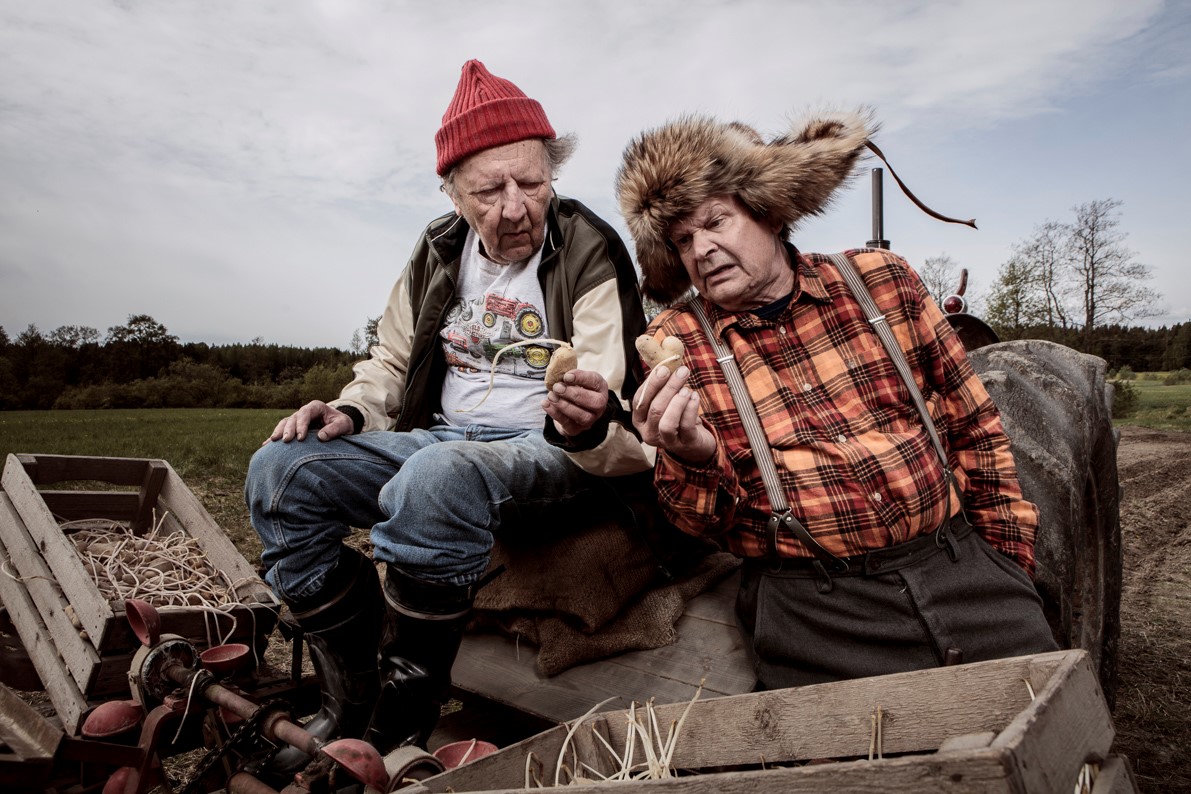 Although cinema-going dropped somewhat from 2017, the 8 million mark was reached for a fourth consecutive year. The domestic market share (23.7%) is still one of the highest in Europe.
There were 41 domestic premieres out of which 10 were documentaries and three international minority co-productions. All in all, over 90 Finnish films were screened in Finnish cinemas in 2018.
Happier Times, Grump, the first sequel to the popular drama The Grump (2014) was the highest grossing domestic film and came second in the overall statistics (after Mamma Mia! Here We Go Again), with close to 350,000 admissions. The film is directed by Tiina Lymi.
Five Finnish films went over 100,000 admissions, and altogether 25 got over 10,000 admissions. In the domestic films TOP 10, four films, including the number one, were directed by women and six by men.
The domestic documentary film with the most admissions was Saaga S – satu suomenhevosesta, about a Finnish racehorse, directed by Kai Kuntola. Produced without The Finnish Film Foundation's support, the film reached over 5000 admissions. Altogether Finnish documentaries got over 16,000 admissions in cinemas.
TOP 15 domestic films
| | | | | | |
| --- | --- | --- | --- | --- | --- |
| | Film | Admissions 2018 | Premiere | Director | Distributor |
| 1 | Happier Times, Grump | 347 429 | 24.8.2018 | Tiina Lymi | Nordisk Film Finland |
| 2 | Land of Hope | 191 510 | 26.10.2018 | Markku Pölönen | Nordisk Film Finland |
| 3 | Olavi Virta | 150 125 | 5.10.2018 | Timo Koivusalo | Disney FI |
| 4 | Super Furball | 147 286 | 26.1.2018 | Joona Tena | SF Film Finland |
| 5 | My Brothers Keeper | 121 757 | 31.1.2018 | Jukka-Pekka Siili | SF Film Finland |
| 6 | The Unknown Soldier | 98 757 | 27.10.2017 | Aku Louhimies | SF Film Finland |
| 7 | Storage 2 | 95 317 | 16.2.2018 | Taru Mäkelä | Nordisk Film Finland |
| 8 | Winning Ticket | 74 635 | 12.1.2018 | Lenka Hellstedt | Nordisk Film Finland |
| 9 | Jill, Joy and the Sleeping Clock | 67 504 | 25.12.2017 | Saara Cantell | Nordisk Film Finland |
| 10 | The Ragged Life of Juice Leskinen | 67 345 | 26.12.2018 | Teppo Airaksinen | SF Film Finland |
| 11 | Stupid Young Heart | 65 276 | 12.10.2018 | Selma Vilhunen | Nordisk Film Finland |
| 12 | Laugh or Die | 58 304 | 16.3.2018 | Heikki Kujanpää | Nordisk Film Finland |
| 13 | Swingers | 57 079 | 30.11.2018 | Pamela Tola | SF Film Finland |
| 14 | Ailo: Une odyssée en Laponie | 49 674 | 21.12.2018 | Guillaume Maidatchevsky | Nordisk Film Finland |
| 15 | Hayflower, Quiltshoe and the Rubens Brothers | 38 179 | 24.11.2017 | Anna Dahlman | SF Film Finland |
TOP 15 all films
| | | | | | | |
| --- | --- | --- | --- | --- | --- | --- |
| | Film | Admissions | Premiere | Director | Production countries | Distributor |
| 1 | Mamma Mia! Here We Go Again | 371 503 | 20.7.2018 | Ol Parker | GB / US | Finnkino FI |
| 2 | Happier Times, Grump | 347 429 | 24.8.2018 | Tiina Lymi | FI | Nordisk Film Finland |
| 3 | Bohemian Rhapsody | 299 906 | 2.11.2018 | Bryan Singer | GB / US | Nordisk Film Finland |
| 4 | Avengers: Infinity War | 234 354 | 25.4.2018 | Anthony Russo, Joe Russo | US | Disney FI |
| 5 | BlacKkKlansman | 225 554 | 10.8.2018 | Spike Lee | US | Finnkino FI |
| 6 | Incredibles 2 | 225 421 | 31.8.2018 | Brad Bird | US | Disney FI |
| 7 | Deadpool 2 | 200 140 | 16.5.2018 | David Leitch | US | Nordisk Film Finland |
| 8 | Land of Hope | 191 510 | 26.10.2018 | Markku Pölönen | FI | Nordisk Film Finland |
| 9 | Fantastic Beasts: The Crimes of Grindelwald | 169 174 | 14.11.2018 | David Yates | GB / US | SF Film Finland |
| 10 | Johnny English Strikes Again | 162 449 | 28.9.2018 | David Kerr | GB / FR / US | Finnkino FI |
| 11 | Black Panther | 151 480 | 16.2.2018 | Ryan Coogler | US | Disney FI |
| 12 | Olavi Virta | 150 125 | 5.10.2018 | Timo Koivusalo | FI | Disney FI |
| 13 | Super Furball | 147 286 | 26.1.2018 | Joona Tena | FI | SF Film Finland |
| 14 | Solo: A Star Wars Story | 146 565 | 23.5.2018 | Ron Howard | US | Disney FI |
| 15 | Hotel Transylvania 3 | 144 625 | 13.7.2018 | Genndy Tartakovsky | US | Disney FI |