Fucking with Nobody by Hannaleena Hauru selected to SXSW Film Festival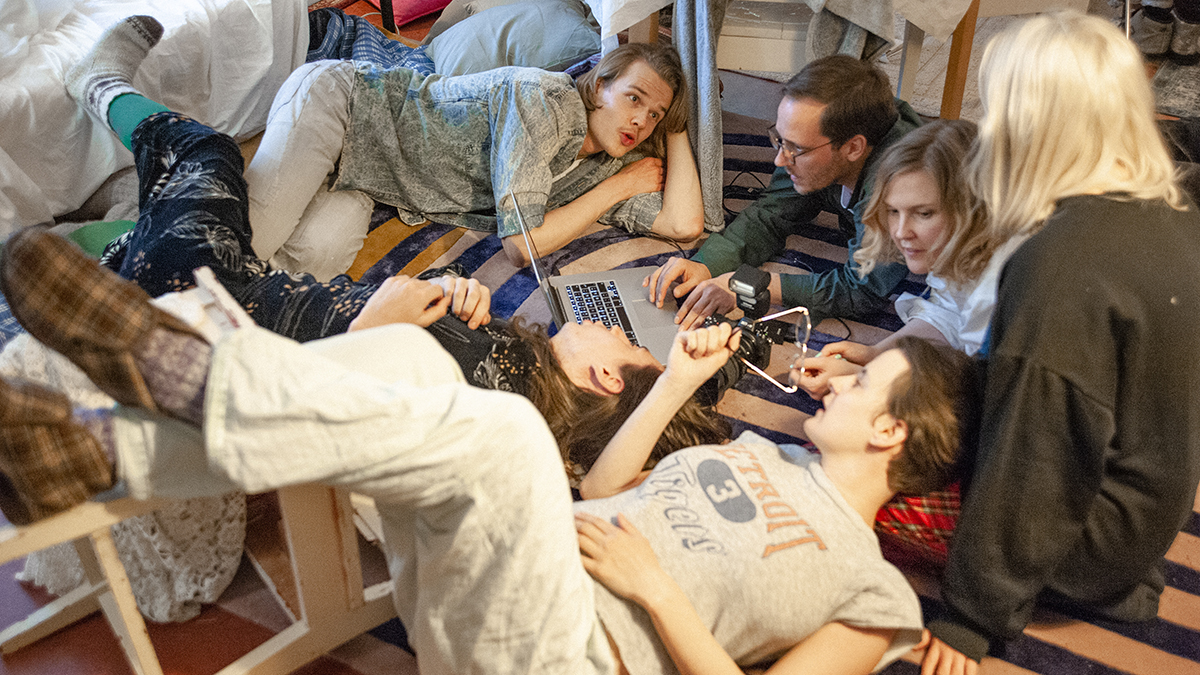 Finnish-American horror film Sound of Violence is also in the program. The Finnish Film Foundation and Audiovisual Producers Finland are exhibitors in the online festival.
Fucking with Nobody, a satirical drama comedy directed by Hannaleena Hauru, was selected to the Global section of SXSW Film Festival. It had its World Premiere in Venice last year, in their Biennale College Cinema section. The film has been awarded at the Seville European Film Festival last fall.
Fucking with Nobody deals love and relationships in the 2020s in a funny and unique way. In the film, Hauru plays Hanna, a filmmaker who teams up with her counterculture friends to create a parody romance on Instagram between herself and young actor Ekku. Hanna starts living a crowd-pleasing love story for the public, only to find herself tangled up in the unresolved past. Fiction and auto-fiction crash and melt into each other.
Fucking with Nobody is written by Hauru and Lasse Poser who also stars in the film. It was financed by the Biennale College Cinema and it is produced by Emilia Haukka and Jussi Rantamäki for Film Company Aamu.
***
Sound of Violence, a horror film from the Finnish filmmaker Alex Noyer, is in the Midnighters section of SXSW. The Finnish-American co-production is produced by Noyer and Hannu Aukia.
The film tells the story of Alexis who witnessed her family's cruel murder at the age of 10. The horrible experience awakened her synaesthesia and now as an adult, she finds comfort in music and composes her masterpiece through gruesome murders.
Sound of Violence will have a theatrical premiere in the US in May. It is distributed by Gravitas Ventures, a part of Red Arrow Studios.
***
SXSW is a festival and conference which celebrates the convergence of the interactive, film, and music industries. Normally hosted in Austin, Texas, this year the event will take place online on March 16–20, 2021.
The Finnish Film Foundation and Audiovisual Producers Finland APFI have a joint virtual booth, promoting the Finnish audiovisual industry in SXSW. The co-operation is part of the Finland Pavilion, operated by Business Finland.