Gracious Night by Mika Kaurismäki in the Official Selection of Tallinn Black Nighs Film Festival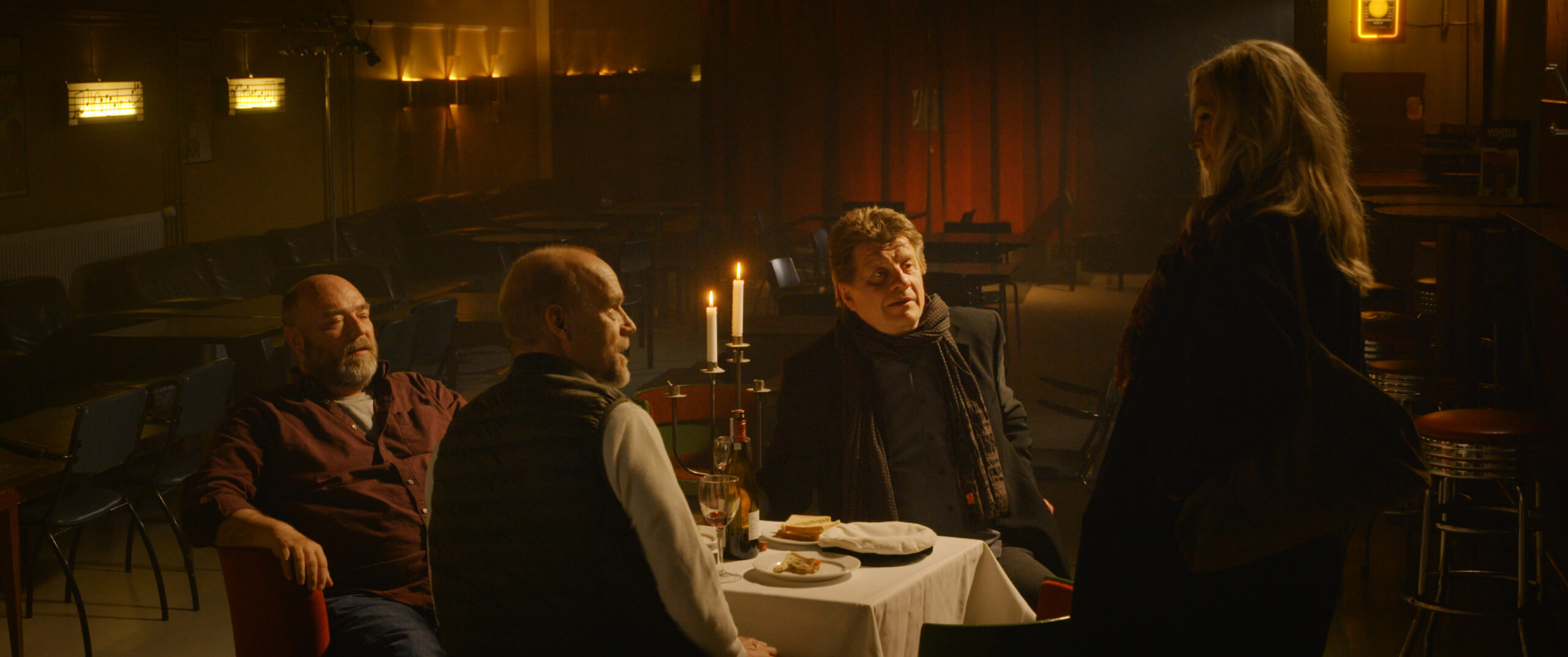 Three Finnish short films and the Estonian-Finnish co-production Goodbye, Soviet Union are also in competitive sections of the festival.
The latest film from Mika Kaurismäki, Gracious Night, has been selected to the main competition of Tallinn Black Nights Film Festival. The film is about three men who bond over a long night of fine wine and intellectual discussion, on what could be the final night for a Helsinki bar under serious financial pressure during lockdown.
The film is based on an original idea by Mika Kaurismäki and the screenplay is written by Kaurismäki and Sami Keski-Vähälä. Kaurismäki also produces for his own Marianna Films, and international sales is handled by The Yellow Affair. Kaurismäki's previous film Master Cheng (2019) has traveled the festivals widely. Its German premiere last summer was a hit, and recently it was recently voted Audience Favorite in the World Cinema section of the Mill Valley Film Festival in the US.
Tommi Seitajoki's The Explosion of a Swimming Ring is competiting in the short film selection. Produced by TACK Films, the film shows a family in crisis spending time in a spa. In the New Talents competition for short films, there are two Finnish films: Paper Promises by Uzair Amjad and The Wedding Waltz by Severi Koivusalo. Goodbye, Soviet Union, a drama comedy by Lauri Randla, is in the feature debut competition.
Tallinn Black Nights Film Festival takes place November 13–29 as a hybrid event, both online and in cinemas.
Image: Gracious Night / copyright Marianna Films