Hobbyhorse Revolution nominated for EFA Young Audience Award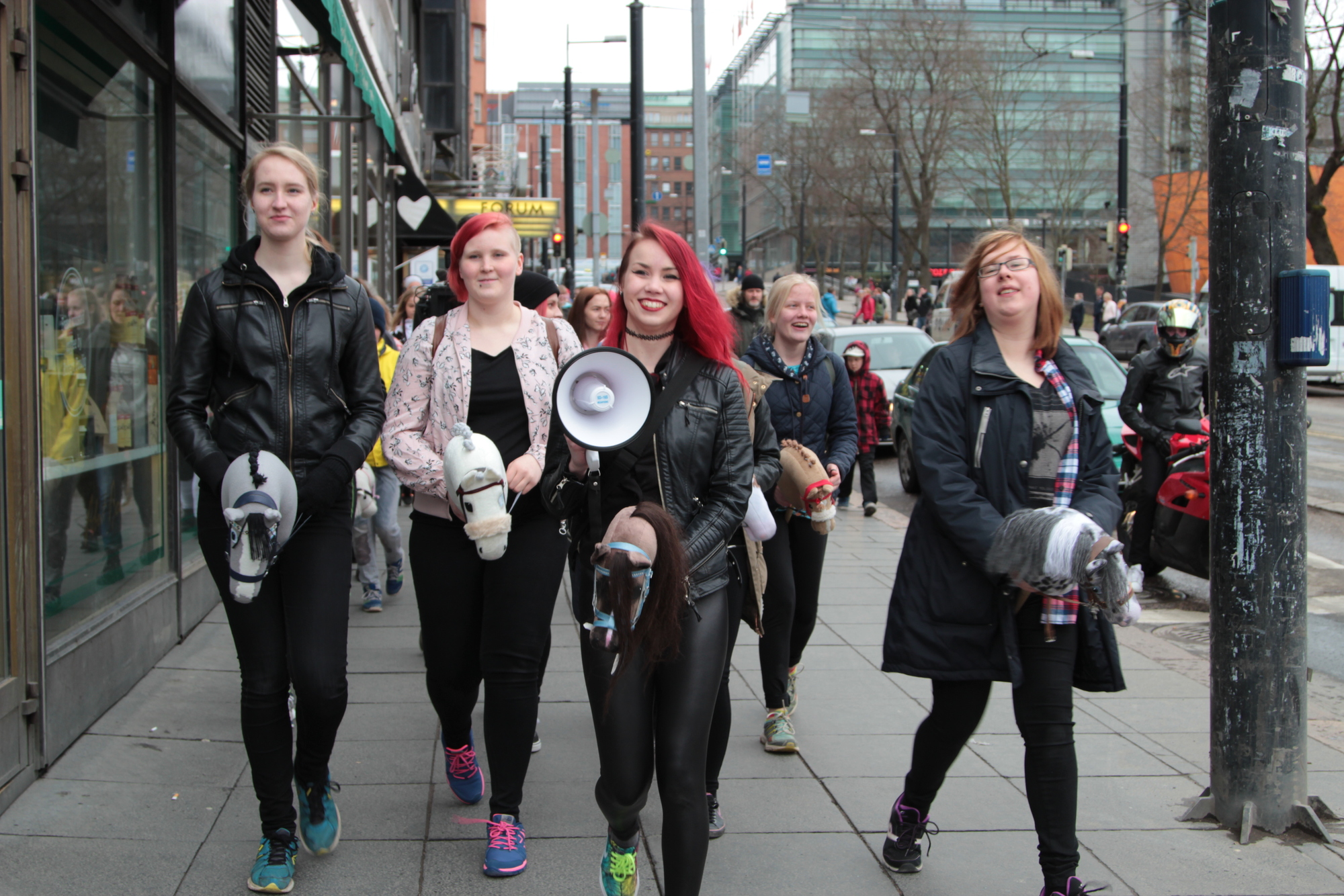 The winner is voted by an international youth jury after screenings organized in 36 countries on May 6, 2018. The winner is announced on May 7, and after that all three films will be in VOD distribution around Europe.
Hobbyhorse Revolution is a fun and moving documentary film about young hobbyhorse enthusiasts. The film is produced by Elli Toivoniemi and Venla Hellstedt, and it has been distributed in Finland, Denmark, Sweden and the Netherlands. North American distribution will begin in April 2018.
The film is also nominated for the Finnish film award Jussi in the category of the best documentary film.
On February 27, the Finnish Cultural Foundation awarded Selma Vilhunen with a grand prize for her significant cultural contributions. She was also awarded in November 2017 with the Nordic Council Film Prize for her feature film Little Wing. Vilhunen's short film Do I Have to Take Care of Everything? was nominated for and Academy Award in the short film category in 2014.
Hobbyhorse Revolution is an international co-production with Bautafilm from Sweden. It is financed by The Finnish Film Foundation, Yle, AVEK, SVT, Nordisk Film & TV Fond, The Swedish Film Institute, Filmpool Nord and Film i Västerbotten.
Press release from EFA: https://www.europeanfilmawards.eu/en_EN/efa-yaa-2018
Press photos: http://bit.ly/2lpQdGs
Trailers: https://www.youtube.com/channel/UCfTk8uUAti7f0UlhJYrd3yA/videos
Further information:
Veera Leinoveera@tuffifilms.comTel. +358 40 159 1929