J-P Valkeapää's Dogs Don't Wear Pants selected to Directors' Fortnight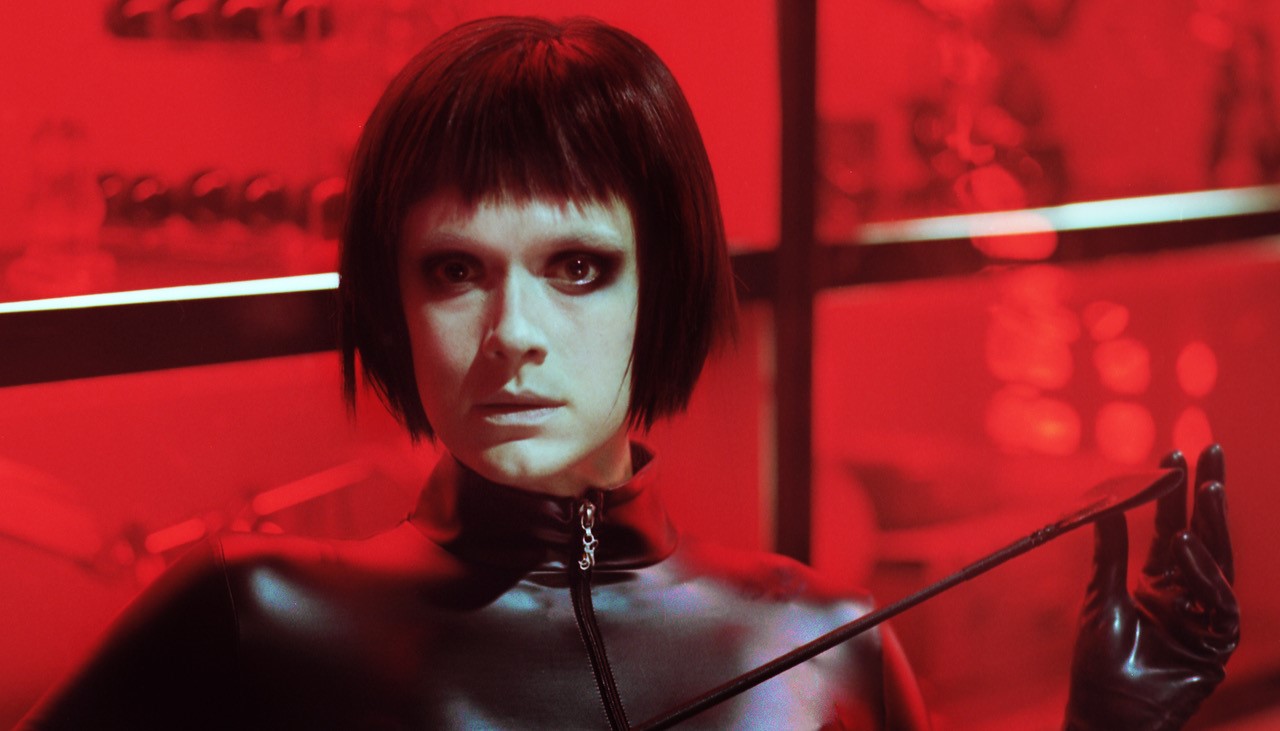 The Directors' Fortnight, established in 1969, is an independent section held in parallel to the Cannes Film Festival. The previous Finnish film to be selected to the prestigious Directors' Fortnight was Aki Kaurismäki's Take Care of Your Scarf, Tatiana (1994).
Dogs Don't Wear Pants is written by J-P Valkeapää and Juhana Lumme. In the film, Juha reconnects with his own emotions by accident, when he rumbles into the powerful dominatrix Mona. He develops an addiction to suffocation, and she is happy to share – but are they going too far into the dark world? Dogs Don't Wear Pants is a darkly humorous story of loss, love and the sweet pain of being.
The lead roles are played by award-winning actors Pekka Strang (Tom of Finland, 95, The Ceiling) and Krista Kosonen (Miami, Beforeigners, Blade Runner 2049). In supporting roles are Ilona Huhta, Oona Airola, Jani Volanen and Ester Geislerovà. The film is produced by Aleksi Bardy and Helen Vinogradov, Helsinki-filmi (Finland), co-produced by Alise Gelze and Aija Berzina, Tasse Film (Latvia).
"I'm very happy and honoured to have our film in the Directors' Fortnight, which over the years has been known for its brave and visionary selection of films. It feels pretty good to be in the company of Scorsese, Oshima, Haneke, Bresson and many other greats," Valkeapää comments on the news of the film being selected. "I am especially looking forward to showing the audience the magnificent performances by the two lead actors of the film, Pekka Strang and Krista Kosonen." 

Producer Bardy adds that the film is – literally – breathtaking. "I would not have thought that strangulation on screen can evoke so many feelings: romantic, dramatic, and humorous."
J-P Valkeapää, born in 1977, is a critically acclaimed and awarded Finnish film director. Debut feature The Visitor was selected to CineMart (Rotterdam), developed at Cannes' Cinéfondation and premiered in the Venice Film Festival. Valkeapää's second feature They Have Escaped premiered at Venice and Toronto. The film was nominated for seven National Finnish Awards (Jussi), of which it won four, including Best Film and Best Direction.
Helsinki-filmi, founded in 2002, is one of the leading production companies in the Nordics. Known for its domestic box office hits and globally distributed high quality films that have premiered at festivals like Berlinale, Toronto, Venice Days, Karlovy Vary, Göteborg, IDFA – and now Cannes.
Dogs Don't Wear Pants has been funded by The Finnish Film Foundation, The Latvian National Film Centre, Riga Film Fund and YLE. The Yellow Affair is handling World Sales. Nordic distribution is handled by SF Studios.
The latest Finnish feature films selected to the Cannes Film Festival were Aki Kaurismäki's Le Havre (2011) and Juho Kuosmanen's The Happiest Day in the Life of Olli Mäki (2016). This year, Teemu Nikki's short film All Inclusive is in the official competition of the festival
Directors' Fortnight: https://www.quinzaine-realisateurs.com/