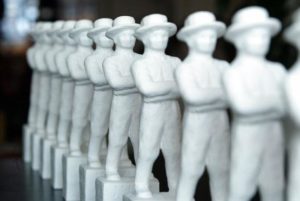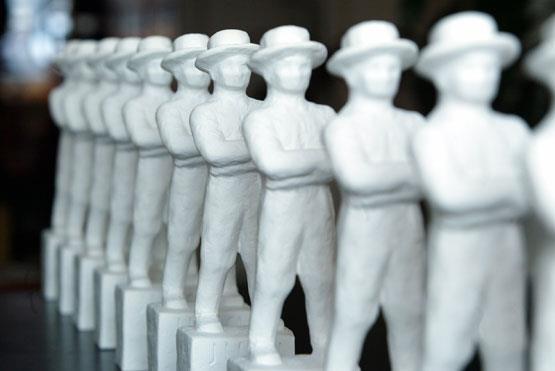 Filmiaura has announced the nominees for the Finnish film award Jussi.
There were 26 eligible films from 2020. Altogether 18 films were nominated in one or more categories – Tove is in the lead with 10 nominations, followed by Games People Play with eight and Any Day Now with six nominations.
The nominees were selected by a professional jury together with the board of Filmiaura. All the members of Filmiaura will vote for the winners and they will be announced in a gala later in the fall.
The nominees
BEST FILM
Eden – producer Miia Haavisto, Tekele
Any Day Now – producers Jussi Rantamäki, Emilia Haukka, Aamu Film Company
Games People Play – producers Venla Hellstedt, Elli Toivoniemi, Tuffi Films
Ladies of Steel – producers Aleksi Bardy, Dome Karukoski, Sirkka Rautiainen, Helsinki-filmi
Tove – producers Aleksi Bardy, Andrea Reuter, Helsinki-filmi
DIRECTING
Zaida Bergroth – Tove
Hamy Ramezan – Any Day Now
Jenni Toivoniemi – Games People Play
LEAD ACTRESS
Laura Birn – The Last Ones
Emmi Parviainen – Games People Play
Alma Pöysti – Tove
LEAD ACTOR
Shahab Hosseini – Any Day Now
Peik Stenberg – Life After Death
Jussi Vatanen – The Forest Giant
SUPPORTING ACTRESS
Iida-Maria Heinonen – Games People Play
Satu Tuuli Karhu – Eden
Saara Pakkasvirta – Ladies of Steel
SUPPORTING ACTOR
Tommi Korpela – The Last Ones
Samuli Niittymäki – Games People Play
Shanti Rooney – Tove
SCREENPLAY
Eeva Putro – Tove
Hamy Ramezan, Antti Rautava – Any Day Now
Jenni Toivoniemi – Games People Play
CINEMATOGRAPHY
Jarmo Kiuru – There Will Be Spring
Arsen Sarkisiants – Any Day Now
Linda Wassberg – Tove
MUSIC
Matti Bye –Tove
Salla Luhtala – Conductivity
Sanna Salmenkallio – Aalto
SOUND DESIGN
Svante Colérus – Any Day Now
Arttu Hokkanen – Lost Boys
Kirka Sainio – Helene
EDITING
Samu Heikkilä – Games People Play
Hanna Kuirinlahti – Eden
Jussi Rautaniemi – Aalto
SET DESIGN
Catharina Nyqvist Ehrnrooth – Tove
Markus Packalén – Life After Death
Jaagup Roomet – Helene
COSTUME DESIGN
Jouni Mervas – Games People Play
Mare Raidma – Goodbye Soviet Union
Eugen Tamberg – Tove
MAKE-UP DESIGN
Gristina Pahmann – Goodbye Soviet Union
Riikka Virtanen – Tove
Riikka Virtanen – Ladies of Steel
DOCUMENTARY FILM
Aalto – director Virpi Suutari, producers Timo Vierimaa, Virpi Suutari, Martti Suosalo
Lost Boys – director Joonas Neuvonen, Sadri Cetinkaya, producer Miia Haavisto
Lady Time – director Elina Talvensaari, producers Emilia Haukka, Jussi Rantamäki
SHORT FILM
The Explosion of a Swimming Ring – director Tommi Seitajoki
The Bouncer – director Aleksi Salmenperä
The Fantastic – director Maija Blåfield