Komeetta heading to Toronto – an interview with producer Daniel Kuitunen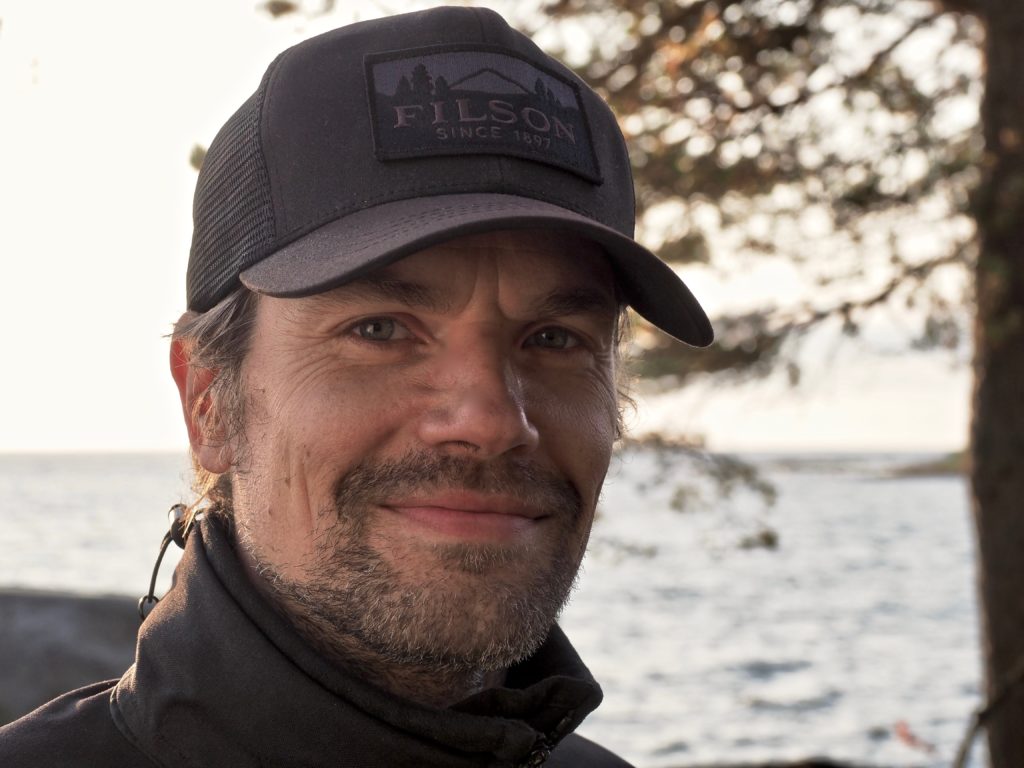 Helsinki-based production company Komeetta, founded in 2014 by Daniel Kuitunen and Kaisla Viitala, has a great start for their fall: the company has two films in the program of Toronto International Film Festival starting September 5th.
Their first feature film, Maria's Paradise, is a dark and timely story about a cult leader and her devoted disciple. The short comedy Are You Hungry? takes a look at one worried mother of a teen son who gets caught in the confusing web of internet dating.
We interviewed produced Daniel Kuitunen who is travelling to Toronto for the world premiere of the two films this week.
Komeetta is a young production company but you already had an international success with your first short film Fucking Bunnies which was selected to Sundance. Were you aiming to the international market from the beginning?
Of course we think about where our films are going and for whom, but since we work on the projects for years, the most important thing is that we are ourselves excited about the idea. Depending on the concept, we make films both for the international and the domestic audiences.
Are You Hungry? is the second short film by Teemu Niukkanen that Komeetta has produced. How would you describe Teemu's style? 
Teemu is great at playing with prejudices and cliches by taking them to the extreme and still holding everything together – which turns into comedy that can speak to audiences all over the world. This, combined with screenwriter Antti Toivonen's unstoppable narratives, creates interesting films.
Are you planning a feature film with Teemu? Being selected to Sundance and Toronto must be an asset. 
We are developing an international co-production which Antti is writing. Having been to Sundance and Toronto is clearly working for our benefit as we work on the production structure.
Maria's Paradise is the first feature film from Komeetta. It is directed by the experienced Zaida Bergroth whose previous films The Good Son and Miami also played in Toronto. How did you end up working with Zaida?
The other producer of the film, Kaisla Viitala, had an idea about making a film about Maria Åkerblom. When we started to think who would be the right director to tell this story we understood right away that it's Zaida. We presented the idea to her, and even though at that point our track record was pretty slim as producers, she sat down with us. From the first meeting onwards it was clear that we would all want to make the same kind of film and she joined in to the developing process.
LevelK is the international sales agent for Maria's Paradise. What kind of audiences do you have in mind? What are your expectations for the film?
Internationally it will be marketed as a quality art house drama for audiences who are interested in high end Nordic cinema. Domestically there is potential to reach outside the art house audiences as the real life story of Maria Åkerblom will be interesting to a larger audience. The story is also engaging to people outside bigger cities so we really hope that the film will find audiences all around Finland.
Do you have other projects in development that you can talk about at this point? 
In addition to the debut feature from Teemu Niukkanen, we are producing Miia Tervo's next film. We also have both feature film and series projects in various development stages with different directors.
Who are your role models as a producer?
I've worked with film for 18 years and encountered many different kinds of producers. I personally value producers who understand all the different stages of filmmaking, who care about how the production moves forward and take responsibility when they are needed. I consider as role models all those producers who first and foremost aim to make high-quality films which speak to or entertain the audience. I've worked in five films produced by Liisa Penttilä-Asikainen, and working with her has been enjoyable for the reasons mentioned above.
How would your colleagues describe you as a producer?
I haven't asked but hopefully they would say I am attentive, take responsibility and understand content. But you should ask the other Komeetta producer Kaisla, who is also my wife – you might get a different response!