Making films for young audiences: Ulla Heikkilä's debut feature film represents a rising genre in Finland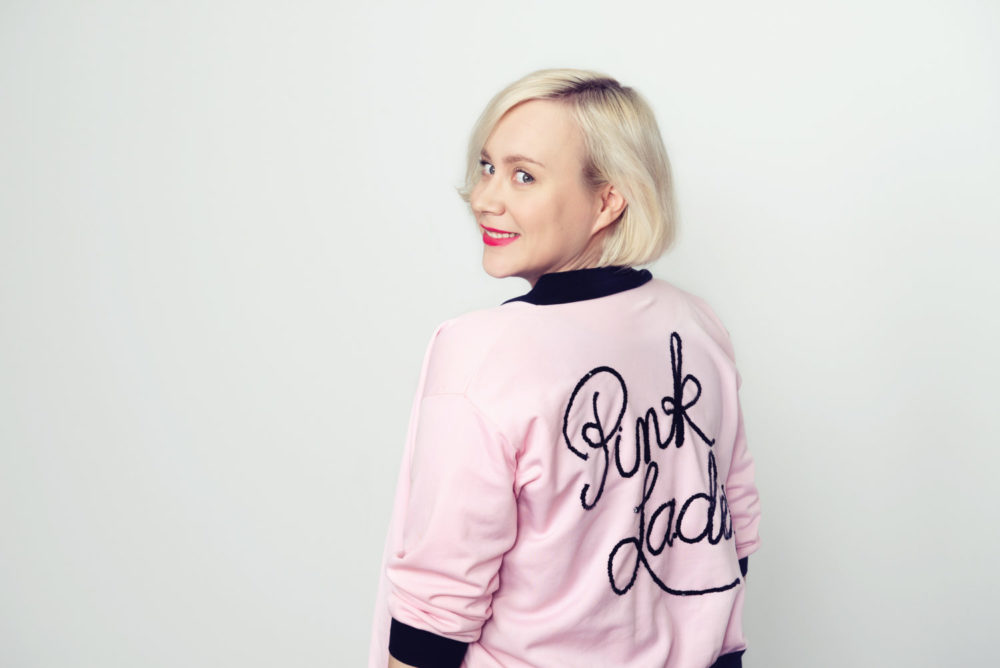 Film director Ulla Heikkilä has a history of short films but is now in the process of finalizing her debut feature film, Eden. Eden was pitched at the Finnish Film Affair and will also take part in this year's Works in Progress section of the Baltic Event at Black Nights Film Festival, Tallinn. Her short films have travelled to film festivals at Aspen, Palm Springs, Uppsala, and Seoul, among others.
Eden follows a group of young 15-year-olds, who spend a week at a traditional Christian confirmation summer camp. It's a story about the tensions between teenagers, young love and acceptance. As it takes place at a Christian summer camp, questions of faith are also dealt with, as well as themes of individuality, groups and belonging.
We had the opportunity to arrange a small Q&A with director Ulla Heikkilä. She described the film as a Greta Gerwig's Lady Bird with a twist of Ingmar Bergman.
Eden is described as a film for young people. Why did you want to make a film especially for adolescents?
When I began preparing the script, I started off by pondering what I wanted to say and what I would like to see on the silver screen – in short, what topics, events or worlds have been lingering in my mind. Confirmation camp came up quite quickly as something I wanted to speak about. So it really wasn't that I thought "Hey, I'm gonna make a film for young people", but more that the topic presented itself.
Making a movie about adolescents for adolescents has been great. Adolescence is kind of like condensed humanity: it's the same as adulthood, but you haven't quite gotten accustomed to it yet. So all of these grand, eternal questions are there, but much more potent and rougher. Also, I watch a lot of films and tv series aimed at a young audience, so transitioning to the genre wasn't much of a hassle.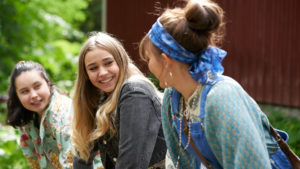 What would you call the genre of the film? Could you call it a YA (young adult) film or a teen film?
I like to use the term coming-of-age, I think it sums up the genre quite well.
Can you compare the film to any other films or filmmakers?
I've sometimes described it as Greta Gerwig's Lady Bird with an Ingmar Bergman twist.
Eden represents a moderately rare genre in Finland. In your opinion, how important is increasing the popularity of films for adolescents?
I think it's very important to produce audiovisual content to audiences of all ages, and that especially young people would have a variety of content: dramas and comedies, mixtures of them, horror films, musicals…
It'd be quite sad if young audiences would be dependant only on American superhero movies and Star Wars. Not that there's anything wrong with them, but you must admit that the window to the world is quite narrow if its only based on these tentpole movies of large studios.
In the past few years, I've felt that films for adolescents have become increasingly popular in Finland.  A good example is Stupid Young Heart which was very successful and really found its audience.
The tradition of confirmation is popular all over the world, but to go on a confirmation camp is quite specific to the Nordic countries. How do you believe the subject will work on an international audience?
The themes that the characters go through in this film are universal questions about love, friendship, externality and belonging. The engines of the stories are identifiable, so the confirmation camp is more like an exotic framework.
Also, rites of passages are the oldest thing in the world, and that's what a confirmation camp is all about. Regardless of culture, it's quite typical to connect some type of ritual to maturation and especially sexual awakening. And these rituals are tied to the existing religion in that place at that time. Considering this, I believe people will recognize the core of the confirmation camp, regardless of location.
And of course, since we're at Christian summer camp, the film includes Christian elements and topics. Billions of people are either Christians themselves or grew up with a Christian influence, so elements of the film are recognizable to a very large part of the world.
This is your first feature-length film, but you have directed several short films before. How did making a feature film differ from a short film?
Making a feature film is much more wonderful! First off, you get to tell a much larger story and create a bigger world. Secondly, you get to actually do the job much longer.
Making a feature film enables a more complete concentration on a single project. In a way, it allows for small mistakes to happen.
In a short film, if a day of shooting goes awry, it'll be quite a big deal since you probably have only two days to shoot the film. In a feature film it isn't that bad. You have much more time to find your rhythm and even look for the style of the film – the format is much more forgiving. I also enjoy that the shooting process turns quite ordinary, and certain routines start developing on set. It's kind of like going to a 'real' job.
But honestly the largest difference is that there is much more time and possibilities in the process and the story. This might sound weird, but the most defining aspect in the process for me has been freedom.
Some of the actors in the film are Finnish Jussi-award winners or overall experienced professionals. The film also features a particularly young cast. How was the casting process?
I think the film has a good mix of experienced actors and amateurs, and everything in between. Counting all of the campers, we had 25 teenage actors on set, so the casting process had many phases, as you might imagine.
The casting for the leads and the larger supporting roles was done by Minna Sorvoja. Also, she had the contacts of a lot of actors just the right age for the film, which she had gathered from other projects in the past. In addition to these, we had an open 'self-tape' advertisement, I skimmed through YouTube and I simply asked around. This process culminated in big and fun audition day at Kaapelitehdas. And because I like fast decision-making, I think I actually decided all of the roles right away that day.
How was it to direct the young actors?
It was great! Before the shoot we had one intense practise weekend, where I thoroughly went through the text with the main actors. This made the actual shoot feel like we pretty much knew what we were doing.
I remember that we had a lot of fun at the shoot, and that we were very relaxed – or then memories grow sweeter with time! Of course teenagers can be very loud at times, especially in groups, but I don't know… I felt very warm-spirited all the time. It was like traveling with a very, very great circus troupe.