New Finnish Films and Projects Presented at Haugesund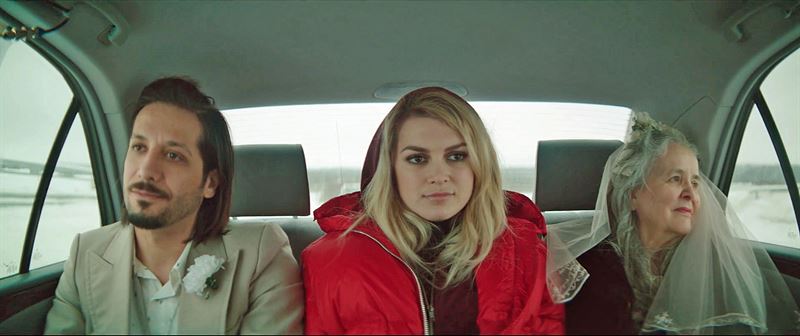 New Nordic Films is a film market with several sections presenting upcoming projects to film professionals from around the world. The Finnish projects in its coproduction market are:
The Great Bear, directed by Jan Forsström and produced by Kaarle Aho for Making Movies
The Twin, directed by Taneli Mustonen and produced by Aleksi Hyvärinen for Don Films
One-Off Incident (x10), directed by Kirsikka Saari et al, and produced by Elli Toivoniemi for Tuffi Films
Sihja, directed by Marja Pyykkö and produced by Toivoniemi and Venla Hellstedt for Tuffi Films
The Scandinavian Debut program is intended for debut feature projects. The Finnish project selected to the program is Kaisa el Ramly's Scenes from a Dying Town, produced by Sari Lempiäinen for Zodiak Finland. Daniela Hakulinen's project Kilpisjärvi 278 km takes part in the Nordic Script Pitch program.
In the Works in Progress section, Miia Tervo brings her debut feature Aurora (pictured) and Maria K. Mononen her first feature film Diva of Finland. Juha Lehtola's The Human Part, Markku Pölönen's Land of Hope and Tiina Lymi's Happier Times, Grump are screened at the market.
The Norwegian International Film Festival, open to public, invited Teemu Nikki's Euthanizer and Simo Halinen's East of Sweden to its Fokus Norden section. The New Nordic Generation section will screen shorts from the Nordic film schools, including Aalto University from Helsinki. Selected Finnish films are Bellboy by Terhi Kokkonen, Puppet Master by Hanna Bergholm and The 99 Steps Left from the Square by Sevgi Eker.
On Tuesday, August 21, the Nordic Council Film Prize Nominees for this year are revealed at the festival. Each Nordic country nominates one film, and a pan-Nordic jury will select the winner which will be revealed at the end of October. Last year the prize went to Selma Vilhunen's Little Wing.
Read more: New Nordic Films The Norwegian International Film Festival