On Destruction and Preservation by Maija Blåfield selected for the international competition of Visions du réel International Film Festival Nyon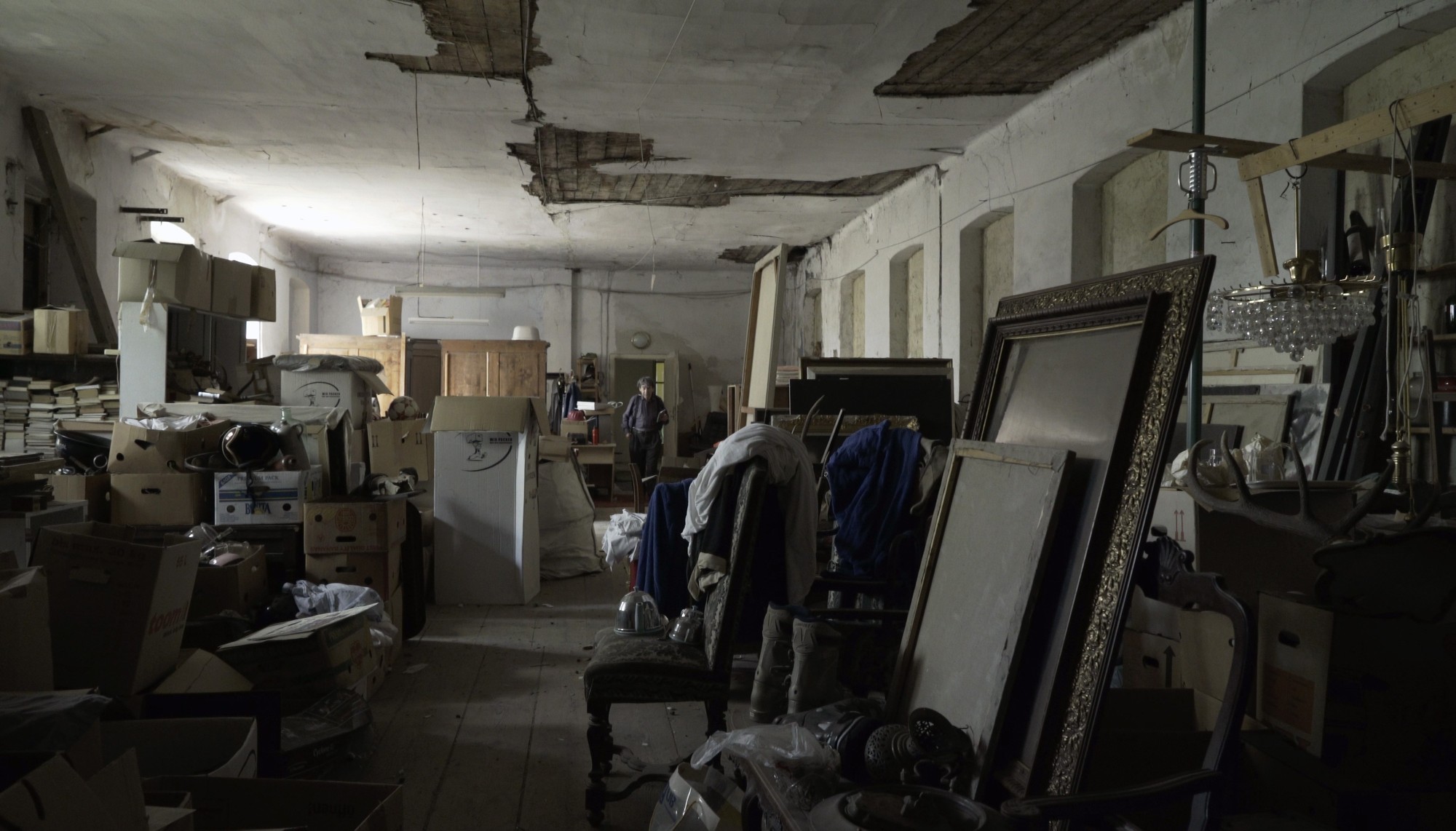 Held in Nyon, Switzerland, from April 13–21, the festival is one of the most important European documentary film festivals. The film is produced by Häivekuva and distributed by AV-arkki.
The film consists of five separate documentary stories. One was filmed in arctic Svalbard on a guided tour on a rainy February day. The focus of the sightseeing changes to something not originally intended and becomes an introduction to climate change. The identifiable and endearing humanity of the characters appearing in the story make the topic easier to address. And there is also humour.
The other stories correspond and react to this setting in different ways. Stories include a discussion about saving the world, a famous Swedish eel who lived alone in a well over a century, a luggage lost in the ocean due to a wreck of a container ship and a sex scene of fungi giving birth to new life in a deteriorating house.
Maija Blåfield is a filmmaker from Helsinki, Finland. Her works lay between experimental film and documentary. She was granted the State Prize for the Media Arts in 2014 and nominated for Ars Fennica award on 2017. Previous films include Saving the World (55 min, 2005, Kinotar), Golden Age (19 min, 2015, Häivekuva).
Häivekuva is a small production company focusing on creative documentary and art films. Founded in December 2014 in Helsinki by Maija Blåfield. Company has produced short films Golden Age and On Destruction and Preservation.
AV-arkki has been a pioneering distributor of Finnish media art for since 1989 and has opened up opportunities for artists to get their works recognized internationally. The activities of AV-arkki have contributed to the success that Finnish media art enjoys today.
Trailer: https://vimeo.com/238543535
More information:
Maija Blåfield
info@maijablafield.com
www.haivekuva.fi
+358415100269
Tytti Rantanen / programme coordinator, AV-arkki
Programme@av-arkki.fi
www.av-arkki.fi
+358504356092
https://www.visionsdureel.ch/en