Representation matters – this is how you can increase the diversity of your work community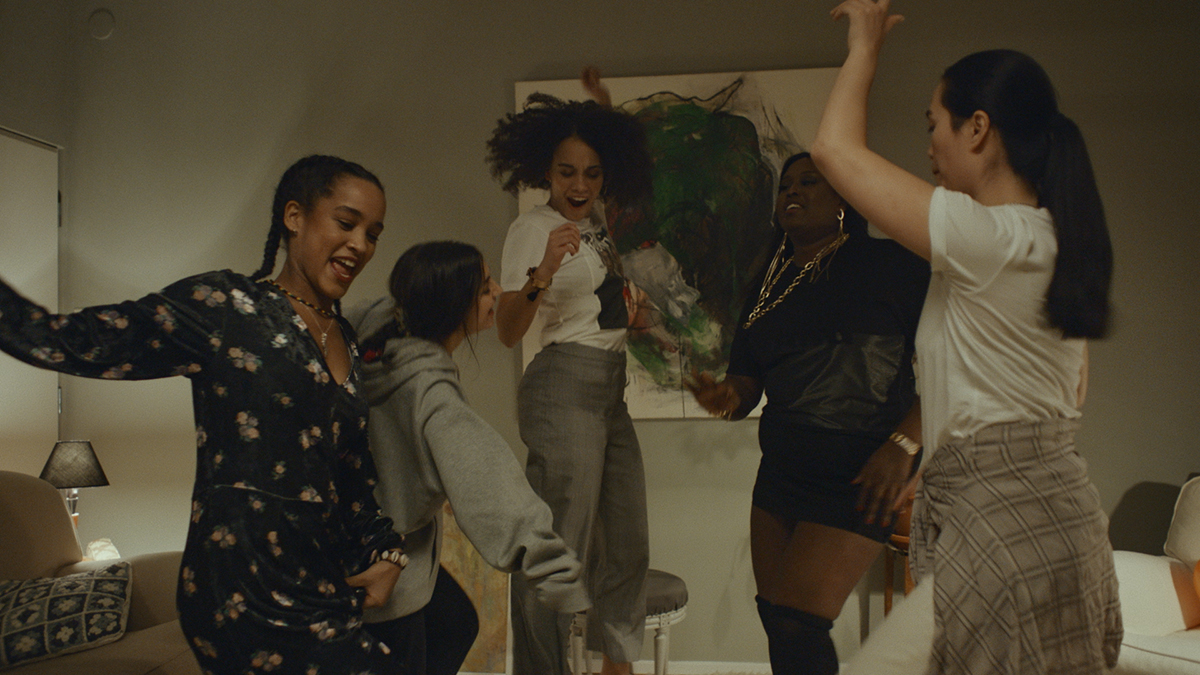 THL's Research Manager Shadia Rask shares some tools for promoting diversity and inclusion in the third instalment to our article series Diversity in the Film Industry.
Written by Shadia Rask
Translation by Lingoneer
Image: from the series Ainoa huoneessa, Anton Thompson Coon / Sons of Lumière
"Being able to see people like yourself in popular imagery, books, theatre and films doing normal, acceptable things is an indescribably important experience, especially for young people and their identity."
Tuuve Aro's words in the novel "Kalasatama" are so relevant that I have to write them down. They are the starting point for an essay on the importance of representation and the promotion of diversity in the cultural sector.
At the beginning, there is a young Finnish person who finds relatable people of color on the stage of the Finnish National Theatre. The young person grows up and Finland diversifies; new role models are emerging for new generations. Nevertheless, science and the arts still need diversity and ways to promote inclusion in work communities. In addition to the good buzz associated with diversity and inclusion, we also need the courage to step into our discomfort zone.
The power of representation
I was sitting in the National Theatre's dimly lit Willensauna auditorium with my mother. I was graduating from upper secondary school that spring, and I had just turned 18. I was listening to Kaisla Löyttyjärvi, Henry Hanikka, Amira Khalifa and Jani Toivola, and I was crying and laughing at the same time. In the play "Sorsastaja", pondered what it means to be born as a Finnish person of color, with Finnish as your only native language and Finland as your home country. It was a tremendously powerful experience to realise that there were adults in Finland who had similar experiences as me!
That spring was 15 years ago. Finland has diversified and I have grown up. Yet I still go back to that memory, the moment when the significance of representation became concrete to me. For me, representation means that different people are visible and represented in the media and decision-making, for example. Representation involves relatability and becoming visible. Especially in childhood and youth, we build our identities and follow the example of people who remind us of ourselves. It is hugely damaging if we cannot find anyone to relate to or if we can only find them in narrow and stereotypical roles.
I still return to my memory of the audience of Willensauna but, nowadays, I increasingly often find myself on the stage. It is at least an equally powerful experience to realise that I can be the encouraging role model for someone else. Jasmin Assulin wrote in her column in Trendi magazine (01/2021): "I have had the courage to follow my heart in my work thanks to role models and people who have worked on these issues for a long time in one way or another, making room for the rest of us. Some of them are Maryan Abdulkarim, Koko Hubara, Michaela Moua, Shadia Rask, Sara Salmani, Liban Sheikh and Brigita Krasniqi."
We are still usually the only ones in the room, as director Jani Toivola and film producer Mete Sasioglu discuss in a Mahadura & Özberkan episode. "Ainoa huoneessa" ("The only one in the room") is also the name of the first Finnish television series with only non-white actors as the main characters. Senna Vodzogbe, who acts in the series, describes the importance of representation in an interview with Helsingin Sanomat: "There are people in the series who look like me and speak Finnish. I have longed for relatability and acceptance in this society."
New role models for new generations
New generations create new role models, and I follow them with admiration. They do not remain silent when they see a chance to make a difference. It is amazing that this spring's upper secondary graduates can add empowering songs by people like Yeboyah, Rosa Coste, Isaac Sene and Hassan Maikal to their playlists. I am touched to read Rebekka Kuukka's interview, which sums up the significance of representation: "There are moments when Kuukka knows that her art has real power. On Instagram, a fan said that she had started to avoid straightening her hair thanks to Yeboyah. The shame she had associated with her afro was turning into pride."
Today, approximately 100,000 children in Finland, 10% of the Finnish child population, have parents who were born abroad. In addition, there are about 30,000 families with children living in Finland in which one of the parents was born in Finland and the other abroad. Over the next 15 years, Finland will continue to diversify. For example, the foreign-language speaking population will more than double according to the population forecast. For this reason, it is all the more important that, regardless of their background, gender, native language, sexual orientation and functional capacity, every child and young person finds relatable stories and role models. What our society looks like today shapes our children's and young people's perceptions of their possible paths to the future.
Representation is not only about visuality but also about doing things: in the film industry, for example, who writes the script, shoots the film, edits it, produces it, finances it or otherwise uses power in the background. Awareness in choices can create images that promote diversity in advertisements or on websites, for example, but genuine representativeness in the work community also requires concrete actions. Therefore, it is necessary to ask what workplace and industry-level solutions would enable different people and stories to be better seen and represented.
How can I promote diversity and inclusiveness in my work community?
The question is broad and there are many answers. Cupore Center for Cultural Policy Research has produced information on the role of foreign-born professionals and the promotion of diversity in the arts and culture sector. The Culture for All service has compiled examples of how diversity is taken into account. Artistic director Sonya Lindfors summarises in a collection of texts she edited: "Institutions lack diversity, and many directors, curators, artists and authors lack an understanding of how they maintain unequal power structures and othering imagery with their work."
The issue is topical: a working life diversity programme has been set up to increase employers' recruitment and diversity skills. Here, I will limit myself to reflecting on my experiences with diversity-promoting human resource and operating practices in the Manifold More project. I will highlight three ways in which diversity and inclusiveness in the work community can be consciously promoted.
Recruitment for diversity
Firstly, the promotion of organisational diversity begins with equal and non-discriminatory recruitment practices. Employers often wish for employees from different backgrounds but report difficulties in finding talent. However, there are ways to increase the number and diversity of potential applicants. For example, a diversity clause used in job advertisements enables employers to convey their values and also encourage members of minorities to apply.
The Manifold More project conducted a recruitment experiment that aimed to find two project researchers in autumn 2020. In addition to the diversity clause, the recruitment process involved more moderate Finnish language requirements, communication in social networks and a form of anonymous recruitment. A total of 120 applications were received for the two positions. The diversity of the applicants is reflected in the fact that there were 26 different native languages represented. As regards the qualifications of the applicants, a quarter of them had doctoral degrees. It is a misconception to think that competent experts with different backgrounds would not exist in Finland.
Working in a language-aware way
Secondly, it is important to pay attention to the norms of the work community. According to a recent survey, nearly half of those responsible for recruiting in different fields believe that an almost native-level knowledge of Finnish is required in order to do well at work. Language skills are a significant barrier to employment for immigrants: In the FinMonik survey, up to one-half of those with a foreign background consider insufficient language skills to be a barrier to employment. Language skills are also mentioned as one of the reasons behind the whiteness of film school graduates. Language skills can be a vicious obstacle; lack of language skills hinders employment, and lack of employment hinders the development of language skills. The problem was also mentioned by director-scriptwriter Khadar Ayderus Ahmed in an interview with Helsingin Sanomat.
In the Manifold More project, a language-aware culture is practiced, for example, by using Finnish and English in parallel in the project's meetings. In practice, each employee is allowed to choose which of the two languages they want to use to express themselves at any given time. The working method has been jointly agreed and is also communicated in advance to external partners. In this way, the responsibility for language awareness is not left to the employee alone, which creates a safer space for everyone. More moderate language skill requirements have not meant reducing how demanding the work is or the expertise necessary for the positions. On the contrary, language-aware work brings added value when a more representative group of experts works together.
Equality and non-discrimination planning
Thirdly, it is good to remember that the Non-Discrimination Act obliges the authorities, training providers and employers to evaluate and promote equality in their own activities. The Equality Act also obliges every employer to promote gender equality in working life in a purposeful and systematic manner. The key tool for this is equality and non-discrimination planning.
However, a report on the assessment of the Equality Act highlights a problem: "Basically, the planning is a great and wonderful tool because it focuses people's thinking on first seeing the problem and then finding suitable solutions. However, when the planning becomes automatic, repetitive, the plan is put on the shelf, it does not bind anyone, and its transformative effect does not necessarily materialise."
Therefore, we need something else than dull objectives and measures written in the passive tense. For example, the Finnish Institute for Health and Welfare (THL) wants to be a pioneer of equality in its strategy. Concrete ways of more diverse representation can be found in THL's equality training for journalists and communicators. As special advisor Sara Mäkäräinen encourages in the training video: diversity should also be reflected in stories that do not explicitly address diversity.
Conclusion
"Those who write and direct films are our cultural narrators; the stories they tell shape our worldviews."
When I read Robin DiAngelo's words in the book "White Fragility", I knew that the closing words of this essay would be built around this quote. Representation matters, and representation in the media and cinema is particularly powerful. In addition to the good buzz associated with diversity and inclusion, we also need the courage to step into our discomfort zone, like DiAngelo's book on whiteness and racism does. The example set by Renaz Ebrahimi in the Emma Awards jury illustrates how a single bold conversation starter can also lead to taking responsibility as a collective.
Next to individual role models and examples we need brave actions on the level of workplaces and industries. For example, in the summer of 2020, the Kone Foundation wrote on Twitter: "Thank you for your critique, you who have criticized the silence of organizations during the Black Lives Matter movement. You are right: it is high time to use our voice against racism and discrimination. — Also in the future, we will aim to fund projects with a diverse working group and projects that will work for an equal, antiracist society."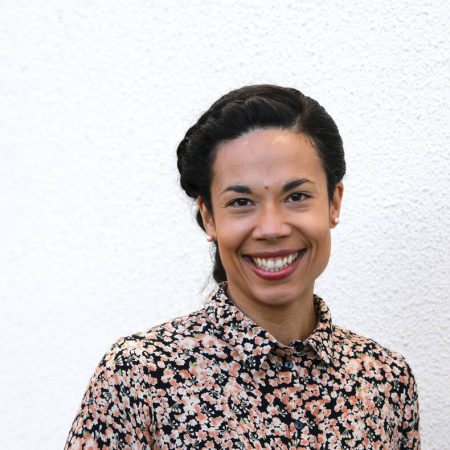 Moreover, during the 2021 week against racism, THL communicated that "antirasism means actions" and shared how a big governmental organization like THL is commited to work against racism. It is central that actions promoting equality are seen throughout the year – not only during awareness days or demonstrations.
Shadia Rask is a Doctor of Philosophy and Research Manager at the Finnish Institute for Health and Welfare.