Six new feature films, 11 documentaries, four short films and two TV series receive production support in June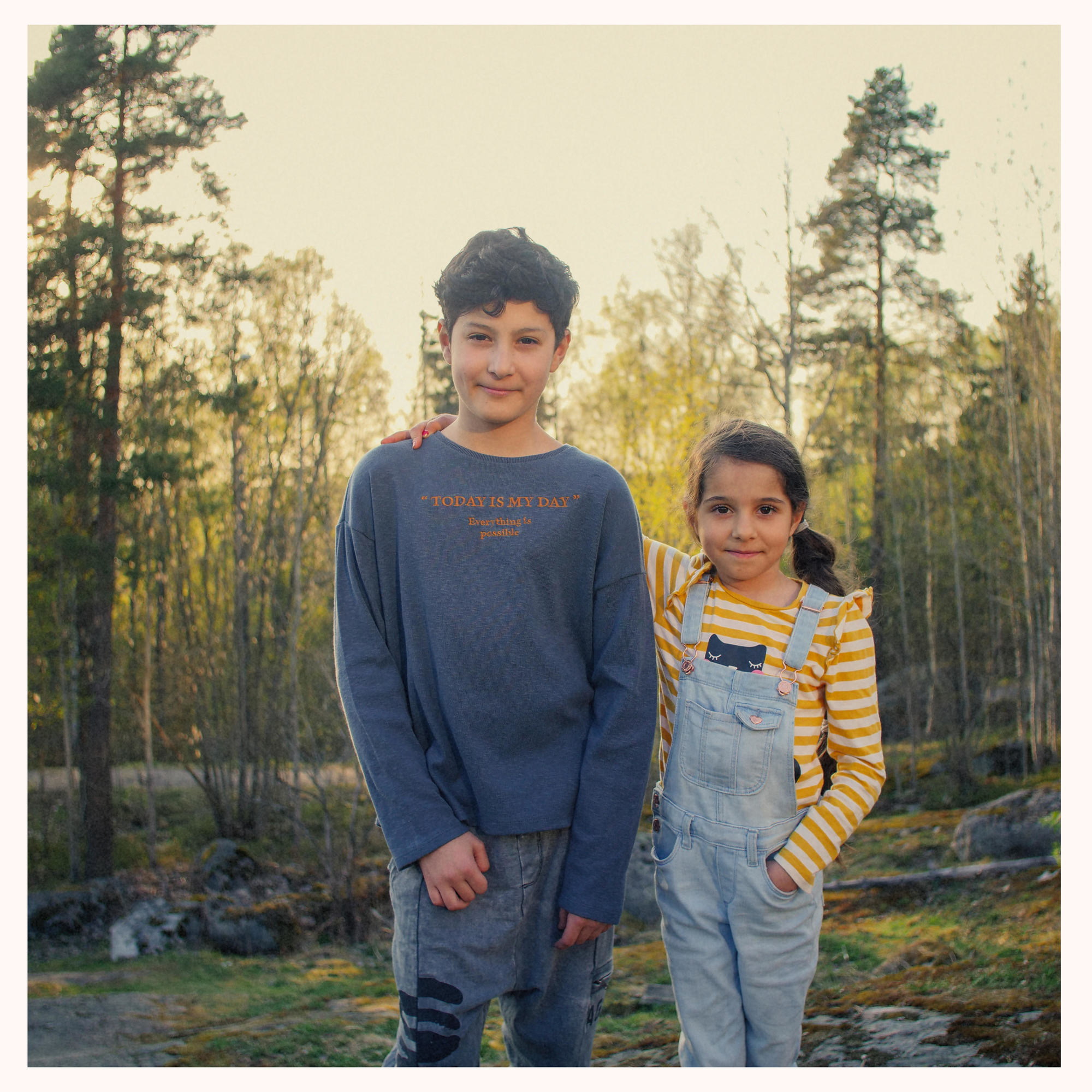 Two of the feature films are debut features for their directors. Jenni Toivoniemi, who is one of the several directors in the upcoming omnibus film Metoo, will debut as the sole director with Games People Play, an ensemble comedy about a group of old friends. Venla Hellstedt and Elli Toivoniemi will produce for Tuffi Films.
Hamy Ramezan, known for the festival hit Listen (2016), will direct his first feature film The Oasis of Now, produced by Jussi Rantamäki for Aamu. Pictured above are Aran Sina-Keshvari and Kimiya Eskandari who will be seen in the roles of Ramin and Donya.
Production company Bufo received production support for their dystopian drama Memory of Water, based on a novel by Emmi Itäranta. Saara Saarela will direct, with Misha Jaari and Mark Lwoff as producers. The film has already participated in Frontières Fantasia and Ties That Bind.
One of the documentary films is an Israeli-Finnish co-production: Lost Childhood, directed by David Wachsmann. Tuffi Films is the Finnish minority co-producer. Producer Iikka Vehkalahti continues his co-operation with director Rahul Jain (Machines): their upcoming documentary feature is titled Delhi – It Is Not My Fault.
Feature Films
Games People Play (Seurapeli)
Directed and written by Jenni Toivoniemi
Produced by Venla Hellstedt, Elli Toivoniemi for Tuffi Films
Support amount 800,000 €
Iron Ladies (Teräsleidit)
Directed by Pamela Tola
Written by Pamela Tola, Aleksi Bardy
Produced by Aleksi Bardy for Helsinki-filmi
Support amount 700,000 €
Memory of Water (Veden vartija)
Directed by Saara Saarela
Written by Ilja Rautsi
Produced by Misha Jaari, Mark Lwoff for Bufo
Support amount 810,000 €
Metsäjätti
Directed by Ville Jankeri
Written by Ville Jankeri, Timo Turunen
Produced by Rimbo Salomaa, Jukka Helle, Markus Selin for Solar Films
Support amount 700,000 €
The Oasis of Now
Directed by Hamy Ramezan
Written by Hamy Ramezan, Antti Rautava
Produced by Jussi Rantamäki for Aamu
Support amount 500,000 €
Sihja
Directed by Marja Pyykkö
Written by Kirsikka Saari, Jenni Toivoniemi
Produced by Venla Hellstedt, Elli Toivoniemi for Tuffi Films
Support amount 799,000 €
Documentary Films
Carers (Hoivatyön lauluja)
Directed by Susanna Helke
Written by Susanna Helke, Markku Heikkinen
Produced by Timo Korhonen for Road Movies
Support amount 136,000 €
Delhi – It Is Not My Fault
Directed by Rahul Jain
Written by Rahul Jain, Iikka Vehkalahti
Produced by Iikka Vehkalahti for IV Films
Support amount 160,000 €
Harmageddon olohuoneessa
Directed and written by Katja Niemi
Produced by Oskar Forstén for franckforstén
Support amount 30,000 €
Here Be Monsters
Directed and written by Anna Antsalo
Produced by Venla Hellstedt, Elli Toivoniemi for Tuffi Films
Support amount 80,000 €
Kelet
Directed and written by Susani Mahadura
Produced by Baba Lybeck for Baba Lybeck Productions
Support amount 45,000 €
Lost Childhood
minority co-production
Directed and written by David Wachsmann
Finnish co-producer Venla Hellstedt, Tuffi Films
Support amount 30,000 €
Maoism the Finnish Way (Pieni punainen)
Directed and written by Jouko Aaltonen
Produced by Jouko Aaltonen for Illume
Support amount 82,000 €
Reporter (Toimittaja)
Directed and written by Ari Matikainen
Produced by Liisa Karpo for napafilms
Support amount 150,000 €
Sámi – Assimination (Unohdettu Kansa)
Directed and written by Suvi West
Produced by Janne Niskala for Vaski Filmi
Support amount 90,000 €
Shhhh
Directed and written by Annika Grof
Produced by Jenny Tervakari for Tarasow Films
Support amount 80,000 €
To Teach a Bird to Fly
Directed and written by Minna Rainio, Mark Roberts
Produced by Maria Gullsten for Flatlight Creative
Support amount 37,000 €
Carers (Hoivatyön lauluja)
Directed by Susanna Helke
Written by Susanna Helke, Markku Heikkinen
Produced by Timo Korhonen for Road Movies
Support amount 136,000 €
Short Films
Kristal
Directed and written by Zaida Bergroth
Produced by Daniel Kuitunen for Komeetta
Support amount 35,000 €
Moskova Forever (Ikuisesti Moskova)
Directed by Vuokko Kunttu, Virva Kunttu
Written by Virva Kunttu
Produced by Ville Sivonen for Takauma
Support amount 30,000 €
No Dot on the I (Ii vailla pistettä)
animation
Directed and written by Jani Ruscica
Produced by Jani Ruscica for Askel tuotannot
Support amount 10,000 €
Sounds of Fear (Odotusaika)
Directed by Juho Fossi
Written by Avi Heikkinen, Juho Fossi
Produced by Juho Fossi, Antti Fossi for Fossi Films
Support amount 35,000 €
TV Series
Divine Consultants – The Beginning
animation
Directed by Juha Fiilin
Written by Adam Cullen
Produced by Juha Fiilin for Fiilin Good Films
Support amount 35,000 €
Granny Up Your Life (Paras vuosi ikinä)
Directed by Jenni Toivoniemi, Kirsikka Saari
Written by Kirsikka Saari, Selma Vilhunen
Produced by Elli Toivoniemi, Venla Hellstedt for Tuffi Films
Support amount 65,000 €