Spotlight on Finland at Cartoon Forum, Three Projects to Be Pitched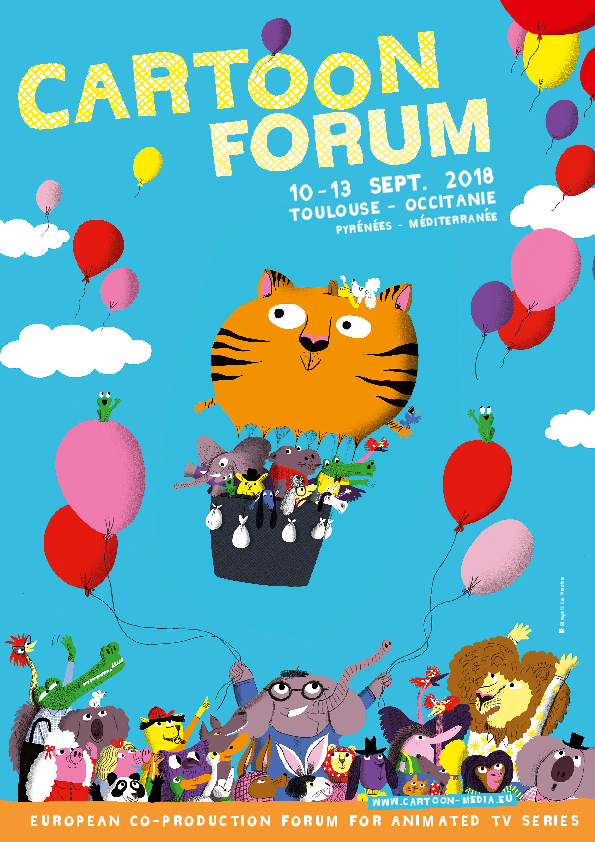 The Finnish Film Foundation is a partner in Cartoon Forum's Spotlight on Finland which aims to promote the Finnish animation industry and Finland's 25% cash rebate. The Foundation's film commissioners Piia Nokelainen and Pekka Uotila are looking forward to discovering the latest animation trends at the event.
Another partner in the Spotlight is Finnanimation, a promotional organization for the Finnish animation industry. "The Spotlight on Finland is one of our biggest export projects – expectations are high. Finns have a long experience and a lot of success from previous forums. We have a reputation for producing great brands, and people know to expect both quality and fun," says Finnanimation's executive director Liisa Vähäkylä.
Other Spotlight partners are AVEK, Business Finland, Ministry of Education and Culture, and the Finnish Embassy in France.
The three Finnish projects to be pitched at the Forum are all series aimed at pre-school kids:
Harry and Bip – Summer Season, production company Ink and Light (Finnish-Iris co-production)
Momolu and Friends, production company Ferly Entertainment
One Thousand and One Animals, production company Haruworks
Cartoon Forum also hands out Cartoon Tributes to the most positive and influential broadcaster, investor/distributor and producer. The Finnish Broadcasting Company Yle is among the five nominees in the broadcaster category and the Finnish-Irish company Ink and Light is nominated in the producer category.