The 40th Risto Jarva Prize Awarded to Marja Helander's Birds in the Earth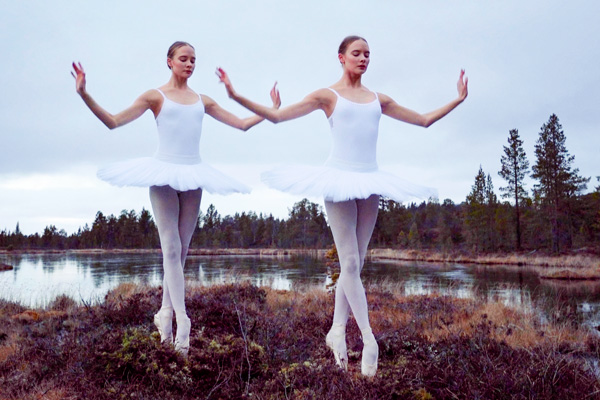 Marja Helander's film Birds in the Earth (Eatnanvuloš lottit, 2018) is an experimental film featuring Sami dance students Birit and Katja Haarla. The jury said of the film: "The prize goes to a film that is strikingly beautiful, devilishly funny and political. Poetic joy expands to an essay that evokes new thoughts on identity, culture, societal conflicts and the relationship between human and nature."
The jury members were author and filmmaker Ville Suhonen, advisor Suvi Paavola from The Finnish Film Foundation, and filmmaker Selma Vilhunen whose previous film Hobbyhorse Revolution was last year's winner. The jury watched all of the new Finnish films screened at the Tampere Film Festival, over 50 films in total.
The prize commemorates the Finnish new wave filmmaker Risto Jarva (1934–1977). It is a personal grant to a filmmaker or a group, given on artistic grounds for a film that introduces original content and new, unconventional aesthetics.
"We wished there had been more films that presented new ideas and aesthetics. On the other hand, it was a joy to find works by young filmmakers outside the competition which showed real anarchism or dealt with issues such as identity and sexuality in a fearless manner," the jury wrote.
Since 1979, Risto Jarva Prize has been awarded to filmmakers such as Peter von Bagh, Mika Kaurismäki, Kanerva Cederström and Hamy Ramezan among others. The full list is found here.
Full list of films awarded at the Tampere Film Festival
Further information:
Reetta Hautamäki
Head of Communications
The Finnish Film Foundation
reetta.hautamaki@ses.fi
Tel. +358 9 6220 3044