Three Finnish short films in Clermont-Ferrand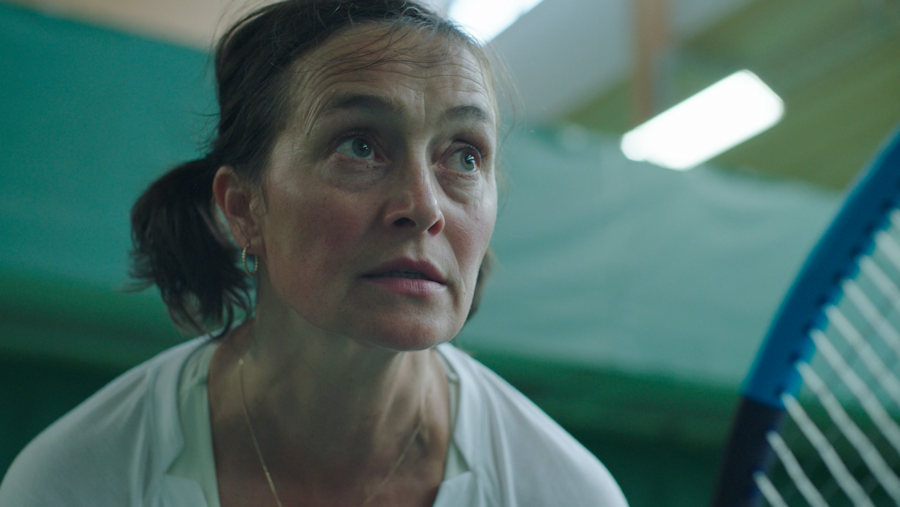 The biggest short film festival in the world, Clermont-Ferrand, has announced its competition titles. The festival takes place January 31 – February 8, 2020, in France.
Pia Andell's short film Match has been selected to the International Competition, out of over 7000 films submitted. In the gently humorous film, a tennis match between two middle-aged women turns into a psychological game.
Pia Andell is known for her outstanding documentary films. Y in Vyborg (2005) just recently screened in IDFA. Match was produced as part of a program for Swedish-language short films, financed by The Finnish Film Foundation, The Swedish Cultural Foundation in Finland and Yle.
Two Finnish films and one minority co-production were selected to the Lab Competition for experimental films.
Two Bodies on a Beach, directed by Anna Paavilainen and written by Paavilainen and Laura Birn, is an examination of power structures in the film industry, as seen through the eyes of a young woman and an old woman struggling to find meaningful roles. The film has been already awarded at Fantastic Fest in Austin.
Sevgi Eker's 49 Years from the House on the Left is a co-production between Oddity Film Collective and Aalto University. It is the second part of a short film trilogy which started with The 99 Steps Left from the Square. Both films are shot in one take.
The minority co-production in the Lab Competition is Freeze Frame, a Belgian-German-Finnish short film by Soetkin Verstegen.
The Finnish Film Foundation is present at Clermont-Ferrand's Short Film Market, under the Scandinavian Films umbrella. There will be a closed market screening of Finnish shorts, including The Explosion of a Bath Ring by Tommi Seitajoki, Kristal by Zaida Bergroth, Winter Lake by Petteri Saario and Limbo by Nalle Sjöblad.
For more information, see: https://www.clermont-filmfest.org/en/