Tove named Best Film at the Jussi Awards 2021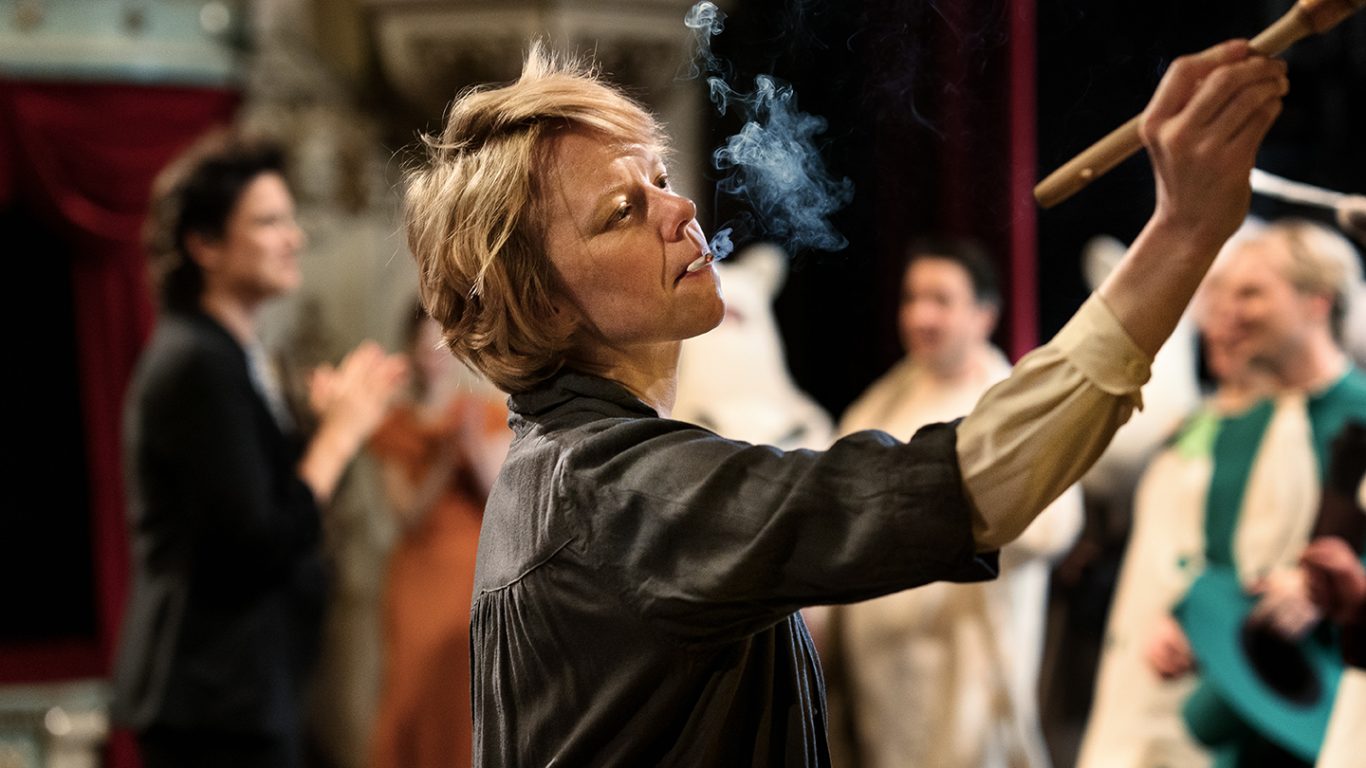 Tove, a biopic about the Finnish artist and author Tove Jansson, won seven Jussi awards last night, including awards for directing (Zaida Bergroth), female lead (Alma Pöysti) and cinematography (Linda Wassberg).
Games People Play and Aalto both won two Jussi awards. Any Day Now received the award for male lead (Shahab Hosseini) as well as the 20,000-euro Nordisk Film Award which is given to a film that uplifts Finnish film culture.
The documentary award went to Lady Time and short film award to The Bouncer. Ladies of Steel and Lost Boys both received one Jussi award each. The audience award was given to One Half of Me.
The lifetime achievement award Betoni-Jussi was handed to filmmaker Pirjo Honkasalo. She is known both for her internationally awarded documentary films (3 Rooms of Melancholia, Mysterion) as well as fiction (Concrete Night, Fire-Eater). Honkasalo was also one of the first female cinematographers in Finland.
The awards gala, typically organized in March, took place on Wednesday, September 15, 2021, in Helsinki. It was broadcast nationally on MTV3. The Finnish national film award Jussi was founded in 1944. The nominees are selected by a committee of film professionals and the members of Filmiaura vote for the winners. Finnish Film Foundation supports the Jussi Awards.
BEST FILM
Tove – producers Aleksi Bardy, Andrea Reuter, Helsinki-filmi
DIRECTOR
Zaida Bergroth – Tove
FEMALE LEAD
Alma Pöysti – Tove
MALE LEAD
Shahab Hosseini – Any Day Now
FEMALE SUPPORTING ACTOR
Saara Pakkasvirta – Ladies of Steel
MALE SUPPORTING ACTOR
Samuli Niittymäki – Games People Play
SCRIPT
Jenni Toivoniemi – Games People Play
CINEMATOGRAPHY
Linda Wassberg – Tove
MUSIC
Sanna Salmenkallio – Aalto
SOUND DESIGN
Arttu Hokkanen – Lost Boys
EDITING
Jussi Rautaniemi – Aalto
SET DESIGN
Catharina Nyqvist Ehrnrooth – Tove
COSTUME DESIGN
Eugen Tamberg – Tove
MAKE-UP DESIGN
Riikka Virtanen – Tove
BEST DOCUMENTARY FILM
Lady Time – director Elina Talvensaari, producers Emilia Haukka, Jussi Rantamäki
BEST SHORT FILM
The Bouncer – director Aleksi Salmenperä