Two Finnish feature films and two shorts to Toronto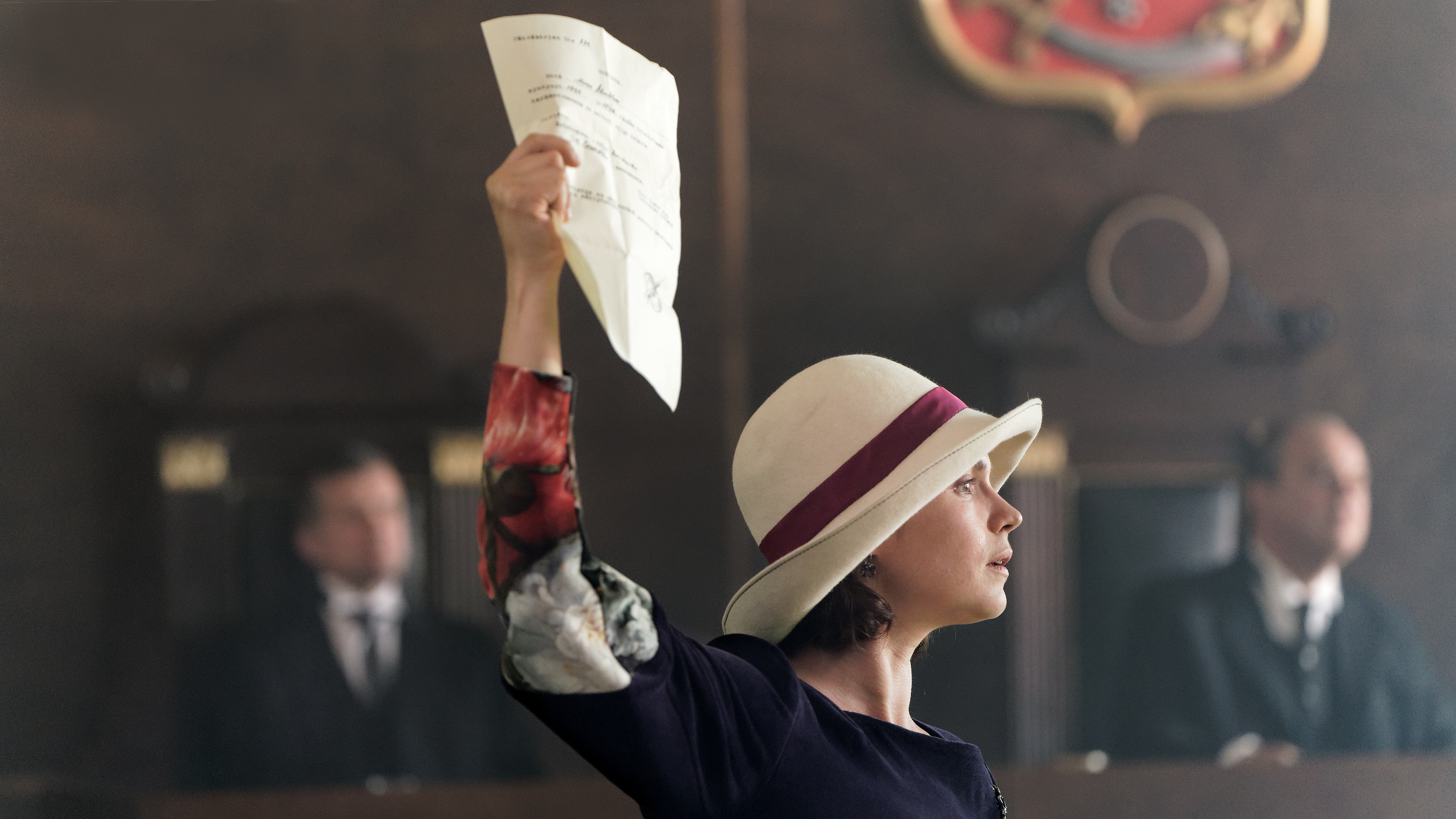 The biggest film festival in North America, Toronto International Film Festival has unveiled its program. Zaida Bergroth's Maria's Paradise will have its world premiere at the festival, in the Contemporary World Cinema section. The film is written by Anna Viitala and Jan Forsström and produced by Daniel Kuitunen and Kaisla Viitala for Komeetta.
Set in the 1920s, the film tells the story of a charismatic cult leader and her faithful follower, the teenaged Salome. "The film also examines how the cult preys on the weak and disadvantaged, largely through the heroine, an orphaned teen who was 'rescued' by Maria and has only known life in the cult. Powerful and timely, given the fact that many of our leaders are increasingly counselled by the most outrageous and divisive religious figures," says Steve Gravestock, TIFF's senior programmer. "The film is directed with intelligence and sophistication by one of Finland's most consistent and intriguing filmmakers."
The production company Komeetta has another film in the program, Are You Hungry? by director Teemu Niukkanen. The comedy short film features a single mother who struggles to connect with her adopted teenage son, who she believes is gay. Niukkanen's previous short film Fucking Bunnies was a festival hit, premiering at Sundance.
Also in the Toronto program are two films which premiered in Cannes earlier this year. Dogs Don't Wear Pants (La Quinzaine des Réalisateurs, Karlovy Vary, Neuchâtel) will be screened in Contemporary World Cinema section. The drama about a man coping with a trauma with the help of a dominatrix is directed by J-P Valkeapää, written by Valkeapää and Juhana Lumme, and produced by Aleksi Bardy and Helen Vinogradov for Helsinki-filmi.
"There are few contemporary filmmakers more exciting right now than J-P Valkeapää, whose films are audacious, surprising and unsettling in all the right ways – not because he depends on shock, but because he designs his films to undermine our preconceptions, viscerally," says Gravestock. "Dogs Don't Wear Pants is both absurdly funny – what's more ridiculous than obsessions and fetishes – and heart-wrenching. Simultaneously funny, harrowing and heart breaking."
The other Finnish short film in the program is All Inclusive, directed by Teemu Nikki, which had its world premiere in the Cannes short film competition. The dark story centers on a man of misfortune whose life is altered by a strange gift. The film was written by Nikki and produced by Jani Pösö for It's Alive Films.
The festival will also screen the Danish-Finnish co-production Love Child. The documentary film is directed by Eva Mulvad and the Finnish co-production company is Made.
Toronto International film festival takes place September 5–15, 2019.
Read more: https://tiff.net/