14 Finnish films in Lübeck's Nordische Filmtage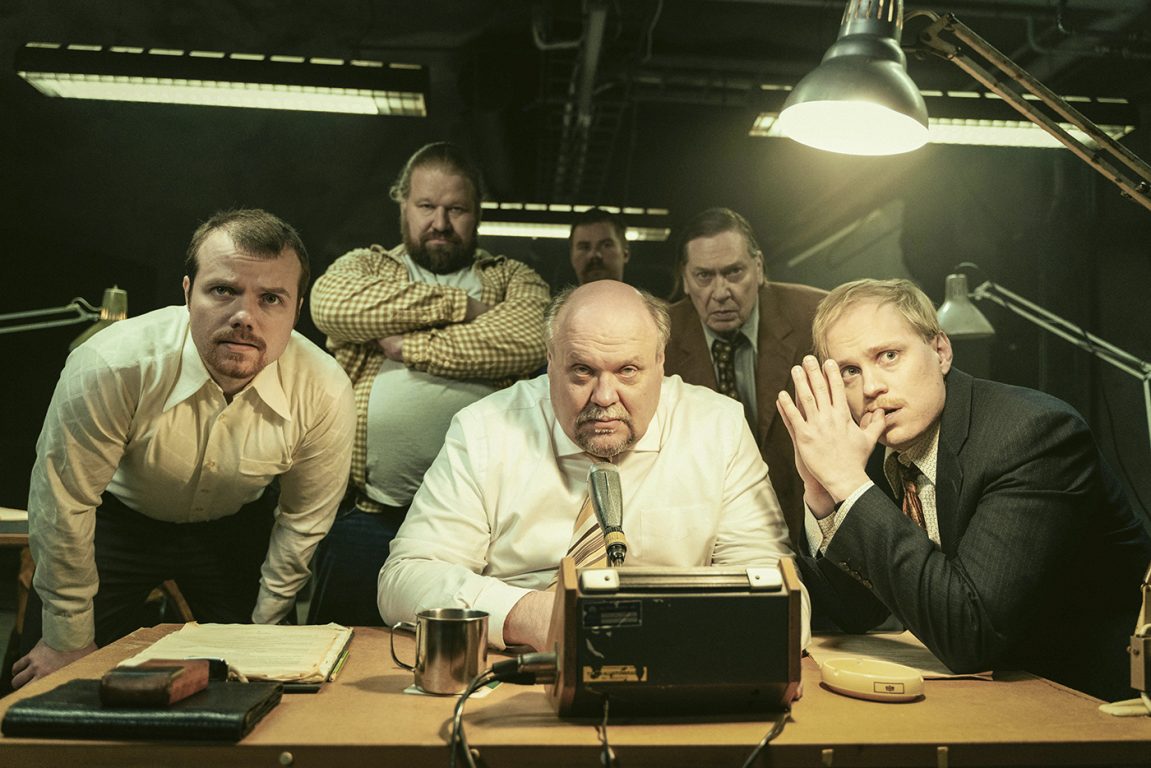 The festival with a focus on Nordic, Baltic and North German films takes place November 1–5, 2023.
Image: Oh no, Lasse falls! / Juhamatti Vahdersalo, Wacky Tie Films.
Nordische Filmtage hands out 65,000 euros worth of awards in different sections. Several festival favorites from Finland are in the program.
Celebrating its international premiere in Lübeck, Oh No, Lasse Falls! is in the short film section. The film is written and directed by Risto-Pekka Blom and produced by Pasi Hakkio and Niina Virtanen for Wacky Tie Films. Set during the Munich Olympics of 1972, the film focuses on a group of men following the historic run of Lasse Virén.
Lübeck's diverse program includes archival screenings. This year, the Retrospective theme is "Forever Young." The program includes two beloved Finnish films about youth by Mikko Niskanen and Tapio Suominen.
Feature films
Family Time, dir. Tia Kouvo / Aamu Film Company
Je'vida, dir. Katja Gauriloff / Oktober
Let the River Flow, dir. Ole Giæver / minority co-production, co-production company Bufo
Paradise Is Burning, dir. Mika Gustafson / minority co-production, co-production company Tuffi Films
Feature documentary films
Homecoming, dir. Suvi West, Anssi Kömi / Vaski Filmi
Lynx Man, dir. Juha Suonpää / Wacky Tie Films
Cinéma Laika, dir. Veljko Vidak / French-Finnish co-production
Short films
House of the Wickedest Man in the Earth, dir. Jan Ijäs / Atalante
Oh no, Lasse falls!, dir. Risto-Pekka Blom / Wacky Tie Films
Prelude, dir. Arman Zafari / Aalto University
Scenic View, dir. Maija Blåfield / Häivekuva
Nuorille
Grounded, dir. Samuli Hahl / BrainyDay Visual
Jasmin's Two Homes, dir. Inka Achté, Hanna Karppinen / napafilms
The Paper, dir. Katariina Haukka / Turku University of Applied Sciences
Sarjat
Estonia, showrunner Miikko Oikkonen / Fisher King
Retrospektiivi
Under Your Skin (Käpy selän alla, 1966), dir. Mikko Niskanen
Right On, Man! (Täältä tullaan, elämä!, 1979), dir. Tapio Suominen