A Finnish feast at Sundance: two feature films and a documentary film in the 2022 program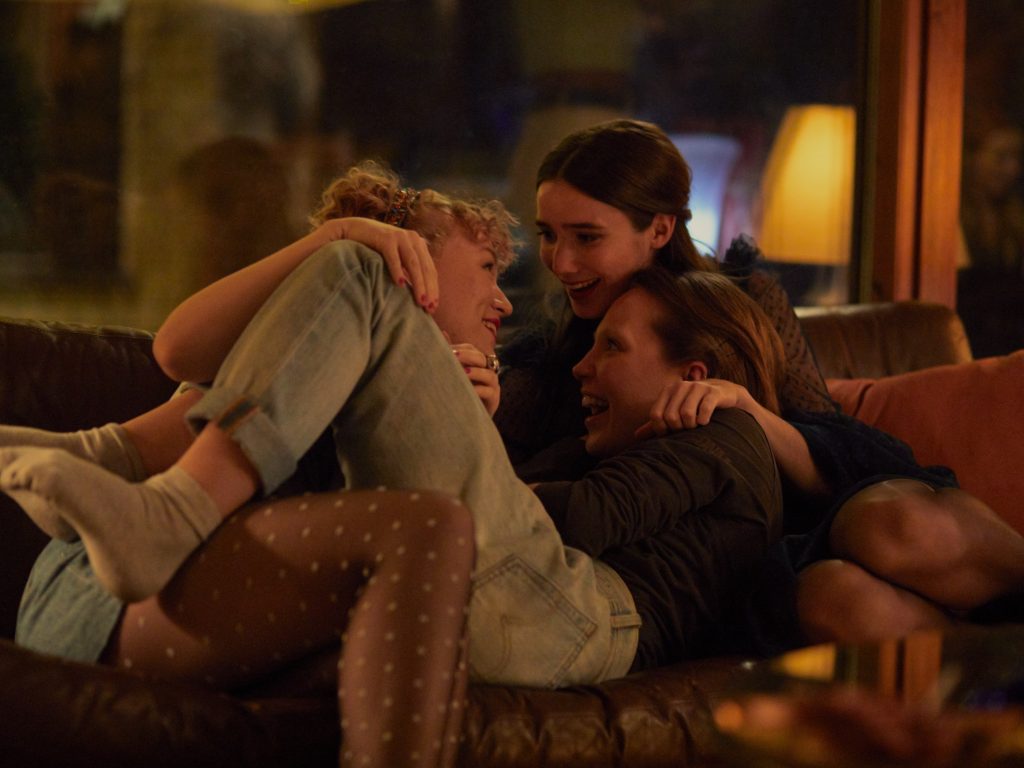 The three films will have their world premiere in Utah in late January, 2022. Two of the films are their directors' first feature-length films.
In World Cinema Dramatic Competition: Girl Picture
For the first time ever, a Finnish feature film will screen in the World Cinema Dramatic Competition. Girl Picture, by Alli Haapasalo, tells about three girls who meet at a party and about the relationships and first love that ensues.
Haapasalo's debut feature was Love and Fury (2016) and she was one of the directors in the Force of Habit project.
Girl Picture is written by Daniela Hakulinen and Ilona Ahti and stars up-and-coming Linnea Leino, Aamu Milonoff and Eleonoora Kauhanen. It is produced by Leila Lyytikäinen and Elina Pohjola for Citizen Jane. The domestic premiere is on April 14, 2022.
In World Cinema Documentary Competition: The Mission
Tania Anderson's feature documentary The Mission will compete in the World Cinema Documentary Competition. The film follows four American teenagers who are on a mission from God in Finland, one of Europe's most secular countries. As they struggle with missing their families and daily rejection, these young "Saints" are pushed beyond their limits, falling deeper into their faith.
Tania Anderson is a Helsinki-based, British-American-Swiss filmmaker and journalist. The Mission is her first feature-length documentary. It is produced by Isabella Karhu and Juho-Pekka Tanskanen for Danish Bear Productions, international sales are handled by Autlook.
In the Midnight section: Hatching
Hatching, the debut feature from Hanna Bergholm, will premiere in the Midnight section of the festival. The horror drama, written by Ilja Rautsi, features a young gymnast girl Tinja, who tries desperately to please her mother, a woman obsessed with presenting the image of a perfect family life. One night, Tinja finds a strange egg, hides it and she keeps it warm. And when it hatches, what emerges is beyond belief.
The film stars Siiri Solalinna, Sophia Heikkilä, Jani Volanen and Reino Nordin. It is produced by Mika Ritalahti for Silva Mysterium, and international sales are handled by Wild Bunch. Hatching premieres in Finland on February 4, 2022.
January 20–30, 2022