Bubble, Nasrin's Voice and The Great Silence win at Finnish Film Affair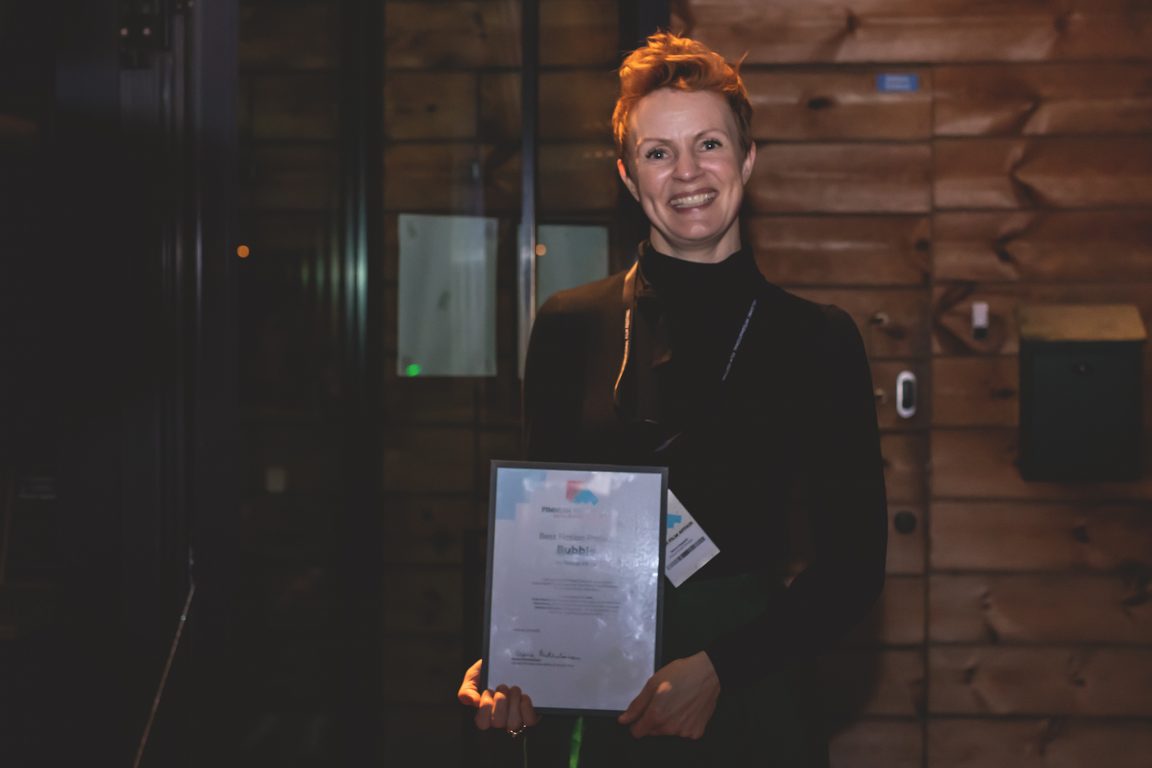 Finnish Film Affair's press release
Finland's largest film industry event Finnish Film Affair finishes celebrating its 10th edition today. Organised both in Helsinki and online, the international event was attended by a total of over 400 guests from 27 countries.
Following from last year's successful hybrid edition, the 10th Finnish Film Affair was organised both in Helsinki and online. The event was attended by over 400 delegates, with 300 of them on-site. "It was fantastic that we were able to bring our colleagues from around the world together again for three days. Many of our guests here in Helsinki commented how this was their first industry event in over a year, and you could sense the tangible joy in every one of our events," Head of Finnish Film Affair & Nordic Flair Maria Pirkkalainen says.
The winner of the event's Best Fiction Project Award was Bubble. Currently in post-production, the dramatic comedy follows a daughter's scheme to reunite her parents by focusing their shared attention on her, until her plans slowly become a little too perilous. The project is directed by Aleksi Salmenperä of A Man's Job and TV series White Wall fame, and is produced by Minna Haapkylä (pictured above) of Rabbit Films. Haapkylä was on-scene at FFA to pitch the project.
The international jury deciding on the winning project consisted of Fulko Kuindersma, Acquisitions Manager at Dutch Features, Nele Paves, Estonian Film Institute's Film Commissioner, and Annina Wettstein, Programmer for Scandinavia and German-speaking territories at International Film Festival Rotterdam. When unanimously deciding on the winner, they noted that "the boldness of this film, and the round mix of humour and drama really caught our attention. It presents a new take on the subject of family relations, and is relatable to both children and parents internationally."
In its 10th anniversary edition, Finnish Film Affair also had the honour of presenting a new award, the Best Nordic Project Award, which went to The Great Silence, produced by Monolit Film (Denmark). Currently in production, The Great Silence is a drama that explores a sibling relationship as they work to overcome a shared history of guilt and shame. The project is directed by Katrine Brocks, and produced by Pernille Tornøe of Monolit Film. The pair pitched remotely at Finnish Film Affair.
When deciding on the winning project, the jury, which also chose the Best Fiction project, noted "We are very happy to support this great, fresh voice from the North. The context of the story is very impactful and you can really see it come alive on the big screens around the world."
Finnish Film Affair's Best Documentary Project Award went to Nasrin's Voice, produced by Image Club. Currently in production and with many details still confidential due to the subject matter, the documentary follows the touching narrative of a young woman who no longer agrees to remain silent. The film is directed by Kaisa Rastimo and produced by Ella Ruohonen, who were both pitching on-scene at FFA.
"The cause is very important and there's an urgency to the untold story. This female-led documentary draws your attention and will resonate with international audiences" noted the jury, which consisted of Kevin Chan, Head of Acquisitions at MUBI, Will Tizard, the CEE Correspondent of Variety, and Elaine Wong, Content Partnerships Manager at Viveport, HTC VIVE.
Sponsored by Finnish Film Foundation, Konstsamfundet and AVEK respectively, each award is worth 3,000€ which will go towards the project's international marketing.
Some of the other projects that drummed up considerable attention in international meetings were The Beast Friend and Light Light Light, Nordic Selection's Thomas in the Multiverse, as well as the documentary Lynx Man.The event has already scheduled over 200 meetings for its projects, with many more to come. The pitching showcase will be viewable for two more weeks on the event's online platform for delegates accredited to the event.