Facts & Figures 2020 released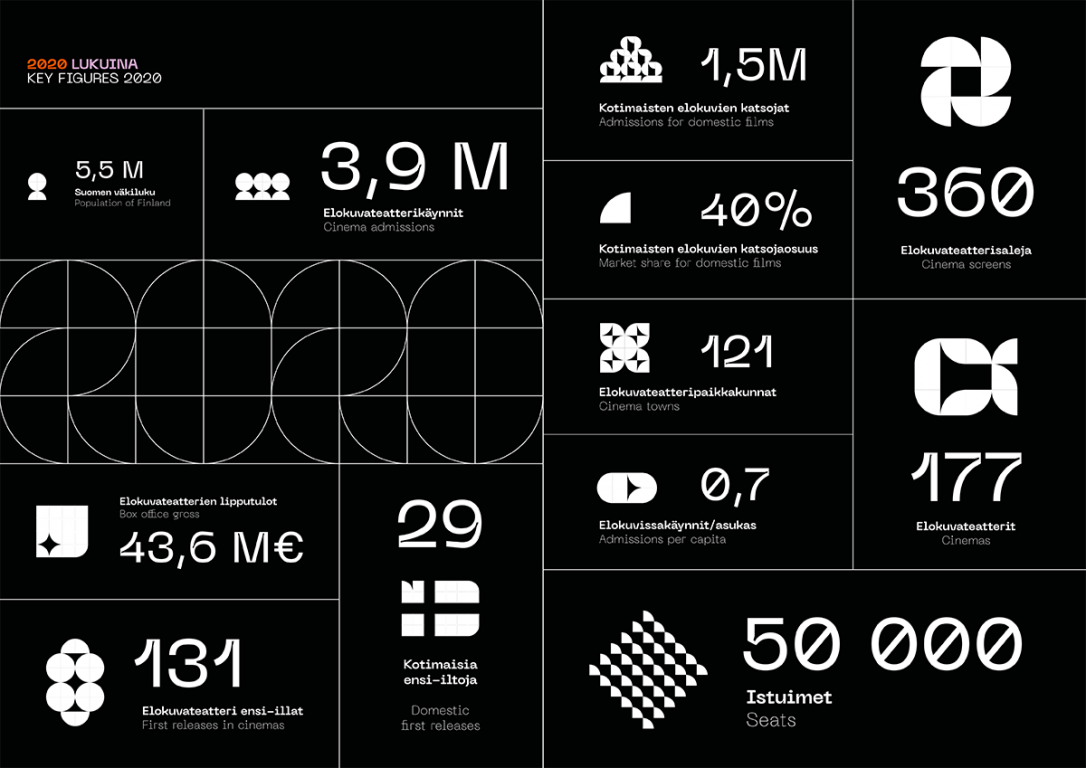 The safety measures put in place because of the coronavirus pandemic made 2020 a very atypical year at Finnish cinemas. All cinemas were closed mid-March for approximately three months. The rest of the year, cinemas operated with limited occupancy until most of them were fully closed again at the end of the year.
Cinema admissions and sales dropped 54% compared with 2019. The number of new releases also dropped as premieres were postponed or moved online. Most domestic films still made their release date and even surpassed the total domestic admissions of 2019.
Facts & Figures 2020 includes statistics on the support granted by the Finnish Film Foundation, gender equality in the Foundation's subsidies, film production, distribution and festivals.
Download Facts & Figures 2020 (pdf)
NB! The publication was updated on Aug 26, 2021.