Finnish Film Foundation hands out 4,5 million euros of production support in June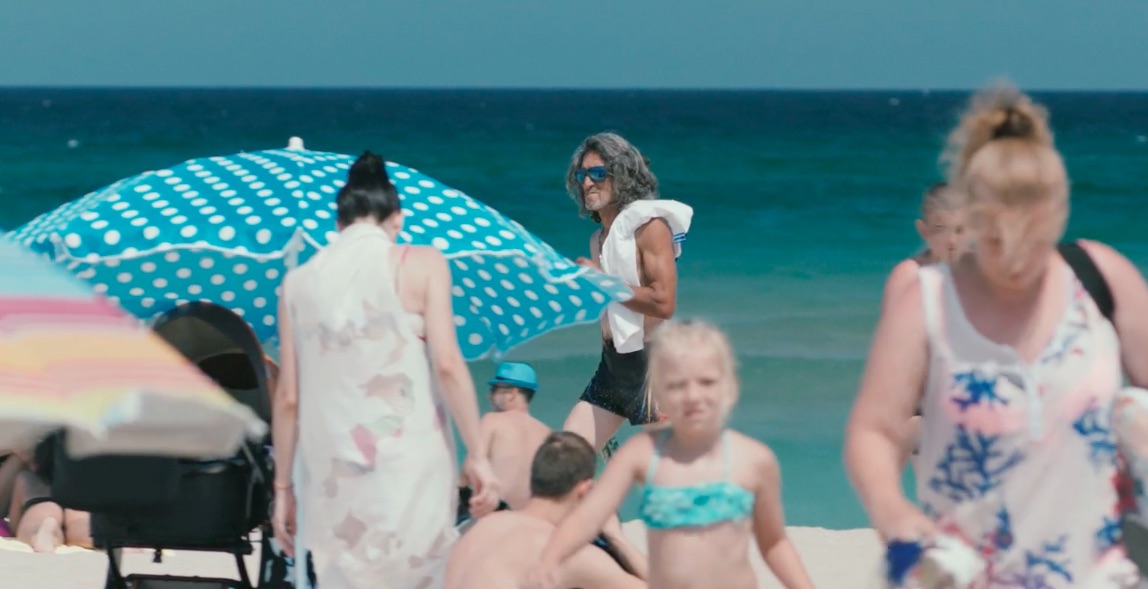 New films from Selma Vilhunen, JP Valkeapää, Jalmari Helander and Tonislav Hristov are in the works.
20 new films received production support from the Finnish Film Foundation in June. Out of the eight feature films supported, four are international co-productions with a minority Finnish share.
Seven documentaries were supported, one of them a minority co-production, as was one the four short films supported.
Image: The Last of the Seagulls / Making Movies
Feature films
Black Angel (Musta enkeli)
Director & screenwriter: Sami Laitinen
Producer: Klaus Heydemann
Production company: Inland Film Company
Support sum: 662 000 €
Dandelion Nectar
international minority co-production
Director & screenwriter: Anna Kuznetsova
Finnish co-producer: Jussi Rantamäki
Finnish co-production company: Aamu Film Company
Support sum: 110 000 €
Four Little Adults (Neljä pientä aikuista)
Director & screenwriter: Selma Vilhunen
Producers: Elli Toivoniemi, Venla Hellstedt
Production company: Tuffi Films
Support sum: 800 000 €
Hit Big (Hetki lyö)
Director & screenwriter: JP Valkeapää
Producers: Daniel Kuitunen
Production company: Komeetta
Support sum: 800 000 €
The Invisible Fight
international minority co-production
Director & screenwriter: Rainer Sarnet
Finnish co-producers: Helen Vinogradov, Aleksi Bardy
Finnish co-production company: Helsinki-filmi
Support sum: 150 000 €
Sisters
international minority co-production
Director: Mika Gustafson
Screenwriters: Mika Gustafson, Alexander Öhrstrand
Finnish co-producers: Venla Hellstedt, Elli Toivoniemi
Finnish co-production company: Tuffi Films
Support sum: 150 000 €
Sisu
Director & screenwriter: Jalmari Helander
Producer: Petri Jokiranta
Production company: Freezing Point
Support sum: 955 000 €
Superposition
international minority co-production
Director: Karoline Lyngbye
Screenwriter: Mikkel Beck Sörensen
Finnish co-producer: Leila Lyytikäinen
Finnish co-production company: Citizen Jane Productions
Support sum: 160 000 €
Documentaries
Knockout (Tyrmäys)
Directors & screenwriters: Lauri Anssi Moilanen, Olli Vuokko
Producers: Juho-Pekka Tanskanen, Isabella Karhu
Production company: Danish Bear
Support sum: 125 000 €
The Last of the Seagulls
Director: Tonislav Hristov
Screenwriters: Tonislav Hristov, Kaarle Aho
Producer: Kaarle Aho
Production company: Making Movies
Support sum: 120 000 €
Nasrin's Voice
Director, screenwriter & producer: Kaisa Rastimo
Production company: Image Club
Support sum: 145 000 €
The New Greatness
international minority co-production
Director: Anna Shishova-Bogolubova
Screenwriters: Anna Shishova-Bogolubova, Iikka Vehkalahti
Finnish co-producer: Iikka Vehkalahti
Production company: IV Films
Support sum: 18 000 €
Rap and Reindeer (Utsjoen räppäri)
Director & screenwriter: Petteri Saario
Producers: Petteri Saario, Tiina Saario
Production company: DocArt
Support sum: 105 000 €
Silenced Family Stories (Vaietut perhetarinat)
Director & screenwriter: Catarina Diehl
Producers: Tommi Seitajoki
Production company: Impressio Films
Support sum: 40 000 €
Wind Blow Me Away (Boso mu ruovttoluotta)
Director & screenwriter: Sunna Nousuniemi
Producers: Joonas Berghäll, Satu Majava
Production company: Oktober
Support sum: 18 000 €
Short films
Don't Ever Change Dear (Ändra dig aldrig)
Director, screenwriter & producer: Viktor Granö
Production company: Ljud och bild
Support sum: 34 000 €
LeinoMeetsOrc
Director & screenwriter: Seppo Renvall
Producer: Satu Alhojärvi
Production company: Ex-Professo Arts Management
Support sum: 17 000 €
Palvelus
Director & screenwriter: Mikko Mäkelä
Producer: Marja Pihlaja
Production company: Tekele
Support sum: 55 000 €
Tuulikki
Director & screenwriter: Teemu Nikki
Producers: Aino Suvanto, Teemu Nikki
Production company: It's Alive Films
Support sum: 30 000 €
The Tyrant
international minority co-production
Director: Eirik Svensson
Screenwriters: Kristin Jess Rodin, Eirik Svensson
Finnish co-producer: Jussi Rantamäki
Finnish co-production company: Aamu Film Company
Support sum: 14 000 €