Finnish projects in New Nordic Films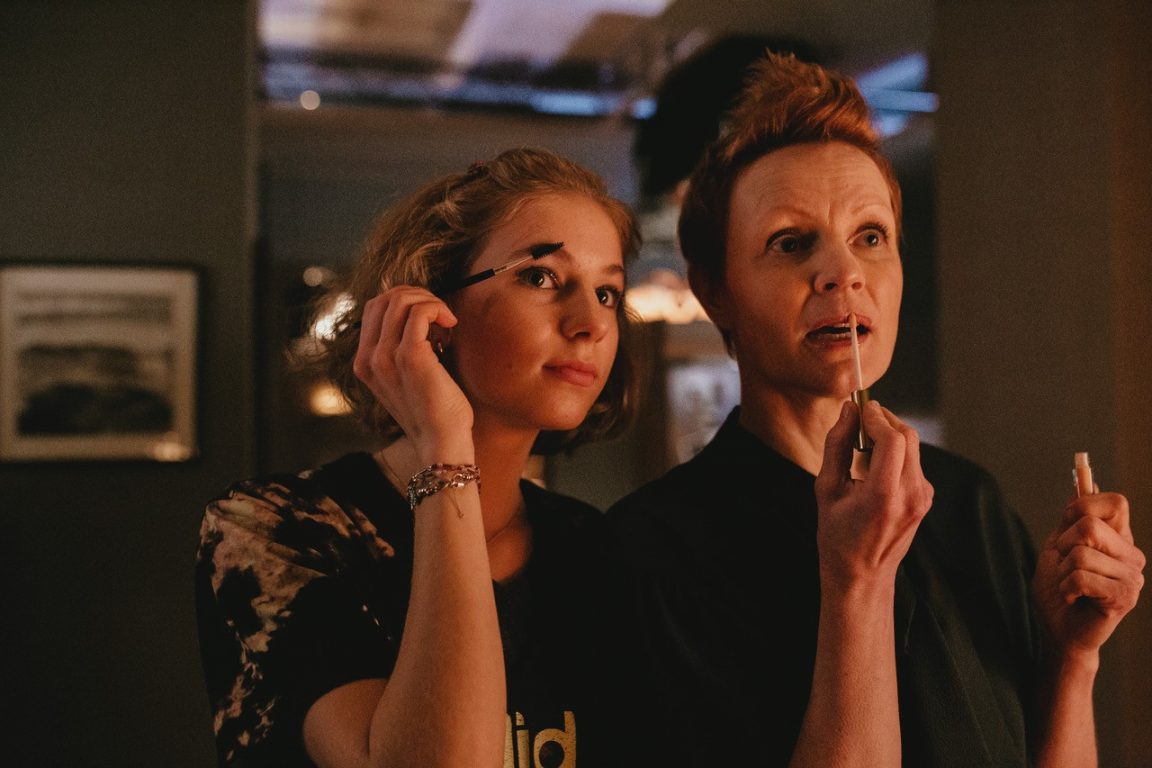 Compartment no. 6 is the opening film of this year's New Nordic Films, taking place August 24–27 in Haugesund, Norway.
Image: Bubble / Rabbit Films
Several Finnish productions will be pitched at the market.
Works in Progress
Bubble
film in catalogue
Directed by Aleksi Salmenperä (Void, White Wall)
Production company: Rabbit Films
16-year old Eveliina's life derails when she sees her mother passionately kissing a woman. Eveliina tries to sabotage the affair at all costs to get her parents to fall in love again – or at least stay together.
The Good Driver
film in catalogue
Directed by Tonislav Hristov (The Good Postman, The Magic Life of V)
Production company: Making Movies
While trying to make up for his mistakes and show his wife and son that he's a changed man, Ivan, a Bulgarian taxi driver, understands that there are many ways to prove one's worth.
The Mushroom Trip
Directed by JP Siili (Hotel Swan Helsinki, My Brother's Keeper)
Production company: Aurora Studios
Best friends PJ and Jami rent an island cottage to retreat on, obsessed by a quest to become better persons. Frustrated by constant failures and setbacks, the men end up blaming each other.
Omerta 6/12
film in catalogue
Directed by Aku Louhimies (Rebellion,The Unknown Soldier)
Production company: Cinematic Inc
Finland's Independence Day celebration is crudely interrupted by an attack on the Presidential Residence. Security service officer Max Tanner must make bold decisions to figure out who is behind the attack.
The Wait
film in catalogue
Directed by Aku Louhimies (Rebellion,The Unknown Soldier)
Production company: Backmann & Hoderoff
Elli is secluded in the Finnish archipelago married to the local pastor. Her daily bucolic existence suddenly is disrupted as her past love visits during the Covid lockdown.
Nordic Co-Production Market
Four Little Adults
By Selma Vilhunen (Stupid Young Heart, Little Wing)
Production company: Tuffi Films
When Juulia finds out Matias, her husband of 19 years, has had a year-long relationship with Hanna, she collapses. To save her marriage, Juulia decides that they start a polyamorous relationship.
Je'Vida
By Katja Gauriloff (Baby Jane, Canned Dreams)
Production company: Oktober
Je'Vida is the first film spoken in Skolt Sámi, that tells the story of a woman who faces immense pressure to forsake her Sámi origins. The story is structured in three different time periods of her life.
Missile
By Miia Tervo (Aurora)
Production company: Komeetta
Set in the 1980s, Missile is a story of Niina who drifts into the middle of an international crisis in Inari when the Soviet Union shoots a missile across the Finnish border.
Stormskerry Maija
By Tiina Lymi (Lapland Odyssey 3, Happier Times Grump)
Production company: Solar Films
Maija, a thinker, chained down by religion, is married off to Janne, a fisherman. They move to a remote island. A war breaks out, and Janne flees.
New Nordic Films' catalogue (PDF)