International premiere for The Grump: In Search of an Escort in Hamburg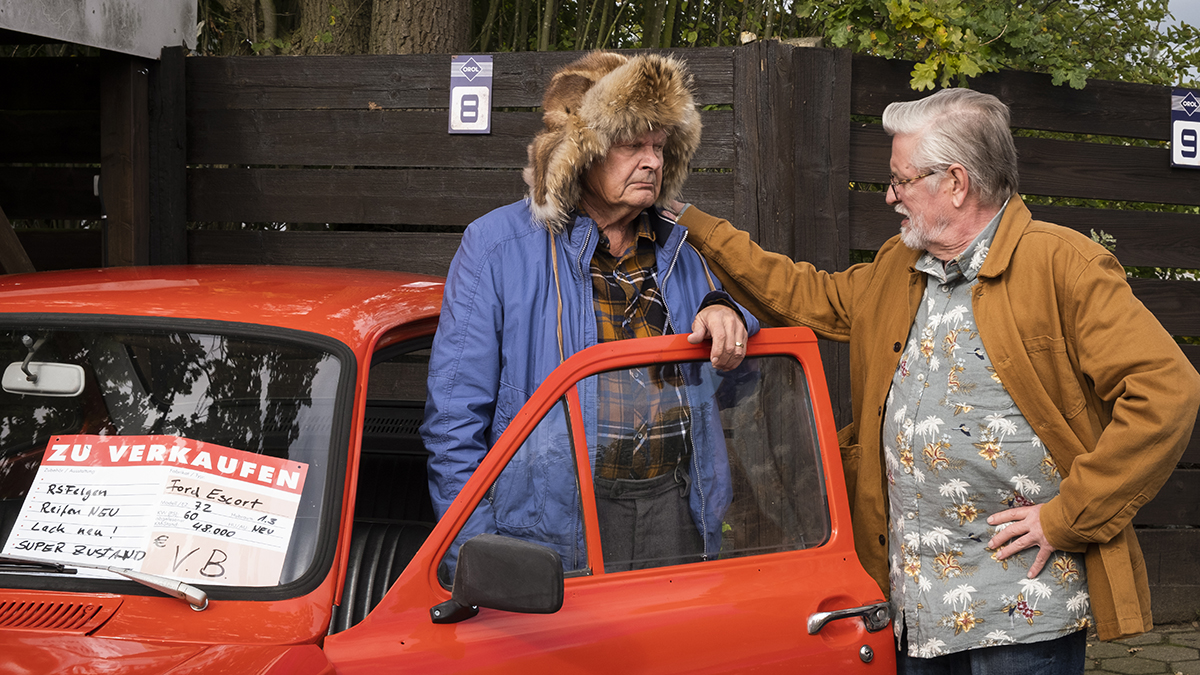 The Woodcutter Story and Heartbeast are also in the festival program.
Image: Solar Films / Christine Schroeder
The Grump: In Search of an Escort, directed by Mika Kaurismäki, will have its international premiere on October 1 in Filmfest Hamburg. The Finnish-German co-production sees The Grump, played by Heikki Kinnunen, travel to Germany to buy a car. There he meets his long lost brother.
The third Grump film, written by Daniela Hakulinen and Tuomas Kyrö, is produced by Solar Films. The light-hearted drama premiered in Finland on September 9, and with over 105,000 admissions already, it is currently the number one domestic film in the box office.
The Woodcutter Story, by Mikko Myllylahti, and Heartbeast, by Aino Suni, are also in the Filmfest Hamburg program. The former premiered in La Semaine de la Critique in Cannes in May, and the latter had its premiere in early 2022 in Göteborg Film Festival. Their domestic release dates are later this fall.
Boy From Heaven, a minority co-production supported by the Finnish Film Foundation, was also selected in the program. The thriller directed by Tarik Saleh is Sweden's bid for the Oscars. Its Finnish co-production company is Bufo.