The Gravedigger's Wife, by Khadar Ayderus Ahmed, selected to Semaine de la Critique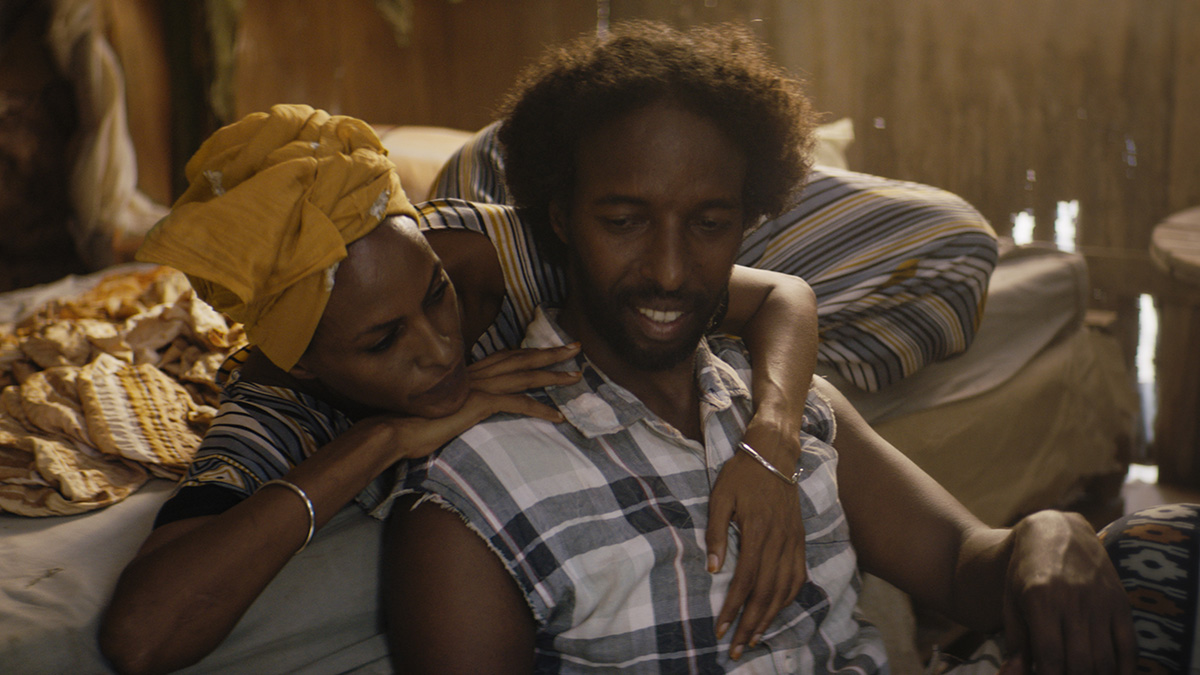 The drama film produced by Bufo was shot in Djibouti, East Africa.
Image: Arttu Peltomaa / Bufo 2021
Written and directed by the Finnish filmmaker Khadar Ayderus Ahmed, The Gravedigger's Wife will be the first Finnish feature film selected to Cannes Critics' Week, Semaine de la Critique. It is also the first Finnish feature film shot entirely in Africa and spoken in Somali.
The Gravedigger's Wife is the story of a family that, in times of misfortune, have to push themselves to the limits in order to find enough strength to be able to re-unite. Middle-aged Guled, a struggling gravedigger, is working hard in order to reunite his family and save his chronically ill wife Nasra.
The leading roles are played by Omar Abdi from Helsinki, Finland, Yasmin Warsame, a Canadian actor known also as a model, and Kadar Abdoul-Aziz Ibrahim, a promising young actor from Djibouti. The Finnish crew include cinematographer Arttu Peltomaa, costume designer Anu Gould, set designer Antti Nikkinen and sound designer Karri Niinivaara.
The film is produced by Misha Jaari, Mark Lwoff and Risto Nikkilä for Bufo, distributed domestically by B-Plan Distribution and sold internationally by Orange Studio. The Gravedigger's Wife was developed in the Cannes' Cinéfondation programme and it won post-production awards at the Marrakech festival in 2019.
The Gravedigger's Wife is already the third feature film supported by the Finnish Film Foundation selected to Cannes this year. Compartment no. 6, by Juho Kuosmanen, is in Competition and the Finnish minority co-production The Innocents, by the Norwegian filmmaker Eskil Vogt, is in Un Certain Regard.
60th La Semaine de la Critique takes place during Festival de Cannes, July 7–15, 2021. The jury is lead this year by the Romanian filmmaker Cristian Mungiu.