Tove is the Finnish contender for the Oscars race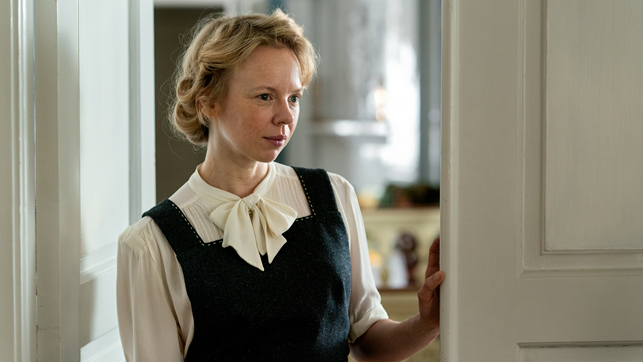 The Finnish jury has selected Tove as Finland's contender for the Best International Feature Oscar. The film is directed by Zaida Bergroth, written by Eeva Putro and produced by Aleksi Bardy and Andrea Reuter for Helsinki-filmi.
Spoken in Swedish and set in post-war Helsinki, the film tells the story of Tove Jansson, one of Finland's most beloved artists and authors, known internationally for her Moomin characters. The films depicts Tove as an unconventional free spirit, on the brink of artistic success, who was in an open relationship with a married politician and a female theatre director.
The Finnish jury, complimenting the film's narrative and acting, said that Tove tells a universal story about looking and finding love and about the passion of making art.
The film premiered domestically in October and has already over 136 000 admissions. It was also in the TIFF Industry Selects list earlier this fall. Its international sales is handled by LevelK. This is the first time Zaida Bergroth's film has been named as the Finnish Oscar candidate.
Academy of Motion Picture Arts and Sciences (AMPAS) is responsible for the official criteria for the Best International Feature Oscar (formerly known as the Best Foreign Language Oscar). Each country may nominate one film annually. Films eligible for the next award must have had their domestic theatrical release between October 1, 2019, and December 31, 2020.
Due to the pandemic, the awards gala was postponed to April 25, 2021. The shortlists will be announced on February 9, 2021, and the nominations on March 15, 2021.