12 films received production support in March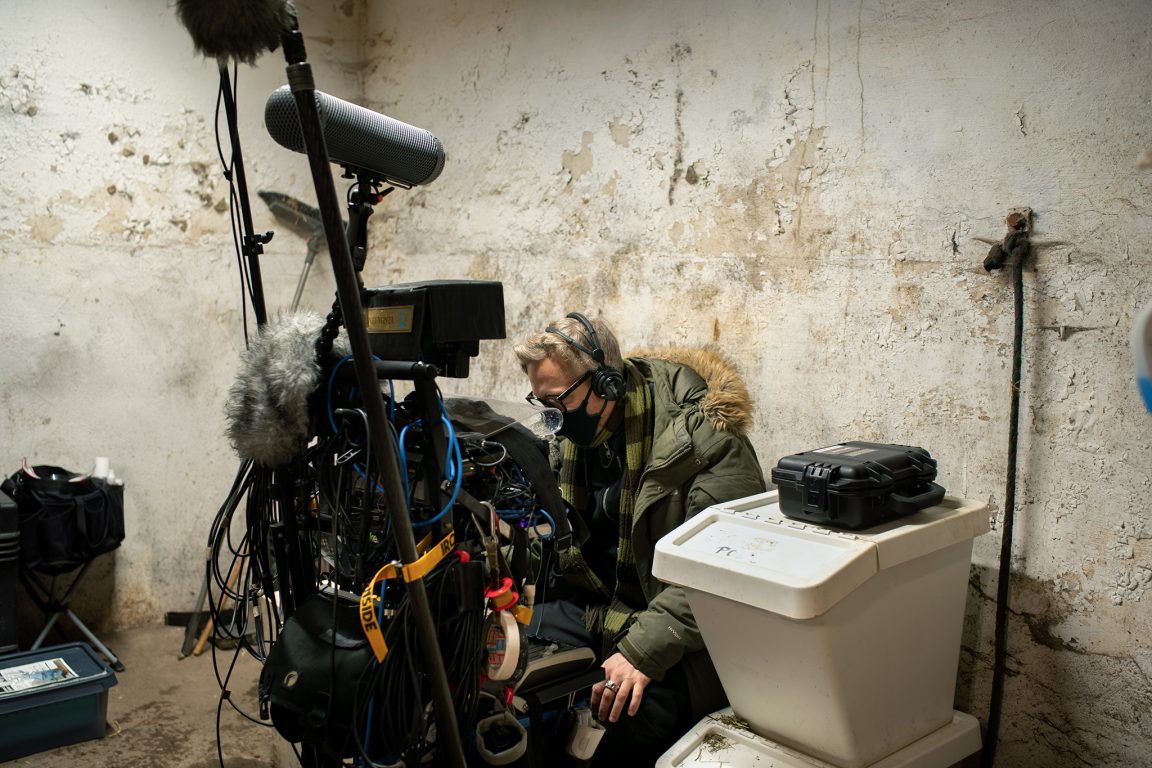 Seven feature films, three documentary films and two short films received close to 4,2 million euros in production support.
Image: Sami Kuokkanen
Four of the feature films were granted support in the 50/50 production support scheme which is aimed at productions with high audience appeal. Recently nominated for European Comedy 2020 at the European Film Awards, Pamela Tola will direct her third film Something Blue. Mika Kaurismäki is to helm the third Grump film and Juha Wuolijoki the fourth film in the Lapland Odyssey saga. Markku Pölönen will take on Hamsters.
Filmmaker Anna Eriksson, whose debut film M premiered in Venice, received support for the scifi art film W. Already selling internationally, The Twin, a horror film by Taneli Mustonen also received support, as well as a new film from Aleksi Salmenperä titled Bubble.
All supported projects
Feature films
Bubble (Kupla)
Director: Aleksi Salmenperä
Screenwriters: Aleksi Salmenperä, Reeta Ruotsalainen
Producer: Minna Haapkylä
Production company: Rabbit Films
Support sum: 800 000 €
The Grump 3 (Mielensäpahoittaja Eskorttia etsimässä)
Director: Mika Kaurismäki
Screenwriters: Daniela Hakulinen, Tuomas Kyrö
Producers: Jukka Helle, Markus Selin, Hanna Virolainen
Production company: Solar Films
Support sum: 770 000 €
Hamsters (Hamsterit)
Director: Markku Pölönen
Screenwriters: Markku Pölönen, Paula Vesala
Producers: Hanna Kauppi, Marko Röhr
Production company: MRP Matila Röhr Productions
Support sum: 680 000 €
Lapland Odyssey 4 (Napapiirin sankarit 4)
Director: Juha Wuolijoki
Screenwriter: Pekko Pesonen
Producers: Olli Haikka, Marko Talli
Production company: Yellow Film & TV
Support sum: 700 000 €
Something Blue (Merivuokot)
Director: Pamela Tola
Screenwriter: Sussu Laaksonen
Producer: Aleksi Bardy
Production company: Helsinki-filmi
Support sum: 650 000 €
The Twin
Director: Taneli Mustonen
Screenwriters: Taneli Mustonen, Aleksi Hyvärinen
Producer: Aleksi Hyvärinen
Production company: Don Films
Support sum: 200 000 €
W
Director & screenwriter: Anna Eriksson
Producer: Matti Pyykkö
Production company: Ihode Management
Support sum: 179 000 €
Documentaries
Claes Andersson – When You Least Expect Happens What Happens (Claes Andersson – Kun vähiten aavistat tapahtuu mitä tapahtuu)
Director: Pentti Kasurinen
Screenwriters: Pentti Kasurinen, Kari Elovuori
Producers: Pentti Kasurinen, Tuuli Vuorinen-Oras
Production company: BenCine
Support sum: 20 000 €
The Night My Brother Disappeared (Natten då min bror försvann)
Director: Anna Blom
Producer: Tommi Seitajoki
Production company: Impressio Films
Support sum: 8000 €
Resistant (Nimetön Antisotaelokuva)
Director & screenwriter: Ville Suhonen
Producers: Satu Majava, Joonas Berghäll
Production company: Oktober
Support sum: 121 000 €
Short films
Grasshopper
Director & screenwriter: Jussi Eerola
Producers: Jussi Eerola, Mika Taanila
Production company: Testifilmi
Support sum: 20 000 €
Spiral (Kierre)
Directors: Salla Sorri, Eva-Maria Koskinen
Screenwriter: Eva-Maria Koskinen
Producer: Paria Eskandari
Production company: Aamu Film Company
Support sum: 47 000 €