Awards to Finnish films from Annecy and Transsilvania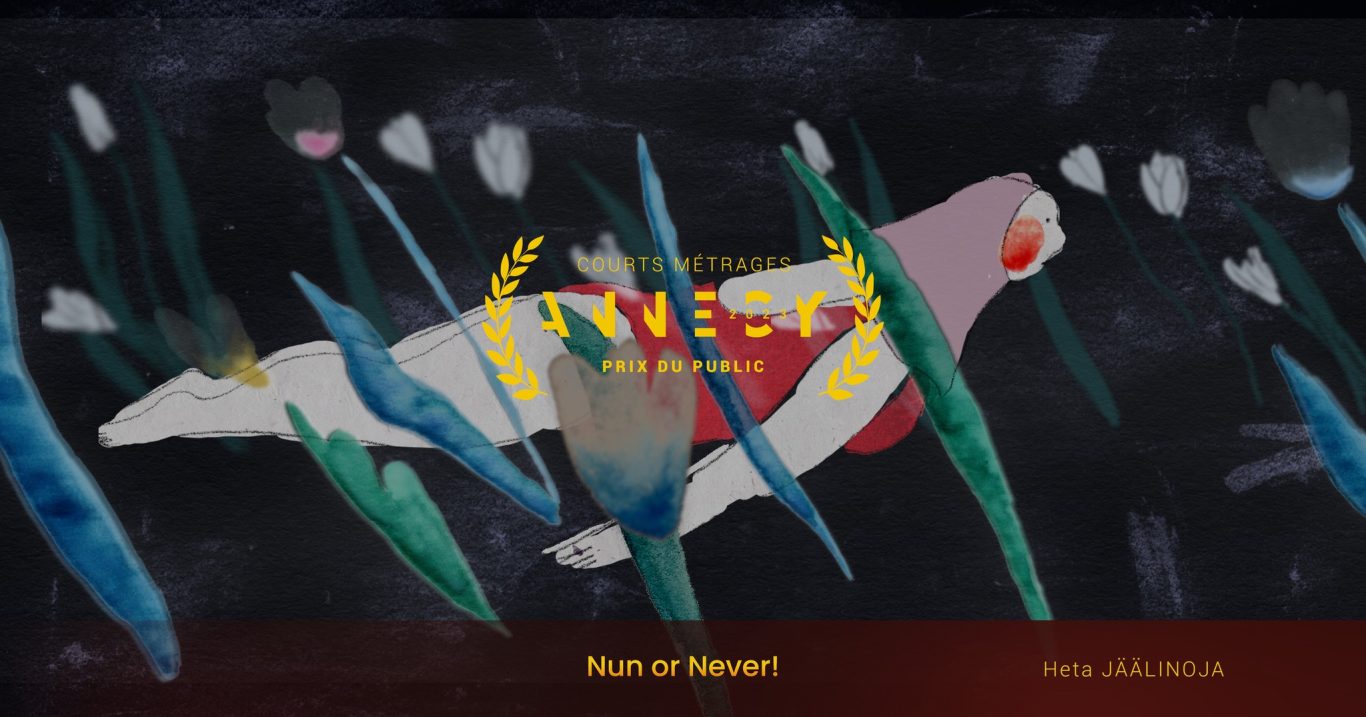 Finnish films fared well in international festivals in June.
Annecy Festival, the most notable animation film event internationally, finished last weekend. Nun or Never!, written and directed by Heta Jäälinoja, received the France TV Prize and the audience award in the short film section. The film is set in a nunnery where the harmony breaks when one nun finds a man in the garden. The film is produced by Jani Lehto for Böhle Studios.
Transsilvania International Film Festival in Romania also ended last weekend. Tia Kouvo received the Special Jury Prize for her debut film Family Time. The prize, sponsored by Cemacon, is worth 1,500 euros. The jury complimented the relationship dynamics and the dry humour of the film. Family Time is produced by Jussi Rantamäki and Emilia Haukka for Aamu Film Company. It premieres domestically in November.
The festival in Cluj-Napoca featured a Nordic focus programme which included five other newer films from Finland as well as a classic drama.