Compartment no. 6 awarded twice in Göteborg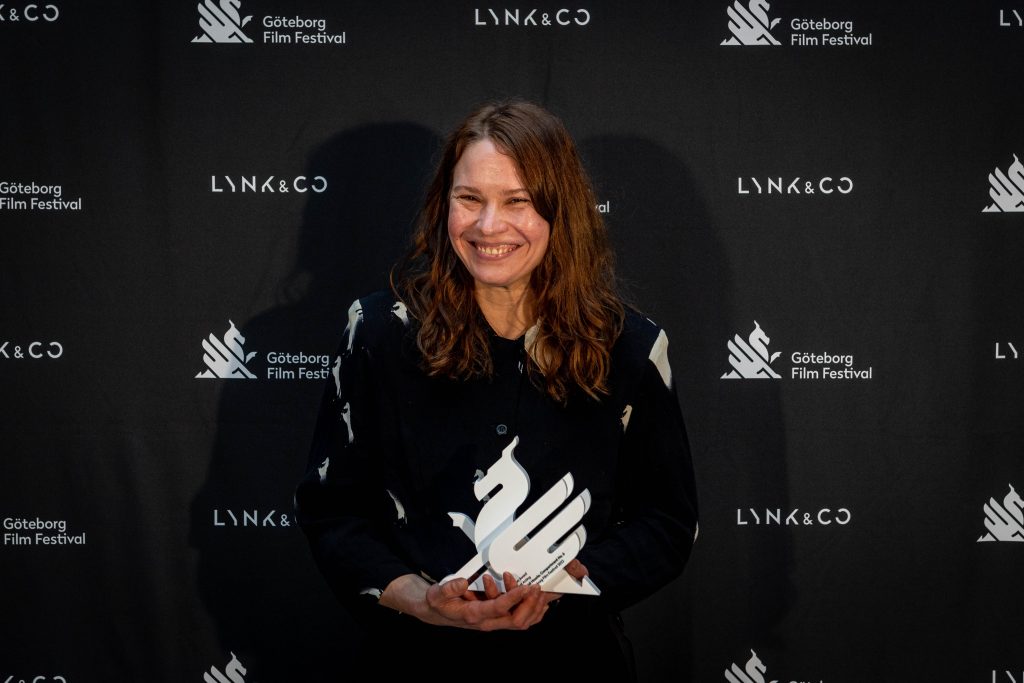 The Swedish festival handed out its Dragon Awards on Saturday, February 5, 2022.
Image: Göteborg Film Festival
Seidi Haarla received the Best Acting Award for her role in Compartment no. 6. The jury wrote:
"The winner of the best acting award literally vibrated out of the screen and into our hearts. Creating an intimate performance that takes us on a journey of identity, love and belonging. With great courage conveying what it means to be lost within ourselves, but at the same time staying fearless and curious of the world."
The film, directed by Juho Kuosmanen, also received the FIPRESCI Award from the international federation of film critics for "its compelling blend of epic road movie and melodrama, while still retaining an intimate scale; its delicate character work that goes beyond appearances; and its commitment to controversial and unexpected choices."

Two minority co-productions supported by the Finnish Film Foundation received awards: A House Made of Splinters, Simon Lereng Wilmont, won the Best Nordic Documentary Award, and The Innocents, by Eskil Vogt, won the Audience Award. The former was co-produced by Sami Jahnukainen (Donkey Hotel) and the latter by Mark Lwoff and Misha Jaari (Bufo).
The Dragon Award for Best Nordic Film went to the Danish drama As in Heaven by Tea Lindeburg.