Facts & Figures 2021 now out!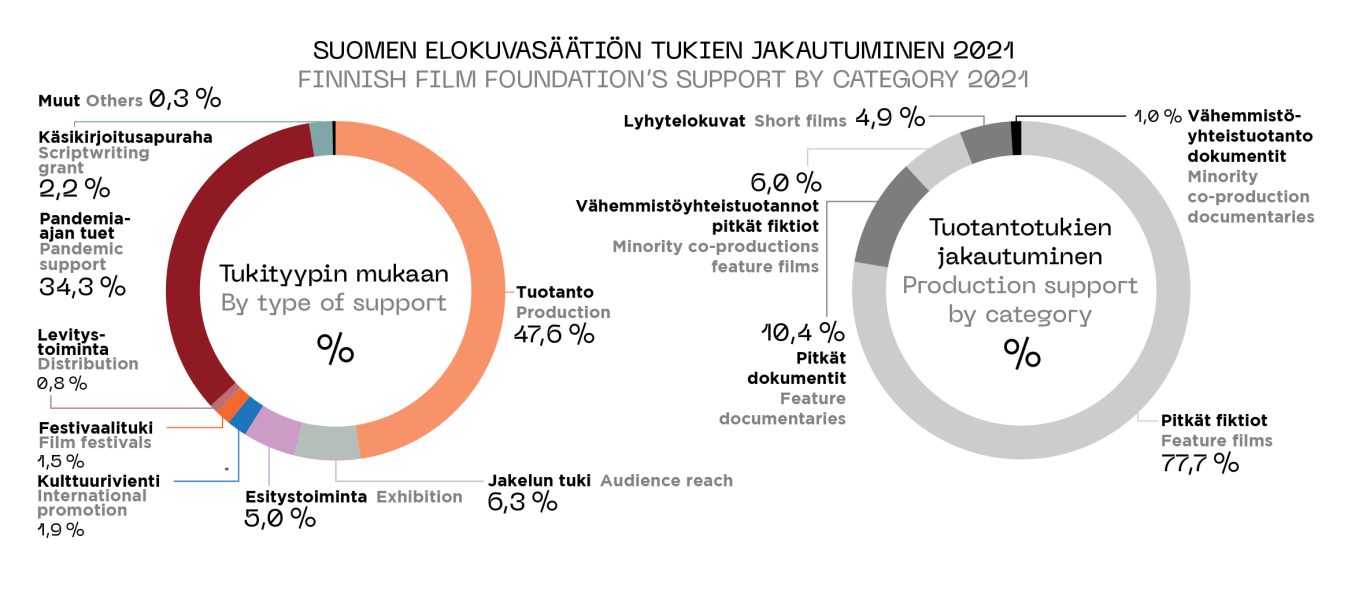 Facts & Figures 2021 includes statistics on the support granted by the Finnish Film Foundation, gender equality in the Foundation's subsidies, film production, distribution and festivals.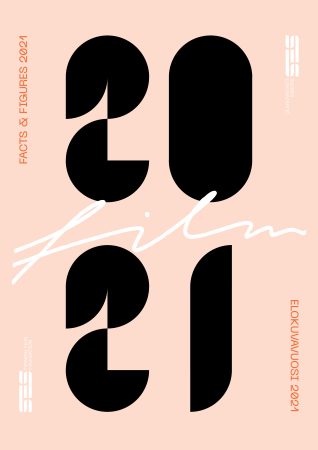 Finnish Film Foundation granted 36.2 million euros in funding in 2021. Over a third, 12.5 million euros, were pandemic subsidies. International distribution support was launched as a new support form.
The gender statistics show that both the scriptwriting grants and production support were divided very evenly to projects by male and female filmmakers. Domestic cinema releases were, however, dominated by films directed by men.
There were heavy pandemic restrictions on cinemas throughout the year which is reflected in the admissions numbers. The total cinema admissions were 3.4 million which is the lowest number from the era that the admissions statistics cover.
This year, we have included in the publication a geographical look at cinemas, admissions and local box office hits around the country.