Fallen Leaves received the Prix du jury in Cannes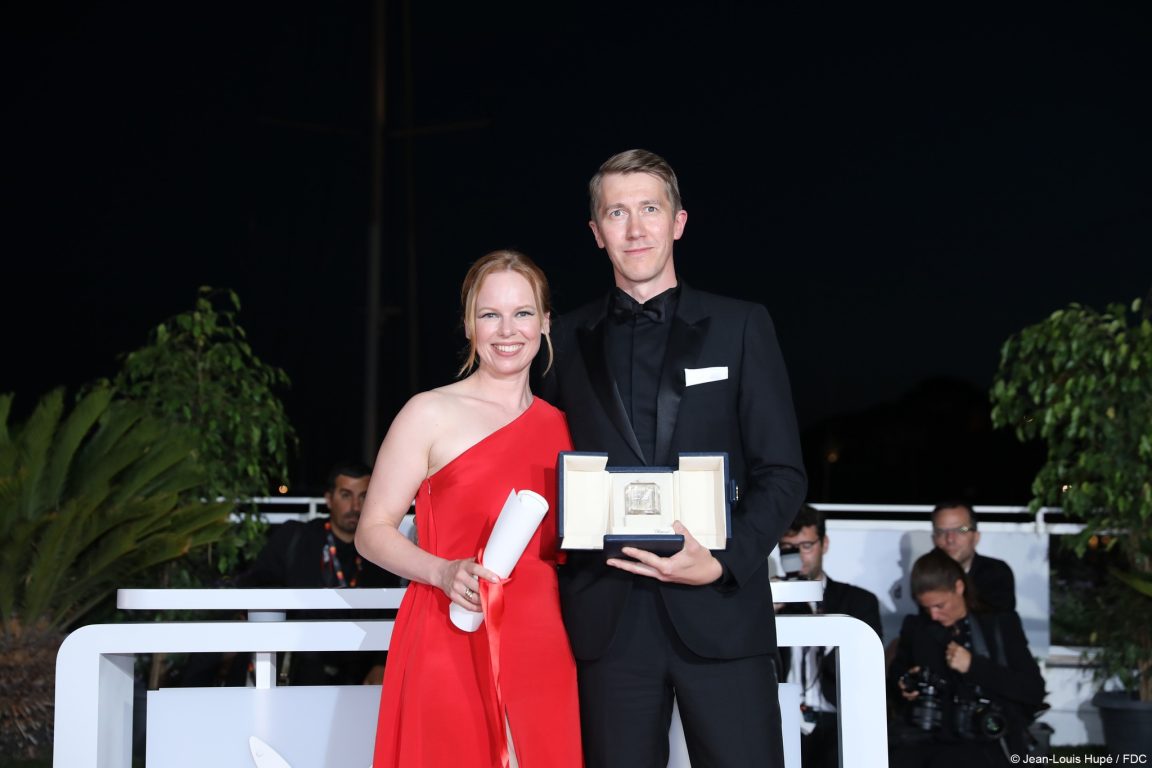 Aki Kaurismäki's 20th feature film got great reviews during its world premiere in Festival de Cannes.
Image: Alma Pöysti and Jussi Vatanen after the award ceremony. Photo by Jean-Louis Hupé / Festival de Cannes.
Fallen Leaves, by Aki Kaurismäki, was awarded the Prix du jury of Festival de Cannes on Saturday, May 27, 2023. Stars of the film, Alma Pöysti and Jussi Vatanen were present to receive the award on behalf of Kaurismäki.
The film premiered on Monday, May 22, to an enthusiastic audience. The film topped the Screen Daily's jury grid, with an average on 3.2 (out of 4).
Theatrical and distribution rights were sold to several territories already before the festival, and during Cannes, Mubi acquired the rights to North and South America, the UK and Ireland.
Fallen Leaves is produced by Aki Kaurismäki for Sputnik and Misha Jaari and Mark Lwoff for Bufo. International sales are handled by The Match Factory. The domestic premiere is on September 15
See a list of all awarded films: