Finnish documentary films get a spotlight in Doclisboa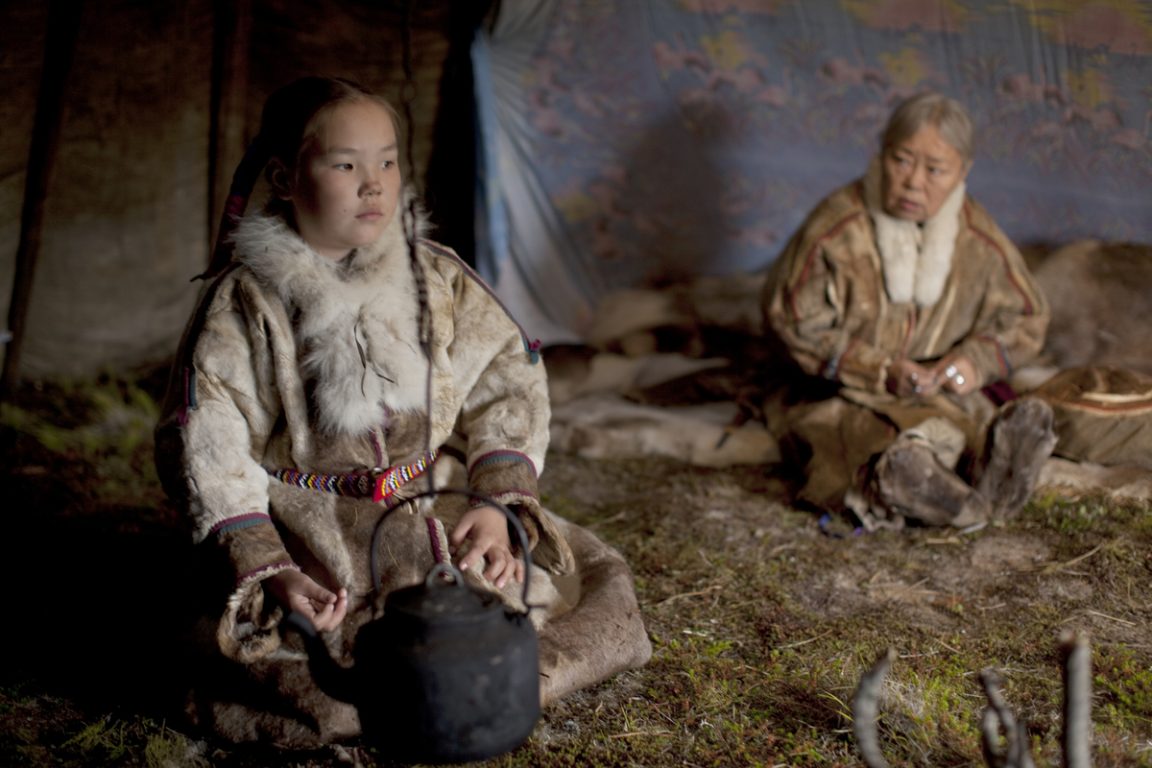 Doclisboa will host the largest retrospective to date of Anastasia Lapsui and Markku Lehmuskallio's films. Finland is the invited country of the industry event Nebulae. Doclisboa takes place October 19–29, 2023, in Lissabon, Portugal.
Image: from the film Pudana – Last of the Line (dir. Anastasia Lapsui, Markku Lehmuskallio)
Filmmaker Mika Taanila is one of the invited directors of the New Visions section. Taanila and Sami Van Ingen's film Monica in the South Seas is screened at the festival, and it competes for the Heritage Award. The film premiered earlier this year in Rotterdam. Taanila's short film RoboCup99 (2000) and cinematic performance I Might Be Stuck, first seen in 2022, are also in the program.
Cinema Laika, a feature documentary selected in the section titled From Earth to Moon, tells about Kino Laika, a cinema in Karkkila, Finland, owned by Aki Kaurismäki and Mika Lätti. The French film is directed by the Croatian filmmaker Veljko Vidak.
In collaboration with the University of the Arts Helsinki, the festival presents works produced in the Time and Space Arts programme over the last 40 years. The works are seen in the section titled Green Years.
The Retrospective program of Anastasia Lapsui and Markku Lehmuskallio includes 23 feature and mid-length films as well as five short films made between 1973–2020. Lapsui and Lehmuskallio have focused in their work on the life and culture of the indigenous people of the Arctic hemisphere, especially on the Nenets people. Among the selection are Seven Songs from the Tundra (2000), which won the national Jussi Award for best film, and Anerca, Breath of Life (2020), which Lehmuskallio directed together with Johannes Lehmuskallio.
Finnish Film Foundation has supported the digitization of the works of Anastasia Lapsui and Markku Lehmuskallio.
Finnish Film Foundation collaborates this year with the industry event of Doclisboa, Nebulae. Eight feature documentary projects, selected through an open call, pitch for industry decision-makers on October 20, 2023.
The projects:
All the Light That Remains, dir. Moona Pennanen, production: Ida Karoskoski (Illume)
Burnt Earth, dir. John Webster, production: Eveliina Kantola, Marko Talli (Yellow Film & TV)
Carmen!, dir. Pihla Viitala, production: Elise Pietarila (Gimmeyawallet Productions)
The Last Misfits by the Golden River, dir. Juho-Pekka Tanskanen, production: Isabella Karhu (Danish Bear Productions)
Sense and Sensibility, dir. Hanna Nordenswan, production: Hannu-Pekka Vitikainen (Zone2 Pictures)
Showtime in Helsinki, dir. Arthur Franck, production: Oskar Forstén (Polygraf)
Snowline, dir. Sanni Priha, production: Tuuli Penttinen-Lampisuo (Poike Productio)
Stretching, dir. Martta Tuomaala, production: Danai Anagnostou, Farbod Fakharzadeh (Kenno Filmi)