Finns victorious at Lübeck's Nordic Film Days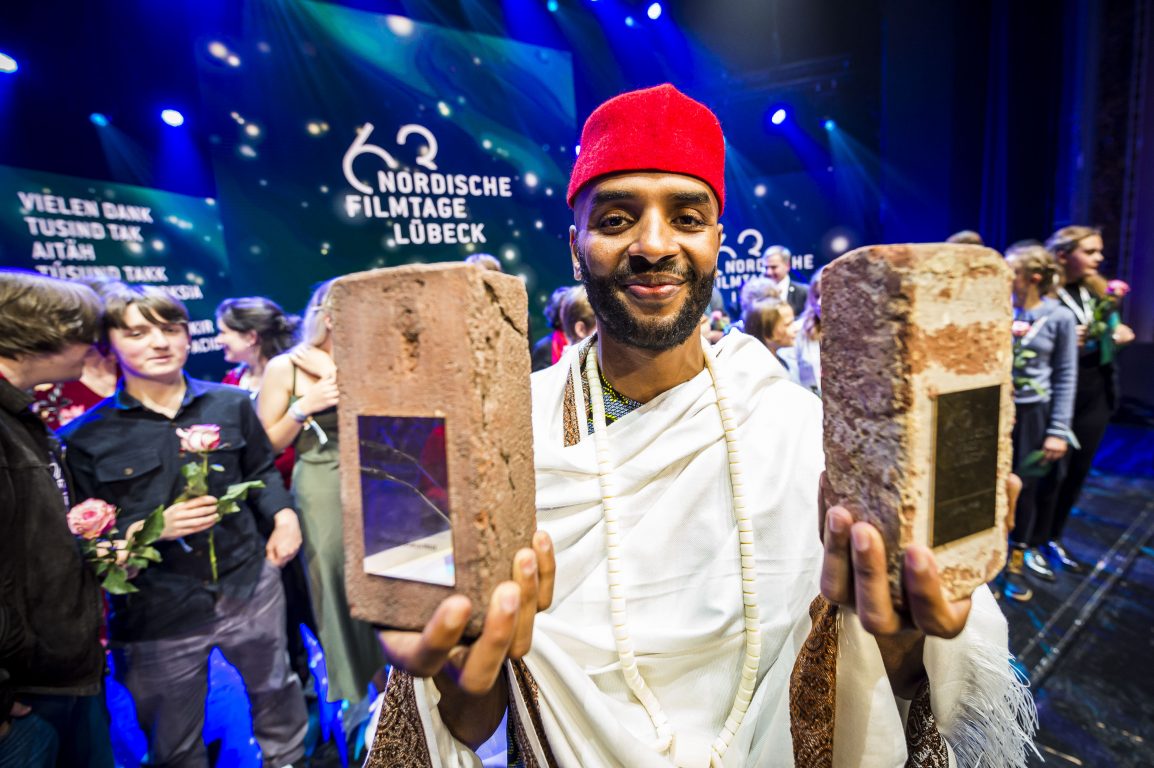 Nordic Film Days in Northern Germany had their awards gala on Saturday, Nov 6. The main award of the evening, NDR Film Prize went to The Gravedigger's Wife by Khadar Ayderus Ahmed. The award is worth 12,500 euros. The film received also the INTERFILM Church Prize, worth 5000 euros.
The Baltic Films jury enjoyed The Blind Man Who Did Not Want to See Titanic, by Teemu Nikki, awarding it with its 3000-euro main prize. The church jury also gave the film a special mention.
Image: Khadar Ayderus Ahmed with his awards, photographer: Olaf Malzahn/Nordische Filmtage