Wanha Markku and Snot and Splash selected to Locarno
The Swiss festival takes place August 2–12, 2023.
Image: Wanha Markku
Wanha Markku, a documentary film directed and written by Markus Toivo, has been selected to the Locarno Critics' Week. The film follows the filmmaker who travels to his childhood home to confront his father Markku, a man he never really learned to know. Together they build an iron gate in front of the unfinished house while looking for a missing connection to each other.
The film premiered in DocPoint earlier this year, and later went to Tampere Film Festival where it won the main prize in the domestic competition for films over 30-minutes, in addition to two other prizes. Toivo has produced the film together with Kalervo Aho for Jokí Productions and Aalto University's film school ELO.
Finnish documentary films have found a spotlight in Locarno in recent years: other films selected to the Critics' Week have been Ruthless Times – Songs of Care by Susanna Helke and How to Kill a Cloud by Tuija Halttunen.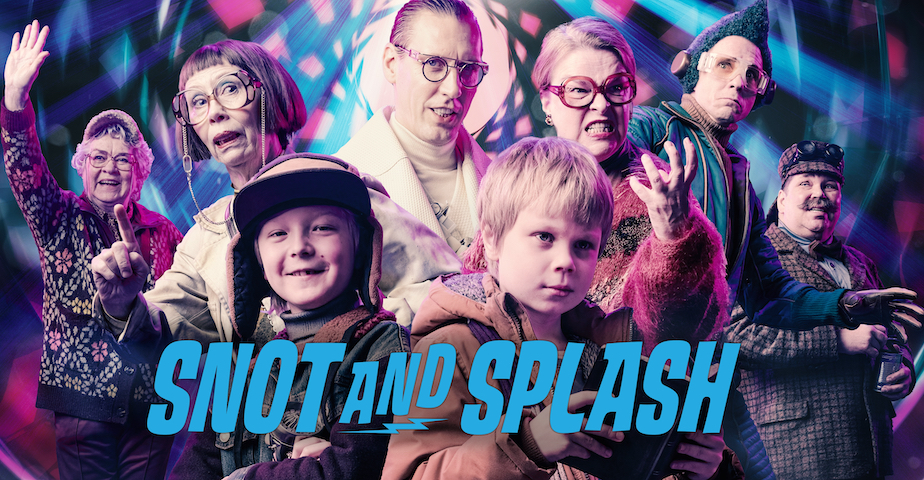 Another Finnish film selected to Locarno is Snot & Splash, a children's film directed by Teemu Nikki. The film is written by Ilja Rautsi, Nikki and Jani Pösö based on children's books written by Juice Leskinen in the 1990s.
In the film, an ordinary winter vacation turns into an adventure when it starts raining trash and all the holes in the city disappear. Snot and Splash solve the mystery while saving the world from getting sucked into a black hole.
Snot & Splash is Teemu Nikki's (Euthanizer, The Man Who Did Not Want To See Titanic) sixth feature film. He is currently also finishing another feature, Death Is a Problem for the Living, expected later this year. Snot & Splash is produced by Pösö and Ari Matikainen for It's Alive Films.
The Invisible Fight, a minority co-production supported by the Finnish Film Foundation, is in the official competition. The Estonian film directed by Rainer Sarnet is a kung fu comedy set in an Orthodox monastery in the 1970s Soviet Union. The film is co-produced by Helsinki-filmi.
The festival is also screening Ran Huang's crime thriller What Remains out of competition. Filmed in Finland, it is co-produced by Film Service Finland.