International premiere for Just Animals, Karaoke Paradise and The Happy Worker at CPH:DOX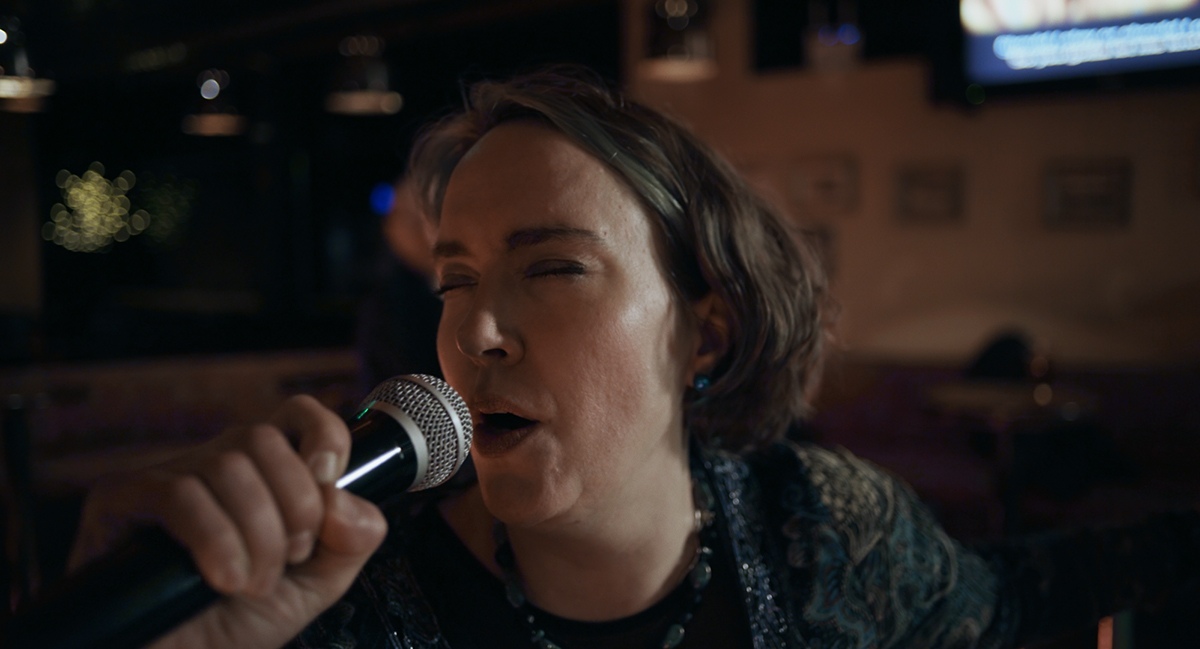 People We Come Across and Captured are also in the festival programme.
Image: Sari Aaltonen / Karaoke Paradise
CPH:DOX, one of the most prominent documentary events in the Nordics, will be in cinemas after two editions forced online by the pandemic. The festival dates are March 23 – April 3, 2022. The NORDIC:DOX competition section features three Finnish films: Just Animals, Karaoke Paradise and The Happy Worker – or How Work Was Sabotaged.
Just Animals, directed by Saila Kivelä and Vesa Kuosmanen, deals with activism and facing your own limits. The personal films features Kivelä, who became a public figure after it was revealed that she secretly filmed animal farms. Her sister Mai Kivelä went from activism to politics. Kristo, an activist since the late 1990s, sees Saila as the next hope for the movement, but Saila is not sure it is a role she can take.
The film, produced by Tuffi Films, will have its domestic premiere in early March. International sales are handled by The Yellow Affair.
Karaoke Paradise is the second feature-length documentary from Einari Paakkanen (My Father from Sirius, 2016). It sheds light on one of the biggest passions of Finns. Filmed around the country, it shows how karaoke can bring solace, joy, inspiration and relief. The film, premiering in Finland in early fall, is produced by napafilms and sold by Rise and Shine World Sales.
The Happy Worker – or How Work Was Sabotaged, by John Webster (Eye to Eye, 2020; Little Yellow Boots, 2017), looks into the modern workplace and its effects on people. The pandemic has changed the way we work, but do we really want to go back to business as usual? The film is produced by Yellow Film & TV.
People We Come Across, by Mia Halme, premiered close to a year ago in Hot Docs, Toronto. In CPH:DOX, it will screen in the CPH:SCIENCE programme which highlights films on science and research. The film centres on doctor Anu Kantele who leads a vaccination research in Benin, West Africa, and the intertwined lives of the Finnish tourists testing the vaccine, the research team and the locals. The film is produced by napafilms.
Captured, by Hanna Haaslahti, is in the INTER:ACTIVE programme, aimed at virtual reality and interactive works. Captured, which premiered last fall in BFI London Film Festival, looks at social order and the power of the masses. The work captures a lookalike of the spectator who then participates in a crowd scene resembling a Nazi ritual in Vienna in 1938.
A House Made of Splinters is part of the Highlights program. The film, set in an orphanage in East Ukraine, is a Finnish minority co-production directed by the Danish Simon Lereng Wilmont.